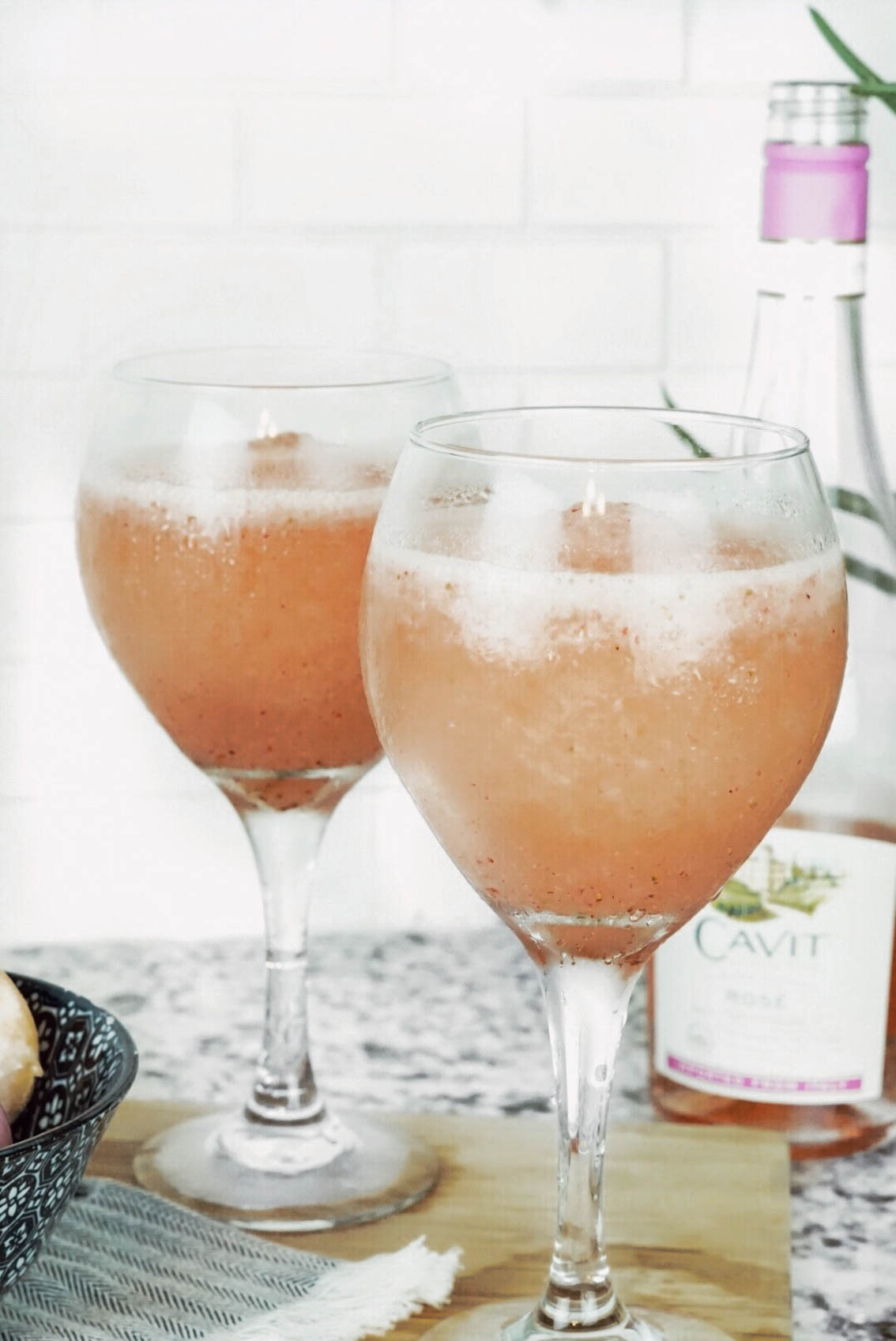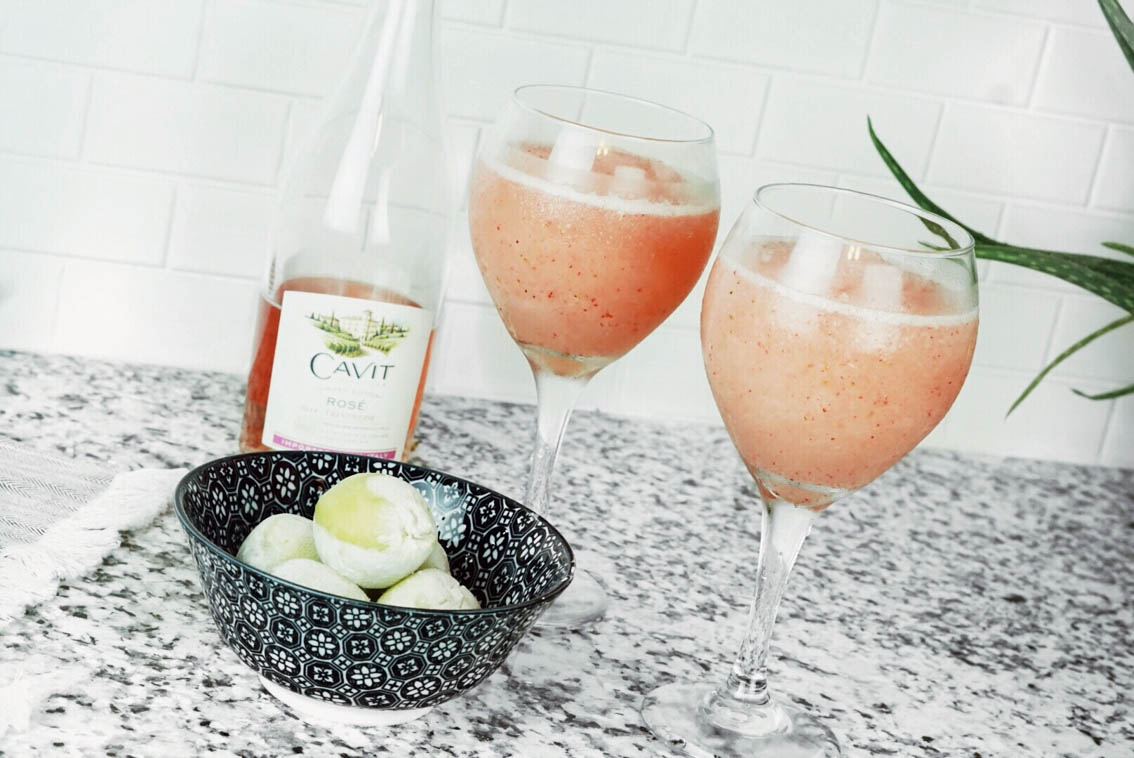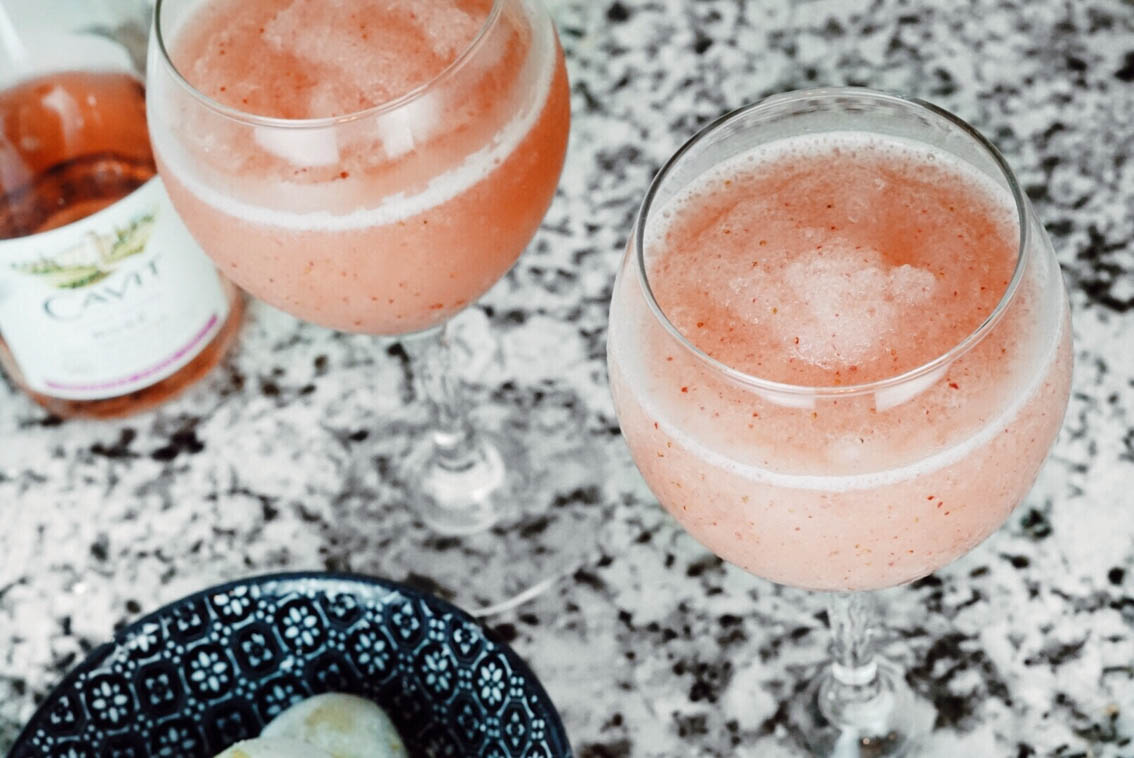 'Tis the season for a little rosé.
Rosé wine is definitely my DOC (drink of choice) during the heatwaves of spring and summer months. In my opinion, there's nothing more appealing than enjoying a crisp tall stemmed glass while the sun is shining.
I'm definitely not opposed to drinking it during the cooler months either. Just saying!
If you've never heard of frosé, then that is about to change right now. Frosé is basically a trendy adult slushie that will go down veryyyy easily. Not to mention it is pink and, of course, Insta-worthy.
There are so many different ways to concoct frosé (i.e. adding grapefruit juice, watermelon, simple syrup, peaches, raspberries, different garnishes, etc.) but I kept it fairly simple for this particular recipe. Here's exactly what I did to make this quick and easy drink that is perfect for your next picnic:
INGREDIENTS
Cavit Rosé (a dry wine, super affordable, and fresh tasting)
freshly squeezed lemon juice
1-2 cups of strawberries
3-4 tbsp sugar
3-4 cups of ice (depends how slushy you want it to be)
HOW TO
add all of the ingredients to your blender and mix well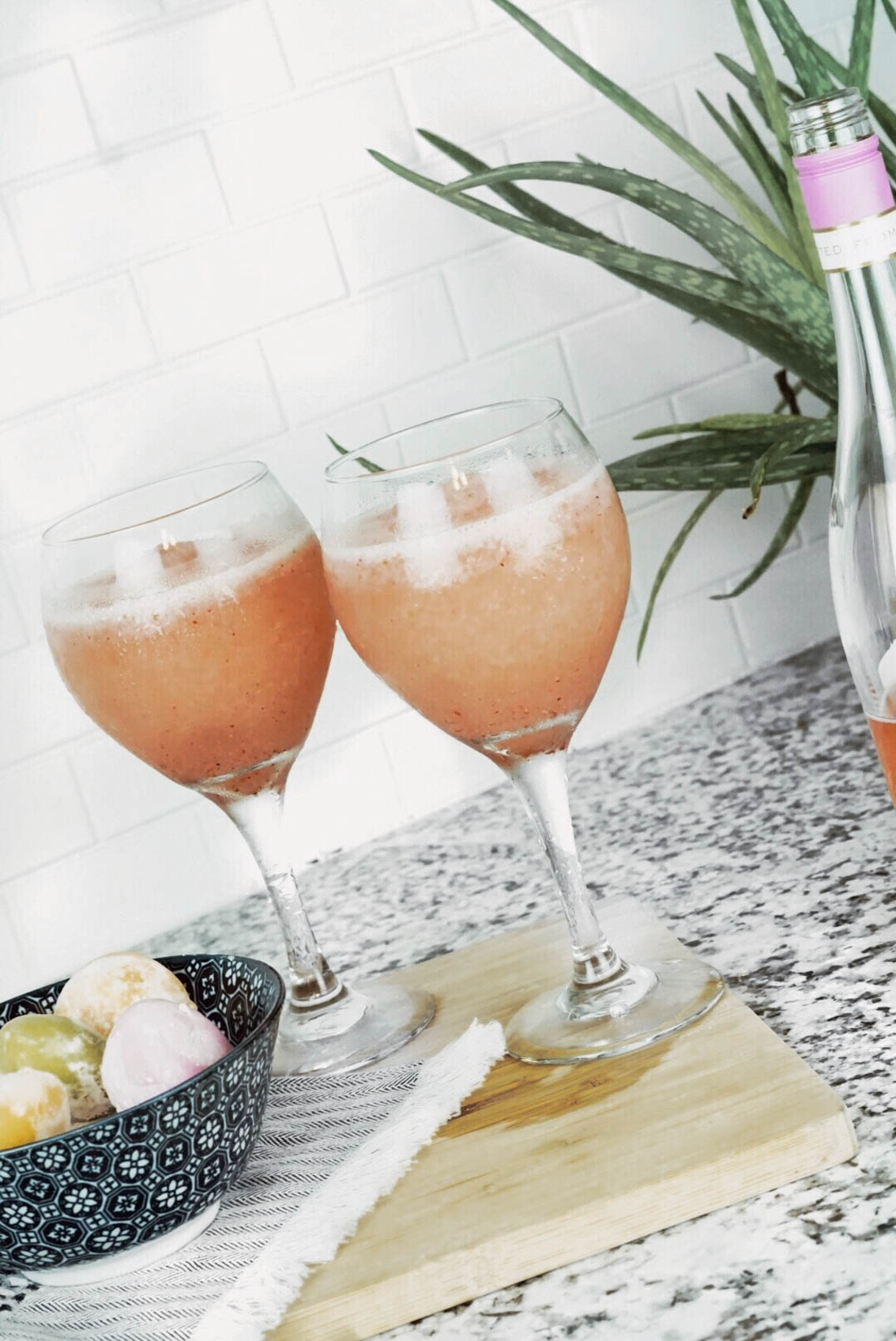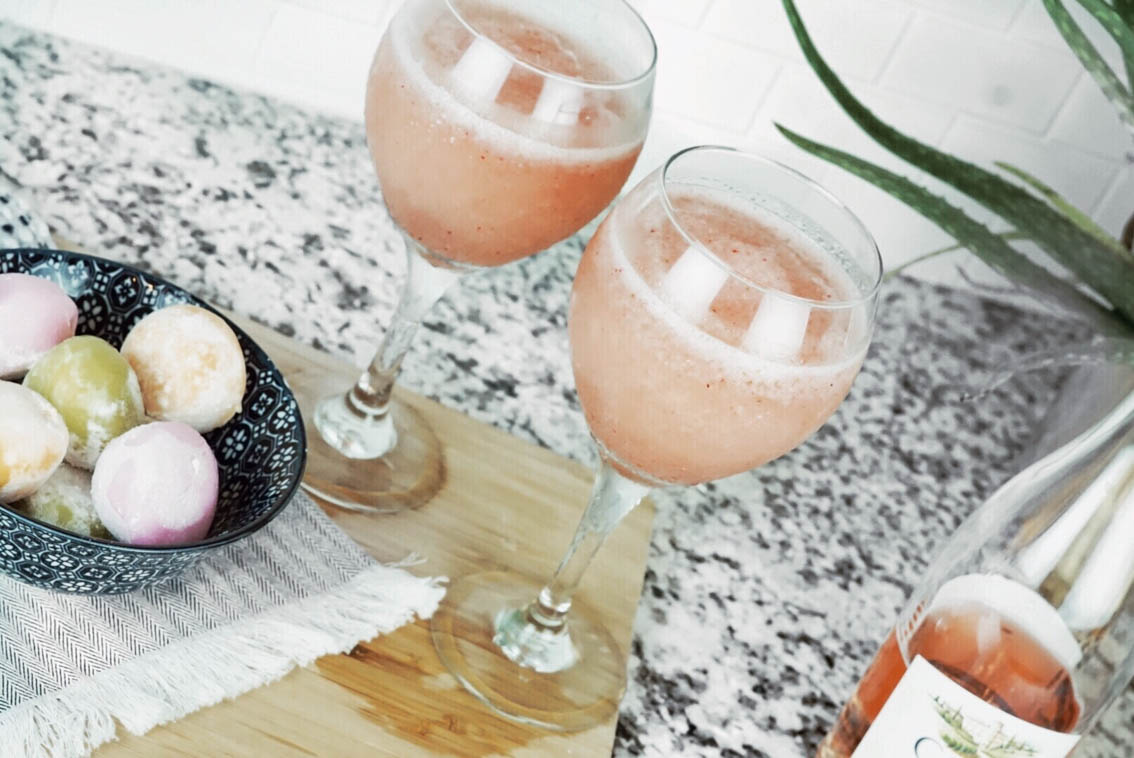 Can we also take a minute to talk about a new sweet snack that I was introduced to recently. You can thank me later. The little colorful round balls that you're seeing in this blog post are My/Mo Mochi Ice Cream.  But My/Mo Mochi Ice Cream isn't your average ice cream.  The creamy inside (which I must admit is VERY creamy) is actually wrapped in a sweet rice dough. Of the 8 flavors that My/Mo Mochi Ice Cream carries, I personally tried the Green Tea, Ripe Strawberry, and Sweet Mango. Their Ripe Strawberry is definitely my favorite and I will be buying again! Did I mention that they are only 110 calories and come as the perfectly proportioned serving size?
Click here to find a store near you where you can snag a box.
Click here for a $1 off coupon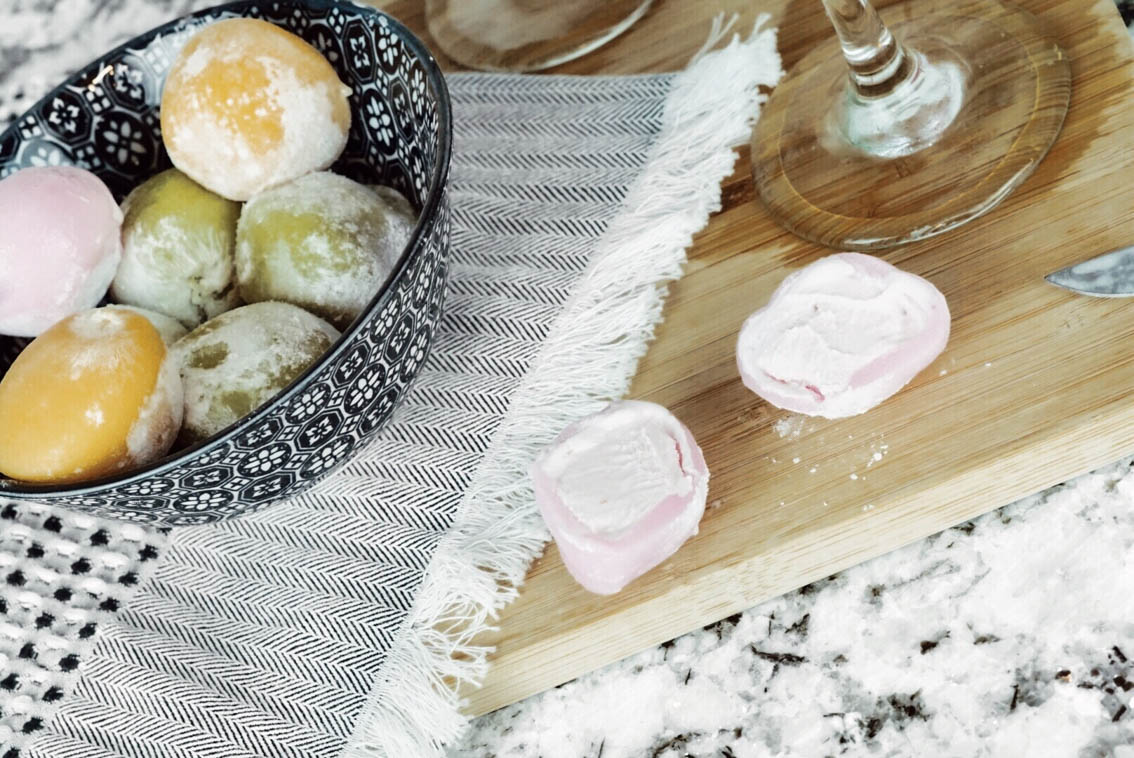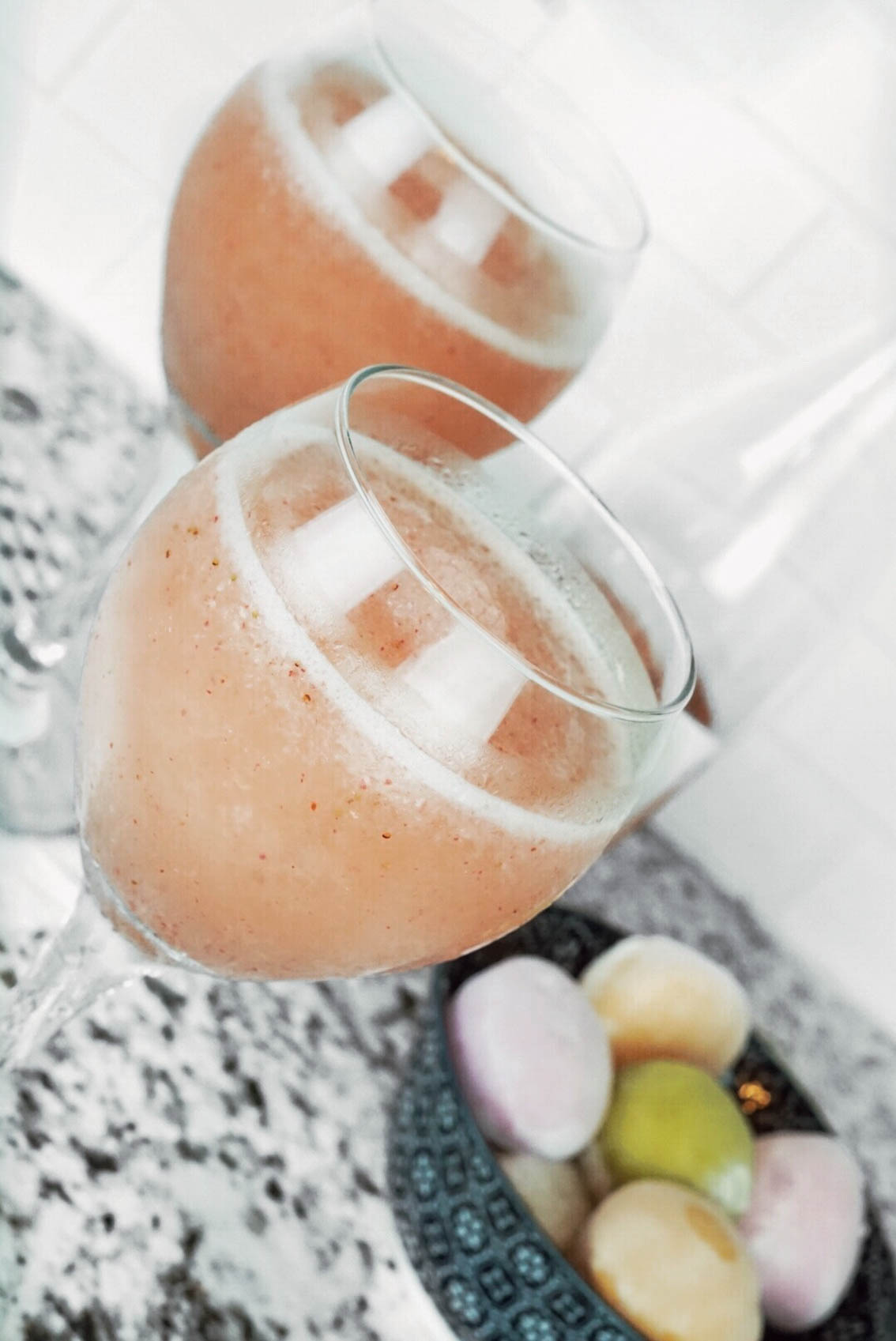 I hope you guys have an awesome week!
This post is sponsored by Babbleboxx.com. All ideas and opinions are my own.