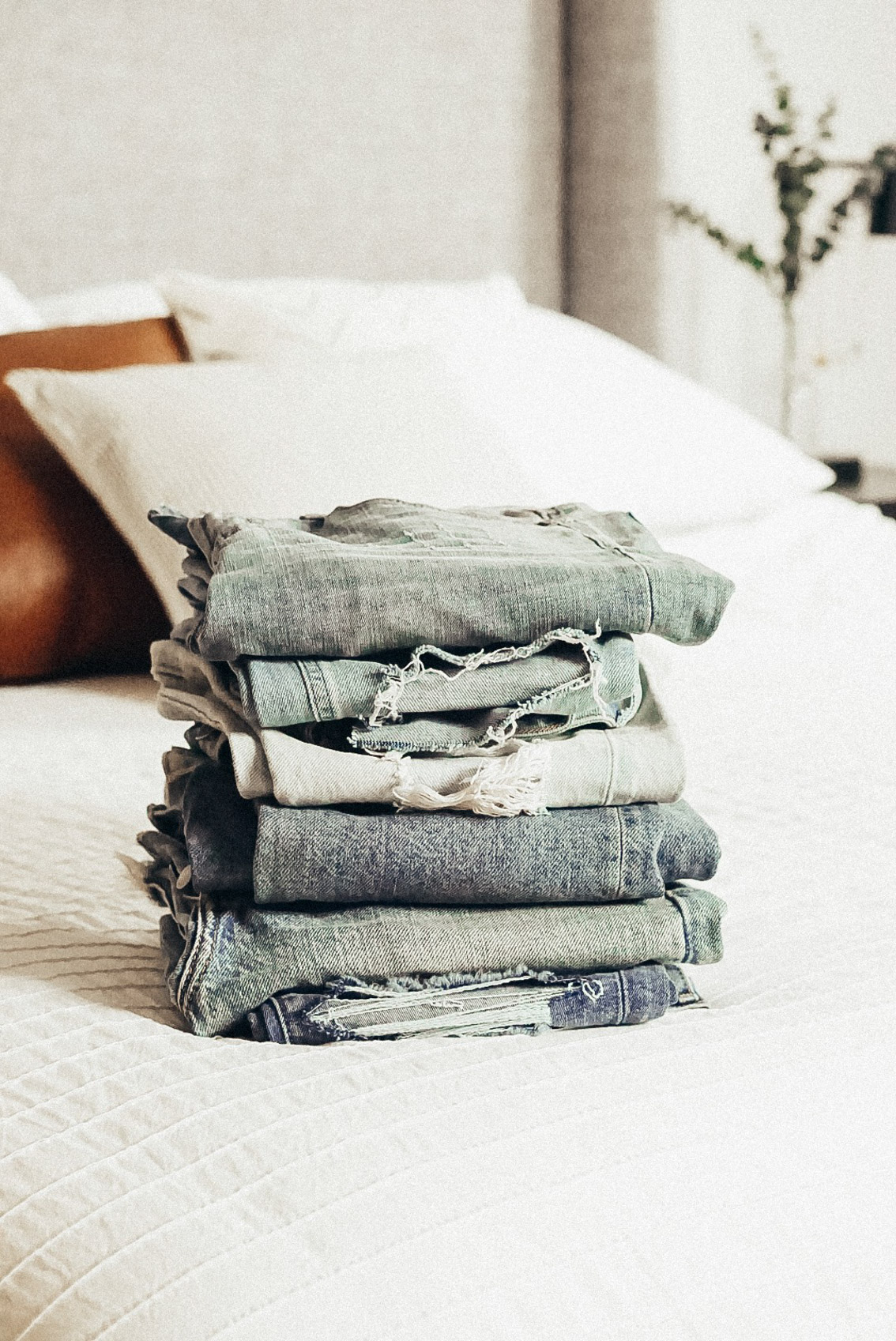 If there's one thing I don't feel too guilty spending money on, it's a good pair of denim. My denim stash is probably considered excessive but I practically live in jeans when I leave the house so they're worth it to me.
I will admit that I own more than the 6 I'm showing you in this blog post, but today I'll just share my favorite high-waisted, blue, mom-ish jeans that are very much in style right now.

And you should know — I held off on adding a filter to these photos below so that you could see the TRUE color of each pair!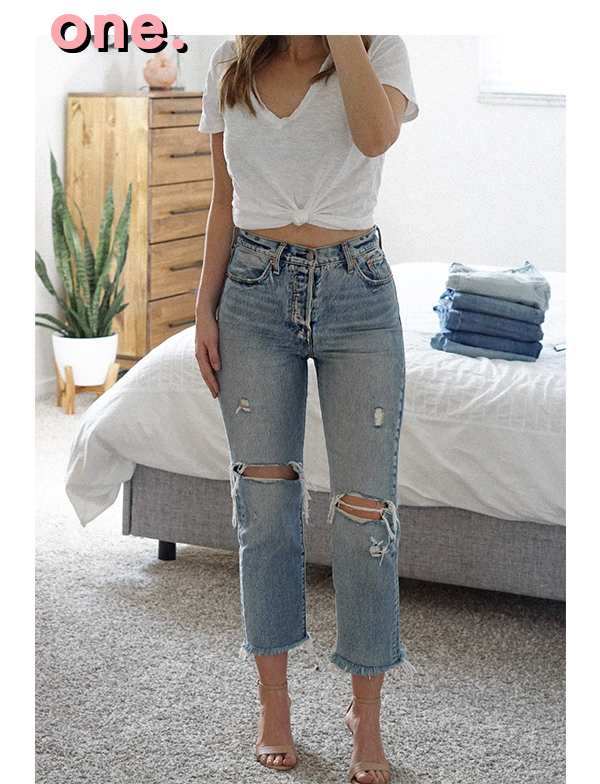 one // Levi's Wedgie Straight Jeans
COLOR: Lost Inside
RISE: very high-waisted
STRETCH: no stretch… I had to lay flat on the floor to bottom them until I broke them in! 100% worth it for the fit, though.
sizing: size up for sure!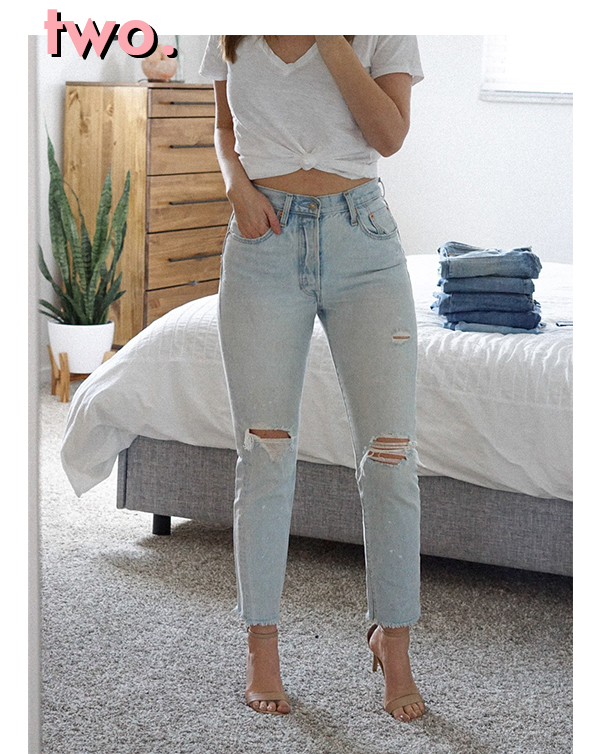 two // Levi's 501 Skinny Jeans
COLOR: Sound Visions (but they come in a bunch of colors here)
RISE: high-waisted
STRETCH: none
sizing: true to size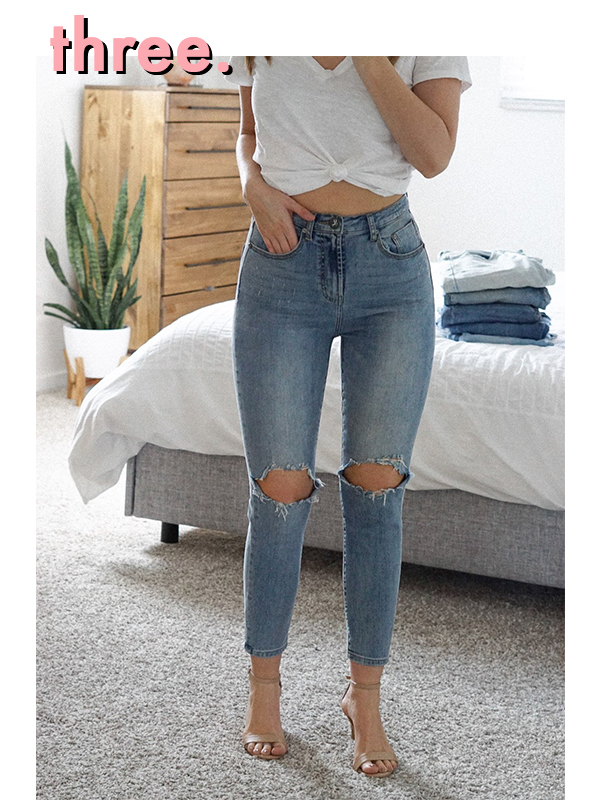 three // OneTeaspoon Freebirds II Super High Waist Skinny Jean
COLOR: Storm Buoy
RISE: very high-waisted
STRETCH: yes! v comfortable!
sizing: true to size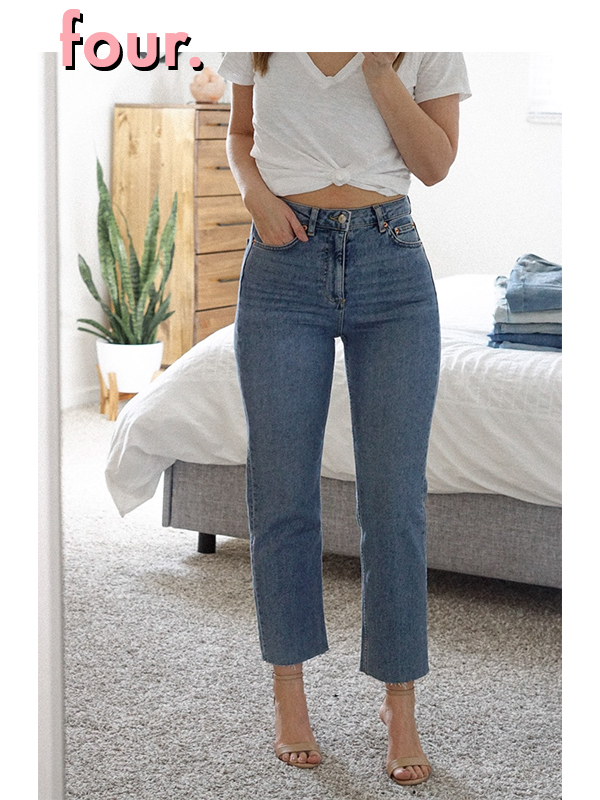 four // TopShop Raw Hem Straight Leg Jeans
COLOR: Mid Blue (also love this color in the same fit)
RISE: very high-waisted
STRETCH: not much
sizing: I sized up – they're tight in the hips but would say TTS for those of you that do not have hips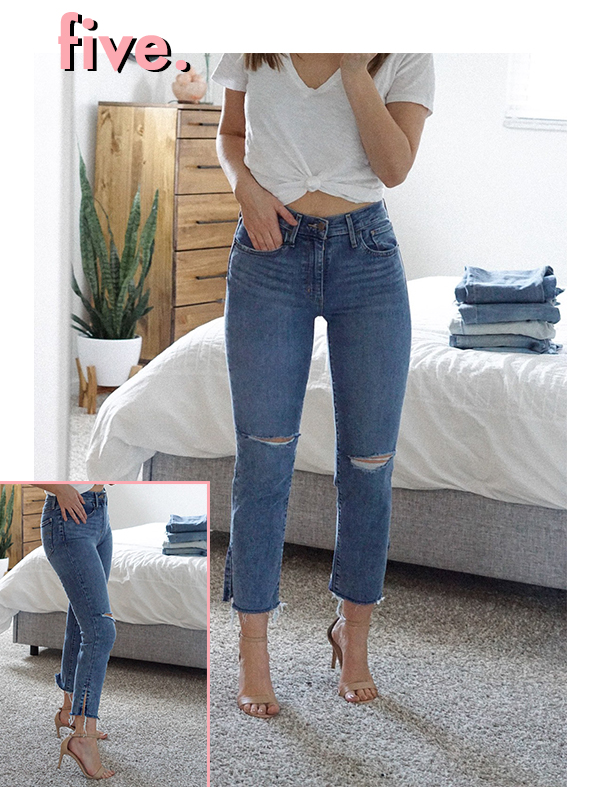 five // Levi's 724 Ripped Raw Edge Crop Jeans
COLOR: Split Decision
RISE: high, but just above the belly button
STRETCH: yes, very comfortable!
sizing: true to size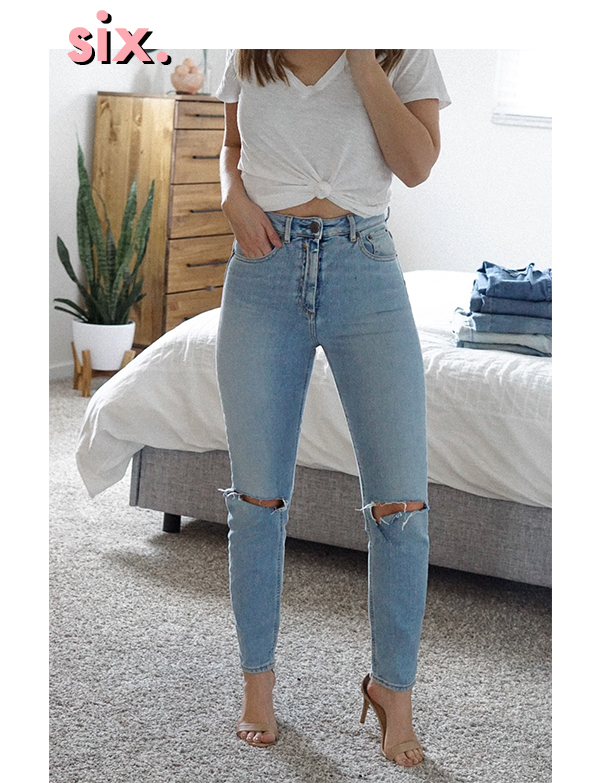 six // ASOS Farleigh High Waist Slim Mom Jeans
color: Light Stonewash Blue
rise: very high rise, above the belly button
stretch: none
sizing: possibly size up if you have hips or bigger thighs (wearing a 32 length here but they come in 30 too – I'm 5'6″ for reference)