This blog post is sponsored by Babbleboxx.com on behalf of DeKuyper Cordials. As always, all opinions remain my own.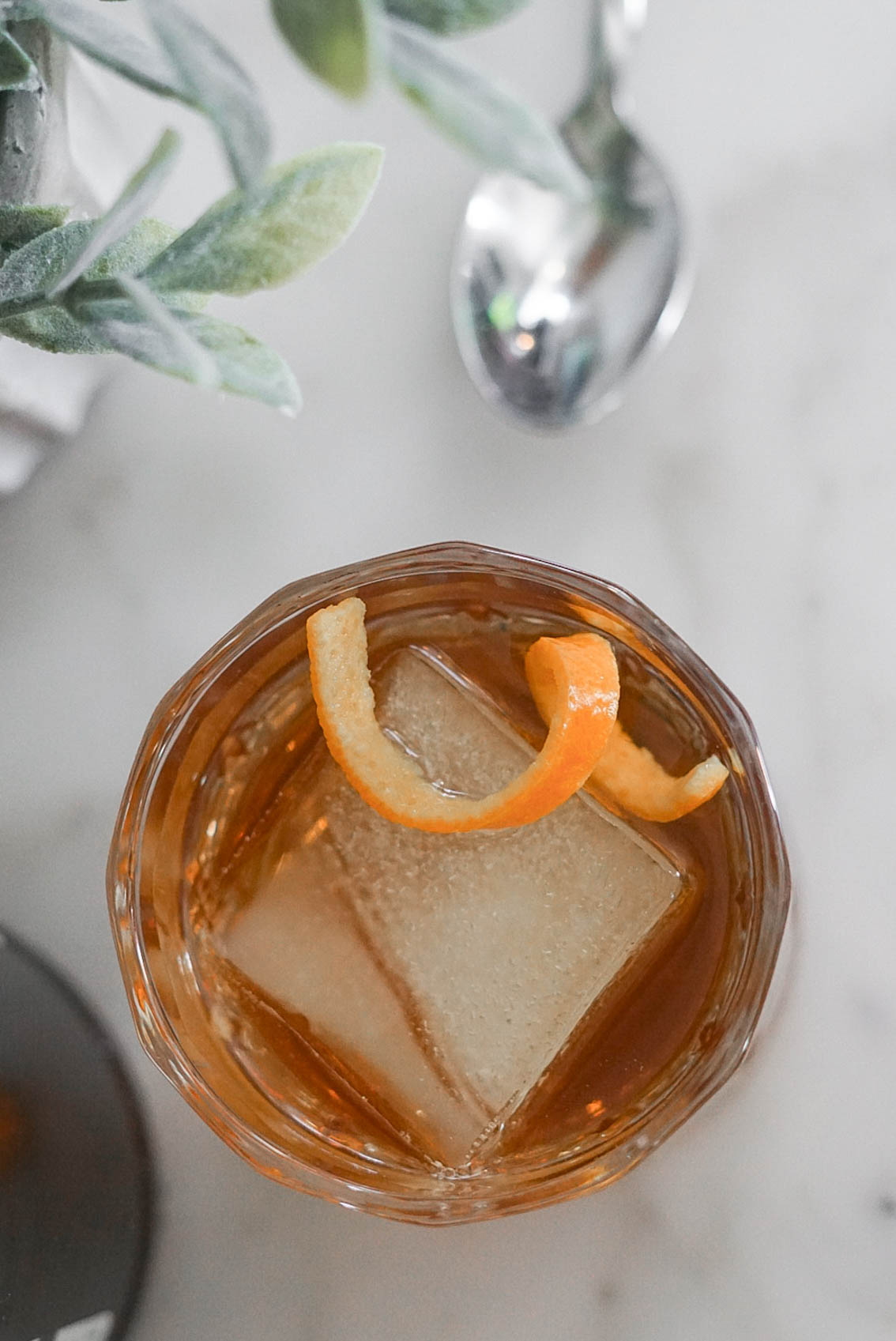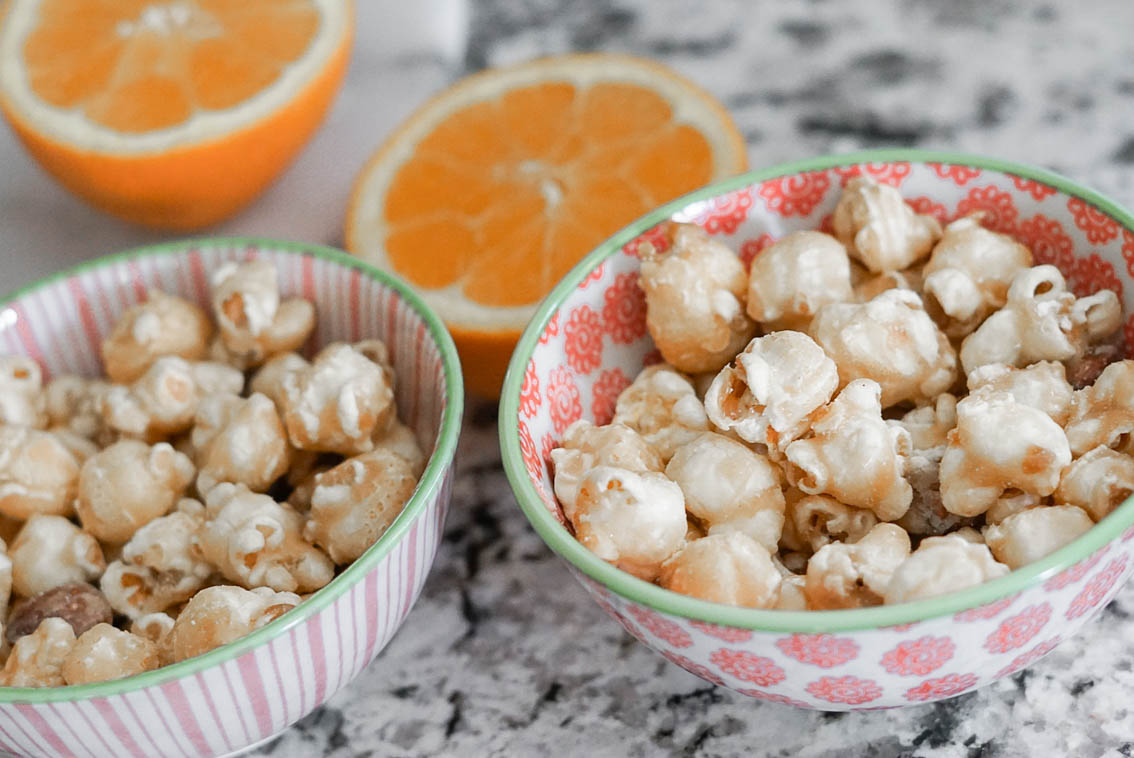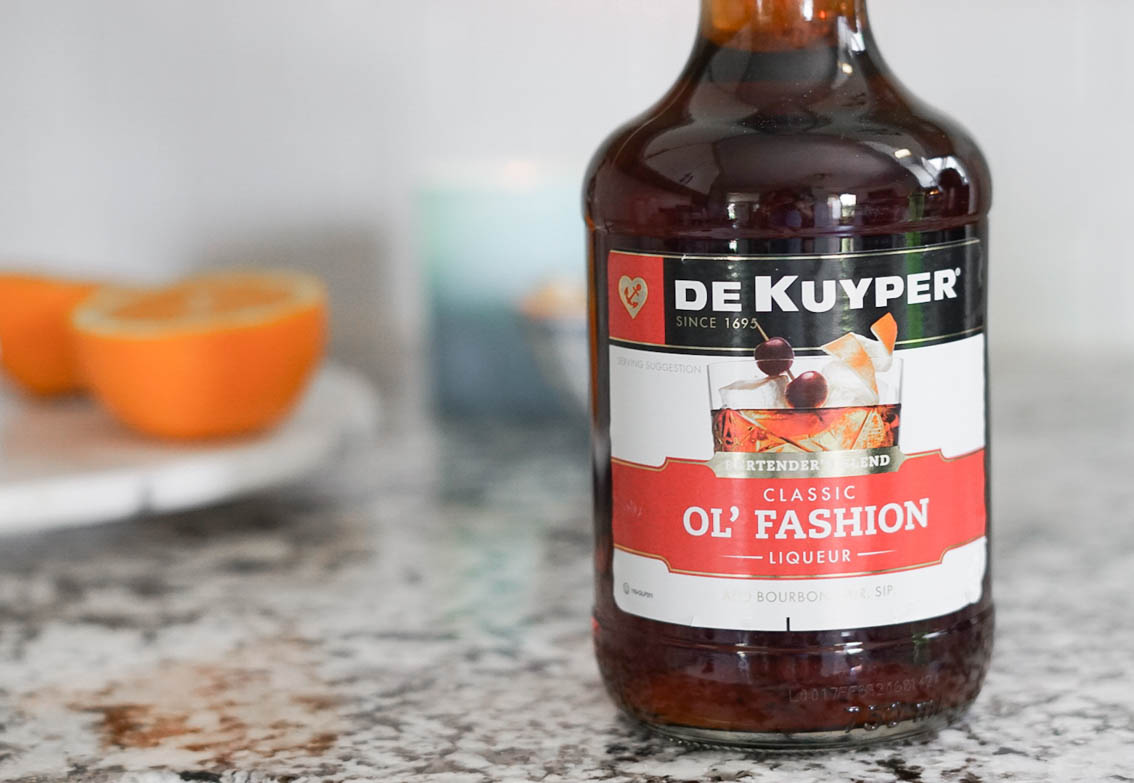 Hi everyone! How are we?!
Sharing this VERY easy Classic Old Fashioned cocktail recipe to make for a date night at home. Josh and I can't wait to get out and have some drinks and apps with friends at a restaurant. BUT, we can always appreciate and get down with a solid date night at home. Anyone else?
For the last couple of years, Josh has been very into bourbons and whiskeys. So it only felt right for me to master this drink for him. The skill level, you ask? Zero to none and that is the truth! DeKuyper Classic Ol' Fashion Liqueur makes it super simple for someone who isn't that familiar with crafting a whiskey or bourbon-based cocktail. Or any cocktails for that matter. All you have to do is mix some DeKuyper Classic Ol' Fashion with you or your SO's favorite bourbon, mix, pop in an ice cube, and serve. I added a twisted orange for garnish and extra flavor but that isn't really necessary! This liqueur has flavors of tart citrus orange, balanced by bitter notes, a touch of sweetness, and bakery spice. Josh approved.
CLASSIC OLD FASHIONED COCKTAIL RECIPE
1 part DeKuyper® Classic Ol' Fashion Liqueur
2 parts bourbon
Orange peel (optional)
Maraschino cherry (optional)
This new product is available in stores nationwide and online through Drizly and Reserve Bar with a suggested retail price of $12.99 per 750 ml bottle.
Click here to purchase or check out more from DeKuyper.
Check out this 2 step cocktail tutorial here from DeKuyper bartender Amy Probasco for tips on mixing an Old Fashioned cocktail using DeKuyper Classic Ol' Fashion at home.
DeKuyper® Cordials & Liqueurs, 15%-50% Alc./Vol. ©2020 John DeKuyper & Sons, Frankfort; Clermont, KY.; All trademarks are the property of their respective owners.