This post is sponsored by Citizens Bank, N.A. and Her Campus Media. All opinions are my own.
Looking stylish is not always easy. It requires effort and a pretty little penny. Our minds have been tailored by Instagram into thinking we need to have the perfect outfit, the perfect hair, and the perfect makeup all accompanied by picture-esque brunch spreads and fabulous happy hours.
It's important to differentiate between the Instagram highlight reel and reality, but here are my budget-friendly tips and tricks for maintaining a cost-effective social life and looking cute while doing it!
+ Find go-to brands and shopping destinations that consider your wallet. This is especially important if you're into dressing with the trends. Since trends are usually here today, gone tomorrow, it's usually in my best interest to choose the lower price tag. A few of my favorite websites to shop: Nasty Gal, Missguided, ASOS Outlet, F21, Windsor, PrettyLittleThing, and Boohoo.
+ Pick your plans wisely. You don't have to say yes to every social event. It's okay to Netflix and chill every once in a while. Waking up on Sunday awake and alive with a couple extra bucks never hurt nobody!
+ Re-sell. There are plenty of ways you can re-sell new and gently worn shoes, clothes, and accessories. I have success with Poshmark but there are other platforms like Depop, ThredUp, Tradesy, and even Facebook Marketplace. This makes me feel a little less guilty about purchasing a new item!
+ Find a happy balance between cooking at home and treating yourself. Food can really add up. Of course it's easy to grab and go but skipping the takeout will save you money and calories at the end of every month. Instagram-worthy photo opps can happen with homemade meals and cocktails too! If you're meeting a friend, opt for lunch over dinner. Lunch usually has lower prices!
+ Mix and match. When I first started blogging, I was spending an excessive amount of money on outfits for photoshoots. It wasn't until this past year that I decided I was going to re-wear, mix and match, and create new looks with the pieces I already own. This is also much more relatable if you ask me!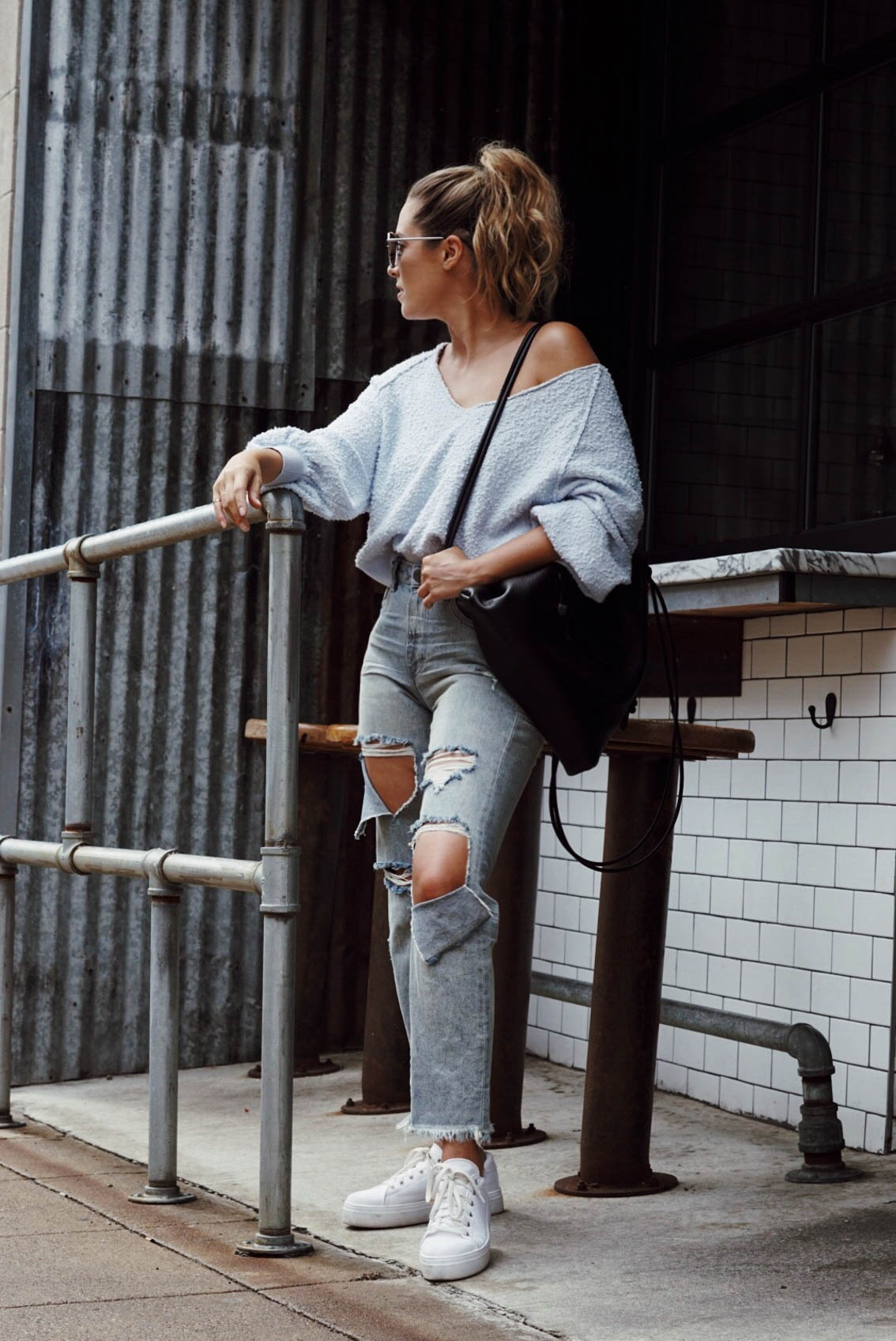 + Pick just one splurge item. Hands down, mine would be denim. Anything else, I can usually find a dup at a cheaper price point.
+ Keep track of your money. Find a way that works for you and stick with it. If you're a college student, be sure to check out the Citizens Bank Student Checking account.
WHAT YOU NEED TO KNOW ABOUT CITIZENS BANK STUDENT CHECKING
Monthly maintenance fee is waived if you're under 25
Advice & assistance when you need it
Mobile banking & mobile deposits
Pay your friends using Zelle®
Check your balance on the fly