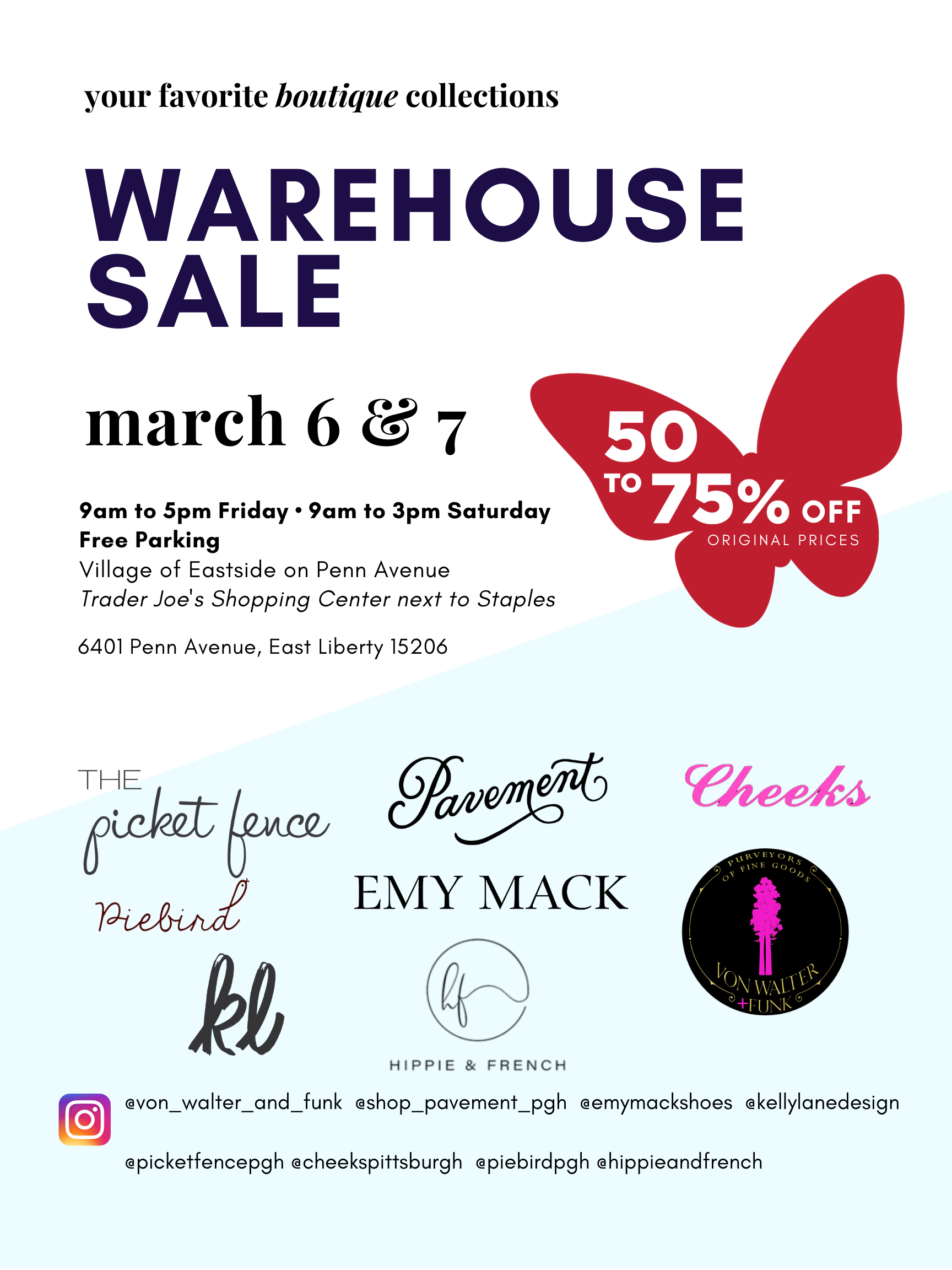 Happy Monday! I hope you all had a great weekend and if you're from here, I hope you enjoyed all the warm sunshine we got! RARE, right?
You guys know that I like to support on a local level whenever I can so I thought it'd be a great time to share details on a Pittsburgh event that is coming up on Friday March 6th and Saturday March 7th.
Picket Fence is hosting their annual boutique warehouse sale in conjunction with 7 other well known boutiques from surrounding areas. And I'll go ahead and take a wild guess that you've probably heard of most of them too. Here's a list of the participating boutiques for you to check out for yourself ahead of time if not:
The Picket Fence
Pavement
Piebird Pastry Kitchen
Hippie & French (this is where my CBD is from!)
Cheeks Lingerie, Sleepwear, & Hosiery
Emy Mack Shoes
Kelly Lane Organic Clothing
Von Walter & Funk
WHAT: ANNUAL BOUTIQUE WAREHOUSE SALE
WHERE: 6401 PENN AVENUE, EAST LIBERTY 15206 (THE TRADER JOE'S SHOPPING CENTER NEXT TO STAPLES)
WHEN: FRIDAY MARCH 6TH 9A-5P AND SATURDAY MARCH 7TH 9A-3P
OTHER: FREE PARKING WILL BE AVAILABLE
For more details and information on this Pittsburgh event, you can click here!