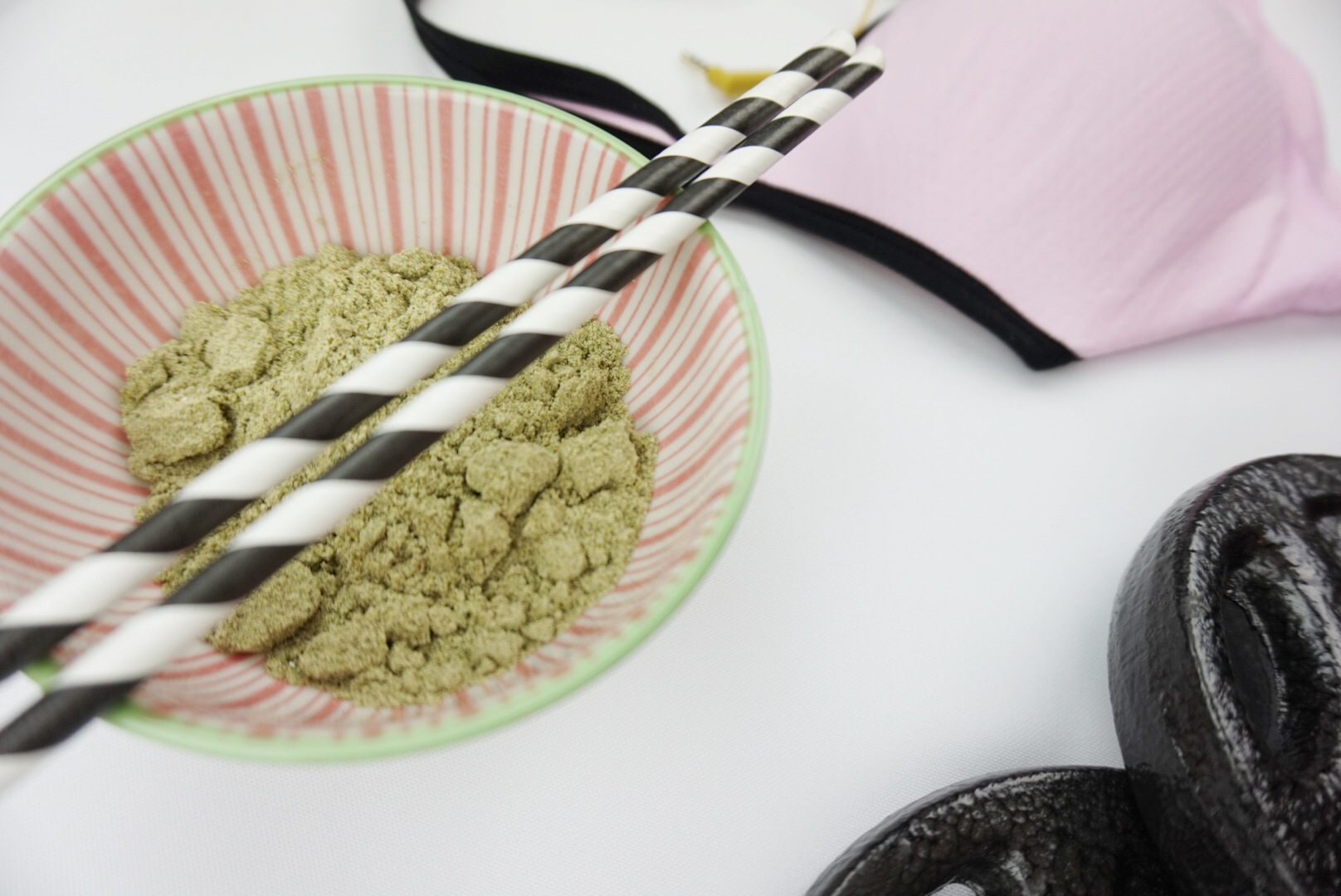 [what better way to sip my shakeology than with these cutesie straws]
[Gold Happy Plugs…my fav]
Ello! Today on The DDD I'm here to chitchat about my new lifestyle change (drumroll, please)
… WORKING OUT / EATING HEALTHY (GASP!)
If you know me, you know that I love my pizza (and donuts, and dips, and all-things unhealthy) so this is a big shocker that I finally stuck with something.
My diet was bad before. I mean reaaaaal bad. Bad as in I didn't consume more than coffee & some almonds before 6pm then that's when I shoved whatever the hell I wanted into my mouth because (in my mind) I felt like I deserved it for my 1 big-ass meal of the day. Normal? No. And not at ALL good for my metabolism. When the body is in "starvation mode" it stores any of the nutrients that ARE being consuming as fat. Kinda like a survival mechanism — the body doesn't know when it will get it's next meal so it holds on tightly to those precious cals (this article explains more on why this common "diet" habit is so bad for you).
But anyway. I still love my pizza, guys. That has not changed. But everything in moderation, even moderation these days!
So on to why I LOVVVED The 21 Day Fix by Beach Body. (& no, I'm not getting paid to say this!)
First and foremost, it was DO-ABLE. I hate, hate, hate programs that are out of control crazy and way out of a beginner's league. The great thing about The Fix is that it can help those at any stage of the game. The workouts are totally modifiable — use heavier weights to challenge yourself or you don't have to use weights at all (I stuck with 3 lb. weights throughout my first round & next time around I plan to up my weights). Oh – & best believe I made myself and ya'll another Spotify playlist. Listen to my workout jams here. They'll get cha all rowdy & ready to get serious.
As far as the eating plan — it changed my life, mood, relationships, etc. (no exaggeration). My energy level is at an all time high as are my moods. (before: hunger pains = grogginess = #B!+c*Mode). The combination of daily workouts and healthy eating has me on a cloud. I still have a long way to go to achieve my summer bod but my legs/arms/belly are noticeably toning up and I feel strong! Swear, I've never felt better.
What is The 21 Day Fix?
21 days of:
30 minute workouts(7 different DVDs – only one I didn't like was Yoga) 
Healthy eating (there is a list of approved-foods) with portion-controlled containers
…Here is a sample of what I ate in 1 day on The Fix:
BREAKFAST: Shakeology (see my recipe below)
SNACK: 2 hardboiled eggs, cherry tomatoes
LUNCH: 4 strips turkey bacon, oatmeal with peanut butter & berries
SNACK: carrots
DINNER: tilapia with olive oil and garlic, kale salad with fix-approved dressing, brown rice
SNACK: 20 pistachios
What I loved about the meal plan on The Fix is that there are options. You can create your own food plan according to your own taste buds. And you can change it daily if you're one of those people who get bored.
Oh — & I also started taking these vitamins that Chad bought me for Christmas.
What I'm doing now that the fix is over??? I'm following the eating plan as closely as possibly with 1 cheat day per week plus working out with the DVDs on the days I don't work 12 hour shifts. I'll also just toss in that I am no fitness guru or expert — just sharing what worked for me, my bod, and I.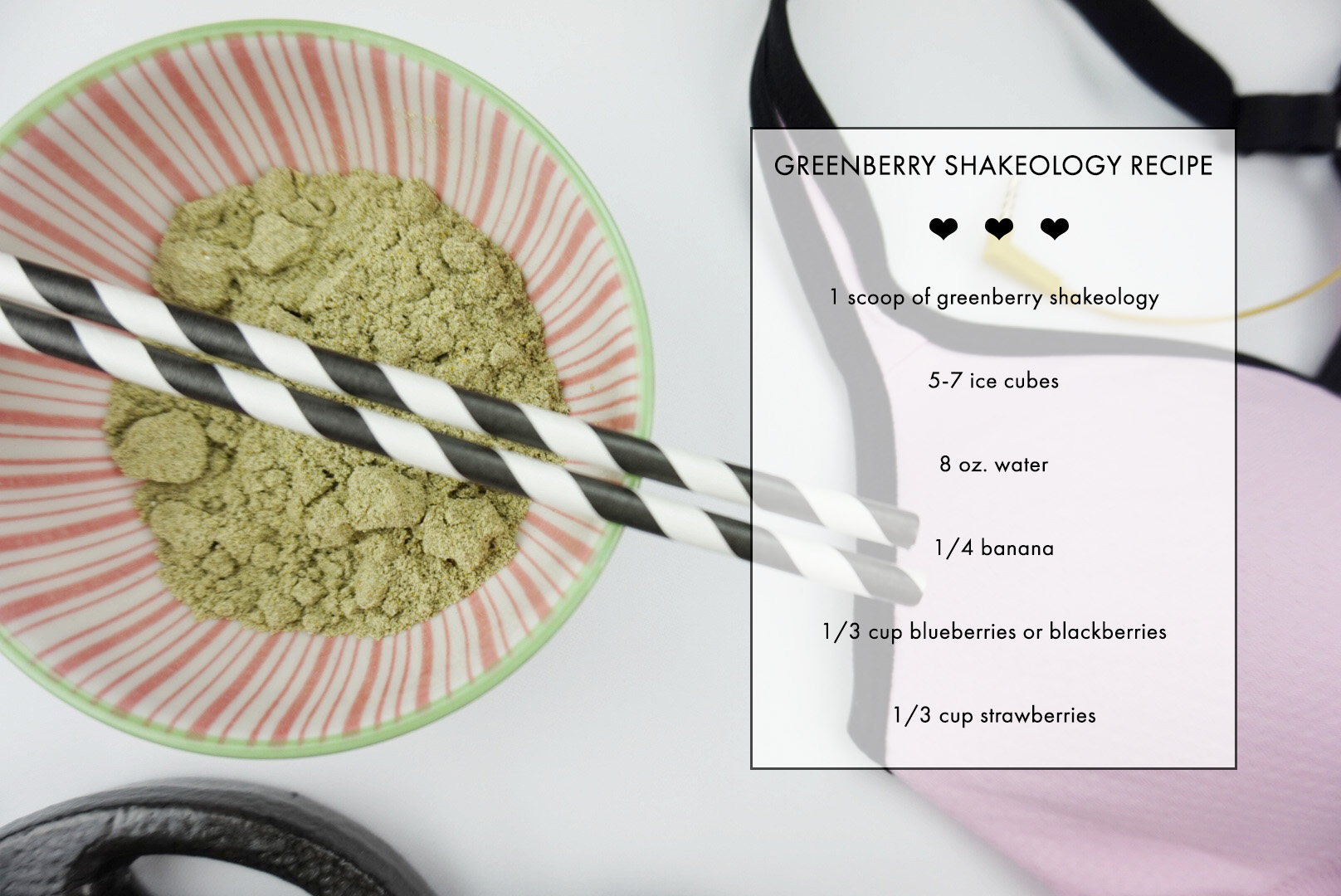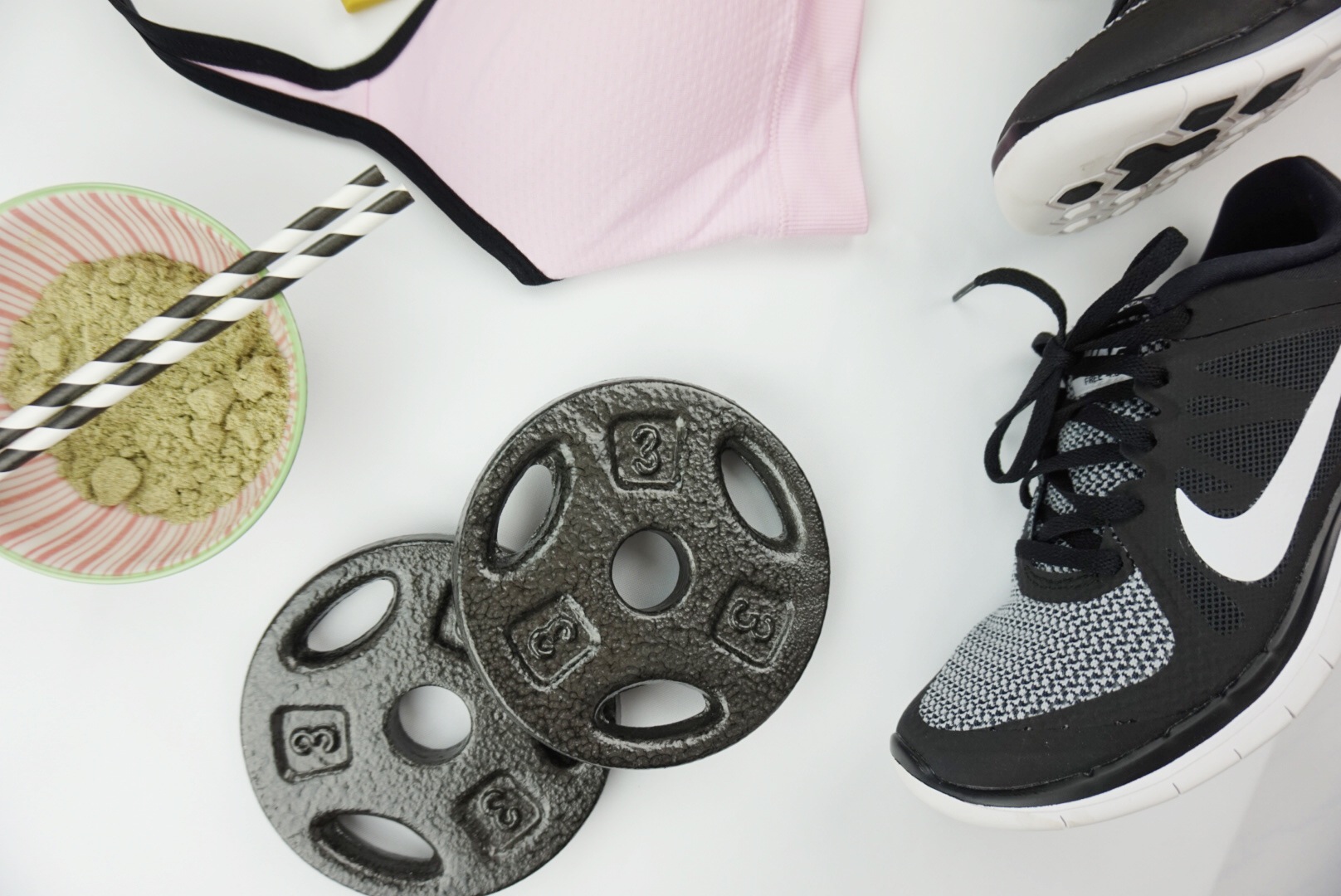 Don't forget to check out my Shakeology recipe in the above picture! & don't miss my fix-approved Skinny-Mini Roasted Brussel Sprouts recipe that I posted a little while back.
Have you tried The 21 Day Fix? Share your recipes!
P.S. Listen to my workout playlist on Spotify: Work Those Bunzzzz (major pump-up jams!)
X, j


Buy The Fix here.

Need a coach? My girl Carly was mine & she was great. (rep ID = 517481)