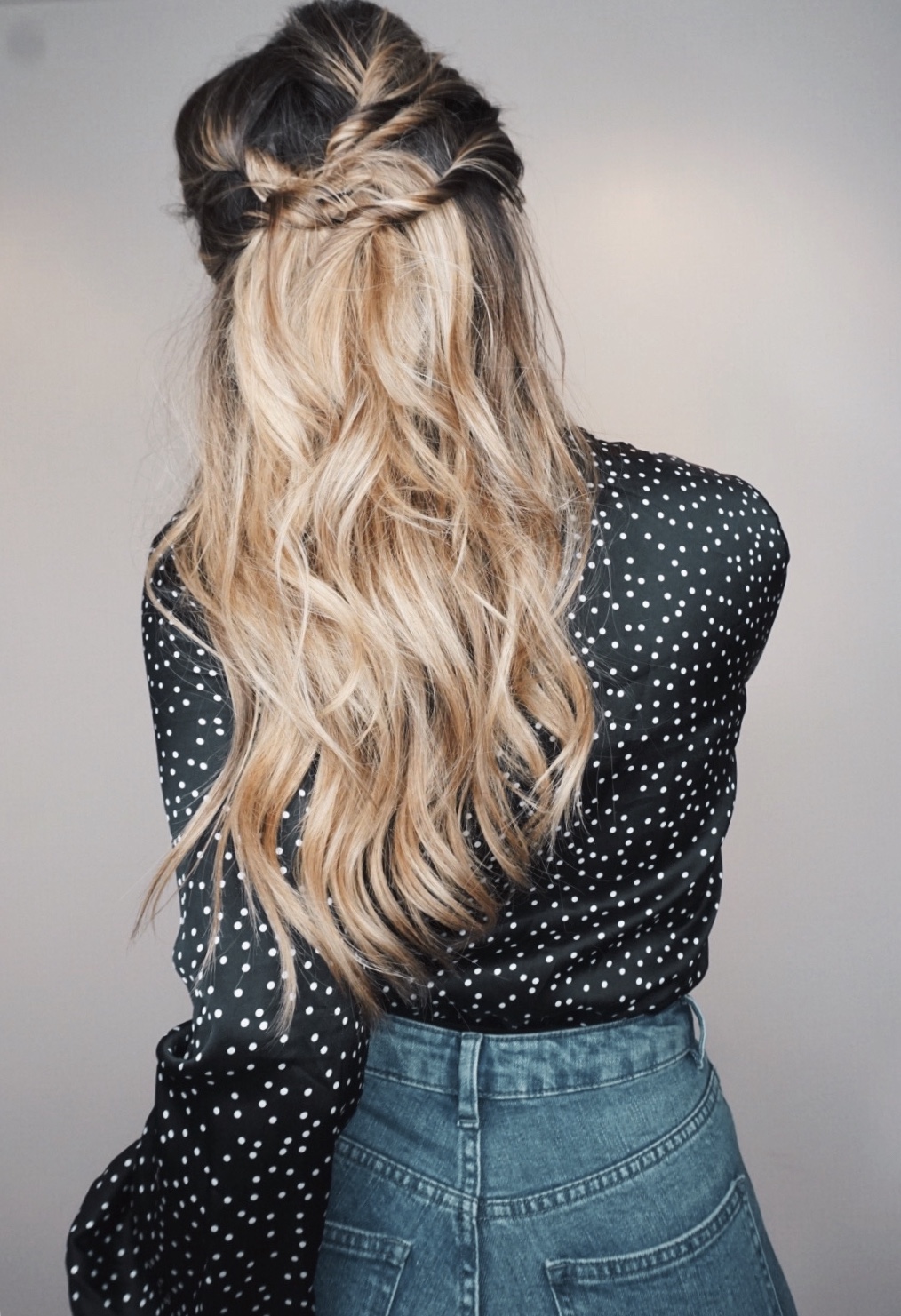 I tend to stay within the box when it comes to styling my hair. There are usually two decisions for me to make when I get ready: curled and all down or in some sort of bun.  The buns are usually for 4-day unwashed hair.  Gotta push the limits, you know? It is not often that I venture out of those go-to looks.
On this rare occasion captured in the picture above, boredom got the best of me and I wanted to try something different. Surprisingly, it was pretty easy and I got a lot of compliments. Sharing the steps with you guys below. Sorry, I'll be getting back into video starting in April! I actually posted an impromptu makeup tutorial on my IG Story today so be sure to check that out!
Curl your hair. I specifically used this T3 Convertible curling iron with the 'Loose Waves' 1.5 inch barrel.
Leave about 1/2-1 inch of your hair straight at the bottoms. This will give you that beachy, undone look.
Tease your hair at the crown and spray with hairspray.
Gather some bobby pins.
Loosely (key word) twist pieces in different directions to the back of your head and pin to secure. You can try to hide the pins by sticking them straight into the end of the twists rather than flat against your head.