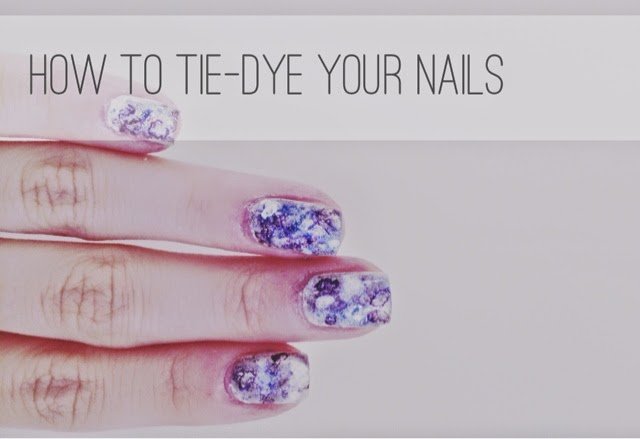 Boredom. Strikes. Again.
I usually stick with a basic 1-colored mani… but I was itchin' to do something and decided to tie-dye my nails. Why not. It came out pretty cool. So I'll share how I did it for you design-lovas…
1.) Start with 2 coats of white and let that ish dry.
2.) Grab an old makeup sponge.
3.) Pick out a few colors. I used white, grey, dark purple, and lilac.
4.) Dab dots of each color onto the sponge. You will probably have to do this between each nail.
5.) Use Q-Tips & NP remover get the excess polish off the edges of your nails.
6.) Apply a top coat for shine!