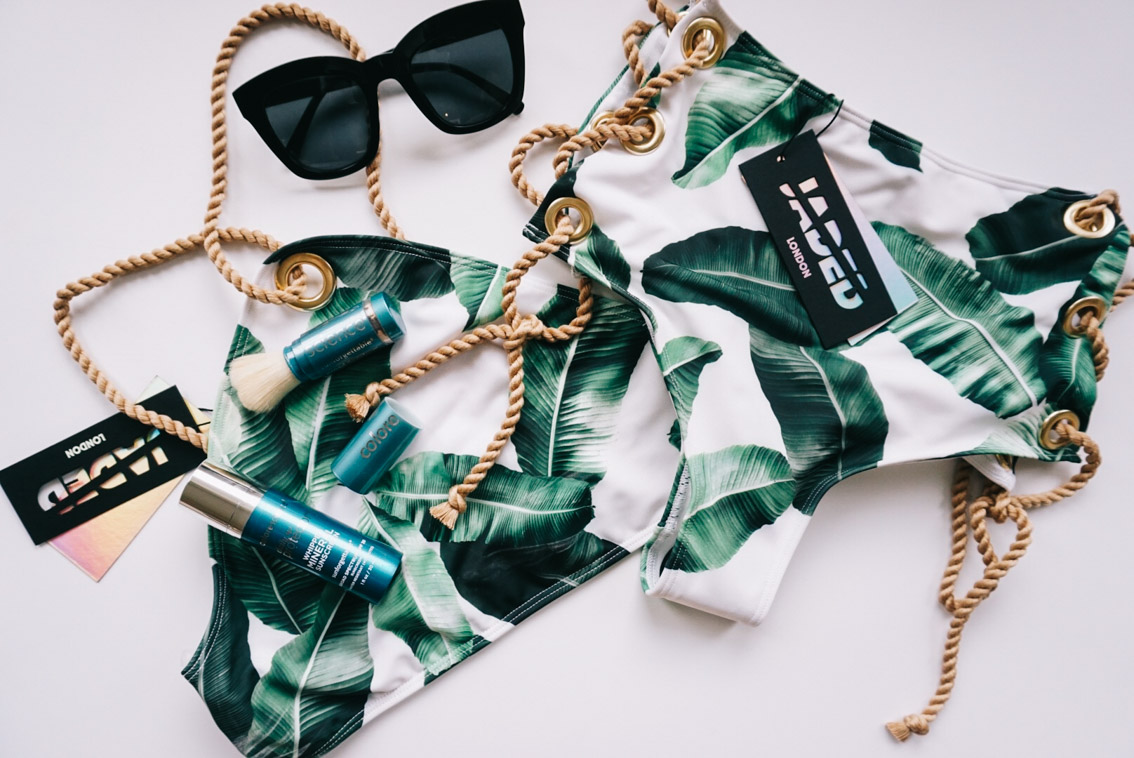 [ my new leaf print swimsuit: lace-up high-waist bottoms | halter top ]
Swimwear is on point right now for Summer 2017. I've been finding a ton of affordable, unique suits on ASOS. Did I mention I'm addicted to ASOS.com???? Probably. The $19/year premium shipping membership is WHERE IT'S AT!
This nude cutout one piece and this simple white suit came in the mail today. Loveeeee them both. Who else is taking advantage of the one-piece trend that is going on right now??? That means more room for margaritas, chips and salsa on vacation, right? June can't come soon enough!
Shop my favorites below!
FAVORITE TWO-PIECES

FAVORITE ONE-PIECES