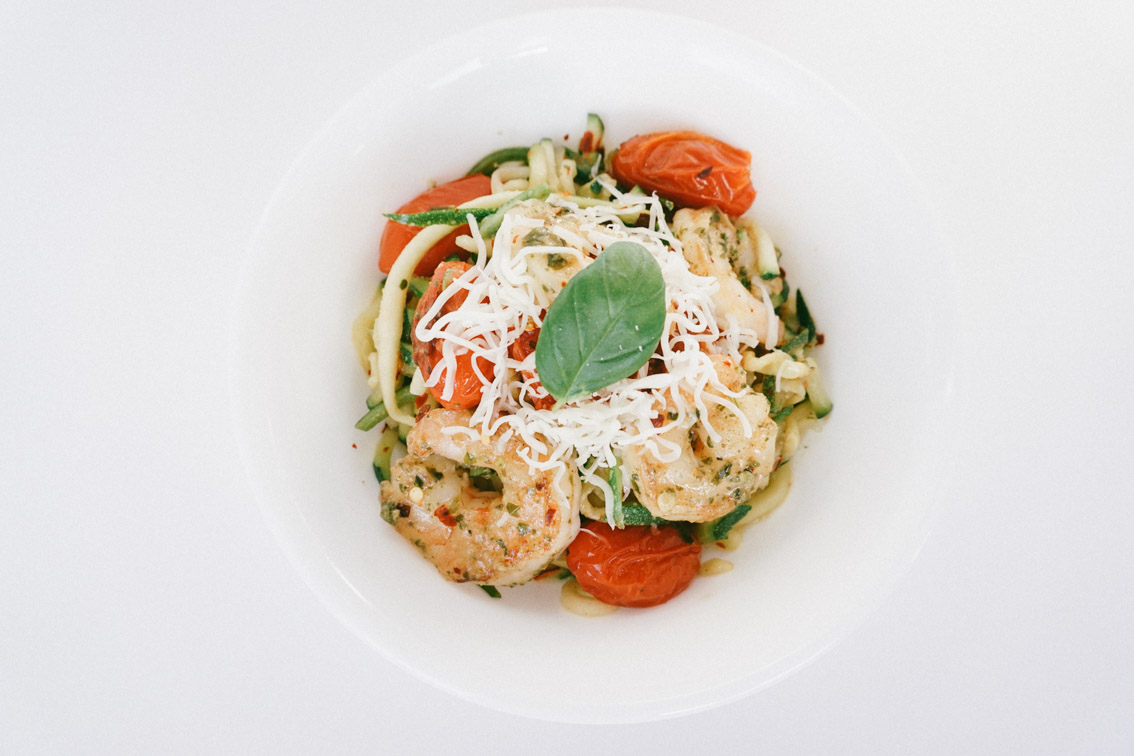 Veggie noodles/zoodles are my JAM right now. I may or may not eat them for dinner just about every night of the week. If we're Instagram friends, then you probably already know this if you watch my stories.
Spaghetti squash, zucchini noodles, repeat.
For some reason they just really do it for me. They fill me up and keep me satisfied. Lately I've been trying to add protein to them in different, yummy ways. Earlier in the week I made cheesy, garlicy, spinach and turkey bacon spaghetti squash boats. TO DIE. I'll be sure to share that recipe another day. I also like to top my veggie noodles with ground turkey, sautéed spinach, onion, and my favorite marinara sauce.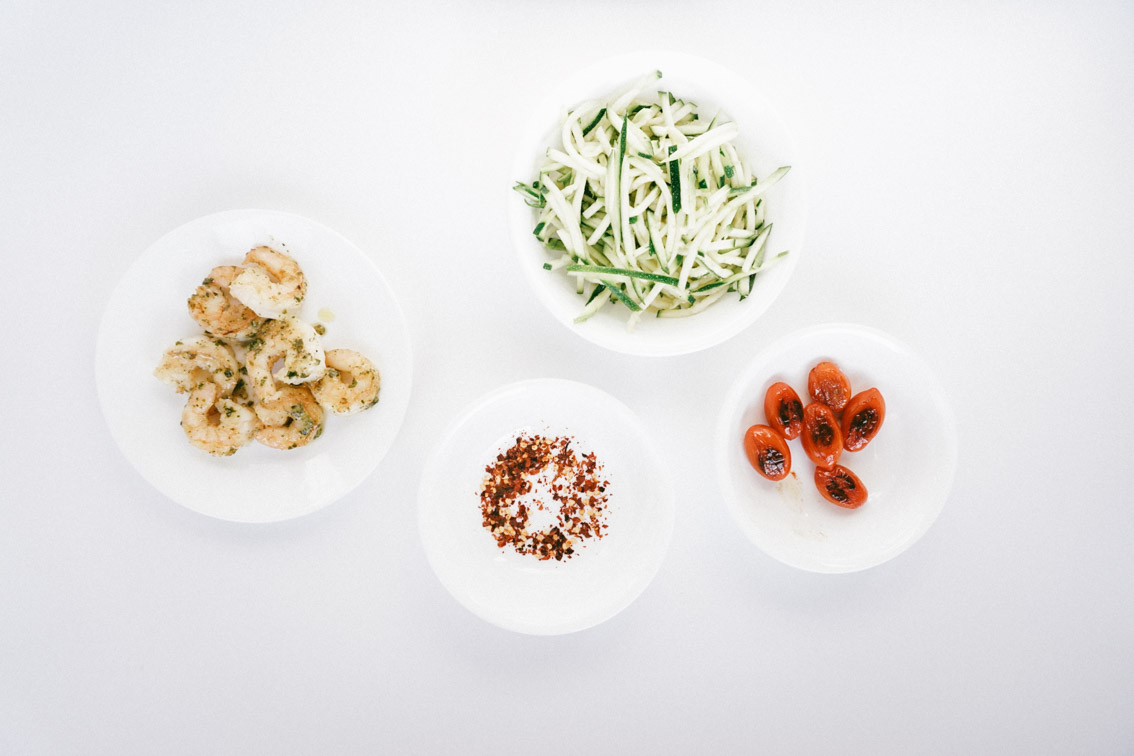 [ SKINNI-MINI SPICY PESTO SHRIMP & ZOODLES ]
+ raw peeled shrimp
+ zucchini noodles (I used store-bought)
+ cherry tomatoes
+ olive oil
+ pesto
+ red pepper flakes
heat olive oil in a large skillet, toss tomatoes until soft, add small scoop of pesto, add shrimp until cooked, add red pepper flakes and heat zoodles in the skillet to your texture-preference (I like mine a little crisp, not soggy!)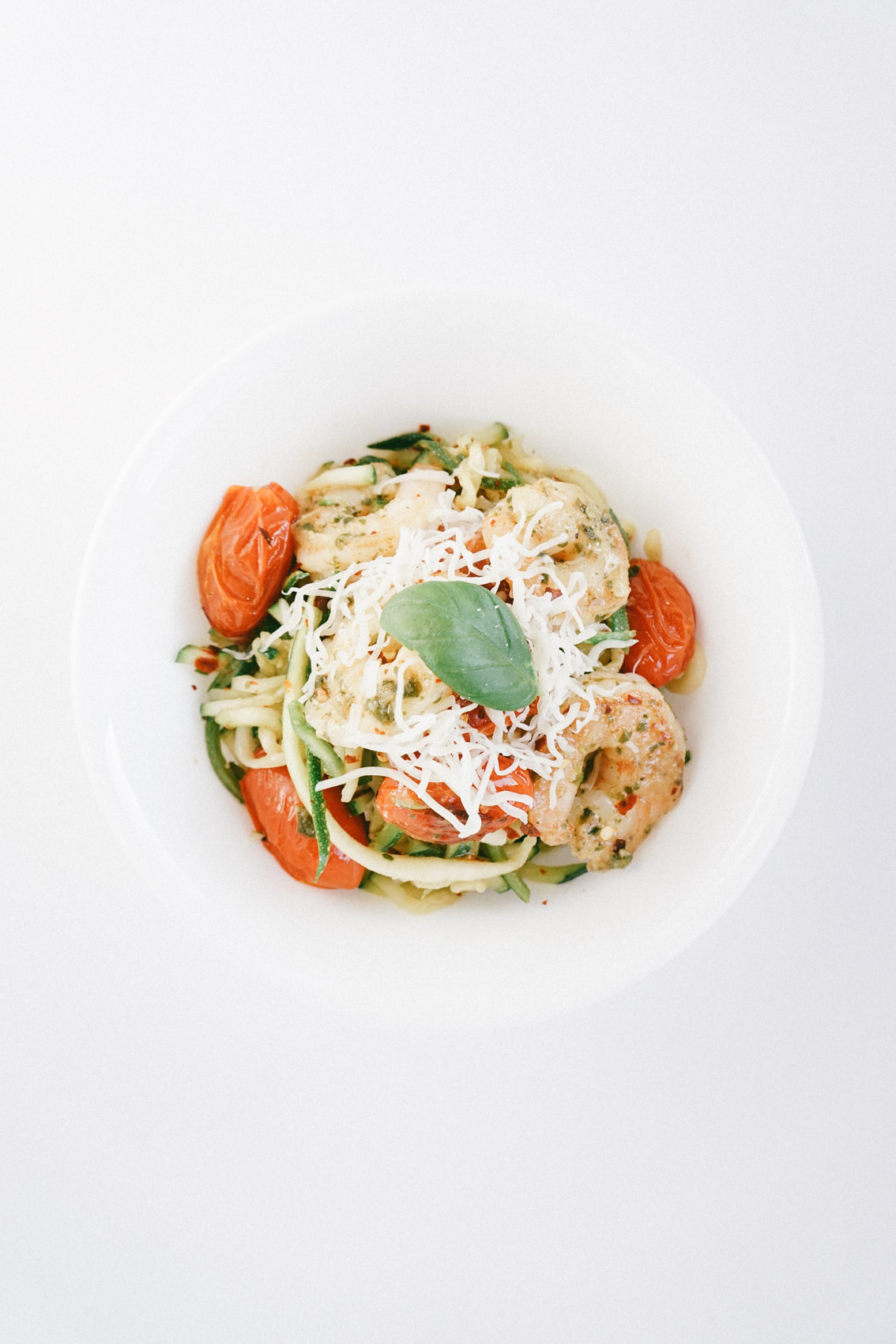 This spicy, healthy little dish is what I've eaten the last 2 nights. It only takes about 15 minutes to make and it's GOOD.
I hope you guys liked my morning commute playlist that I shared in my last post! I'm going to try to share more of those more often!
Okay, back to binge-watching Thirteen Reasons Why. I just finished Big Little Lies and loooooved it.