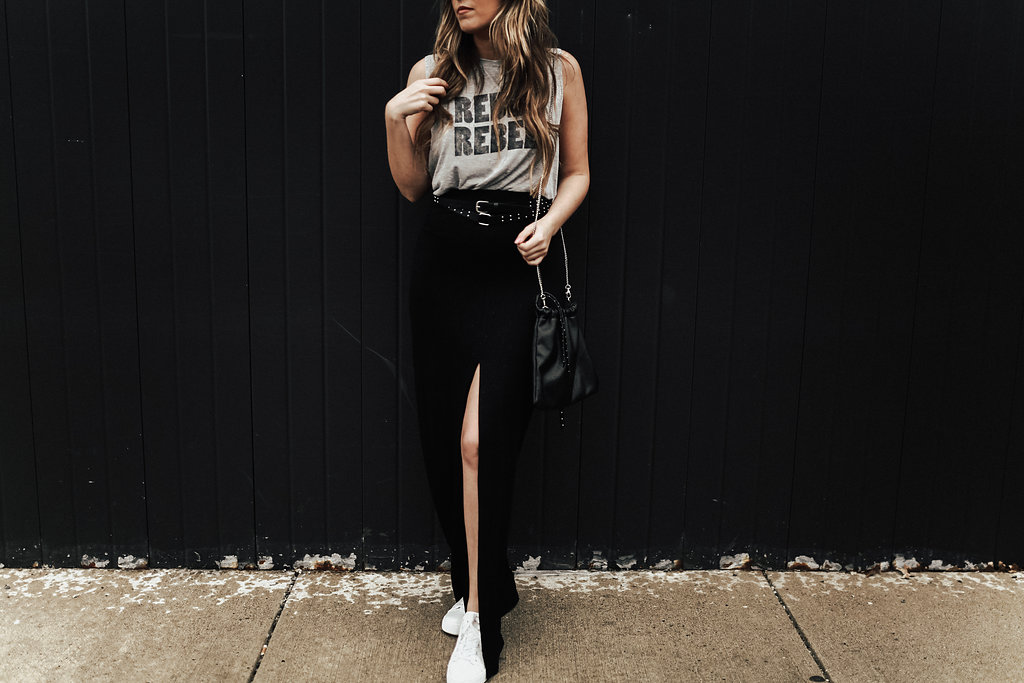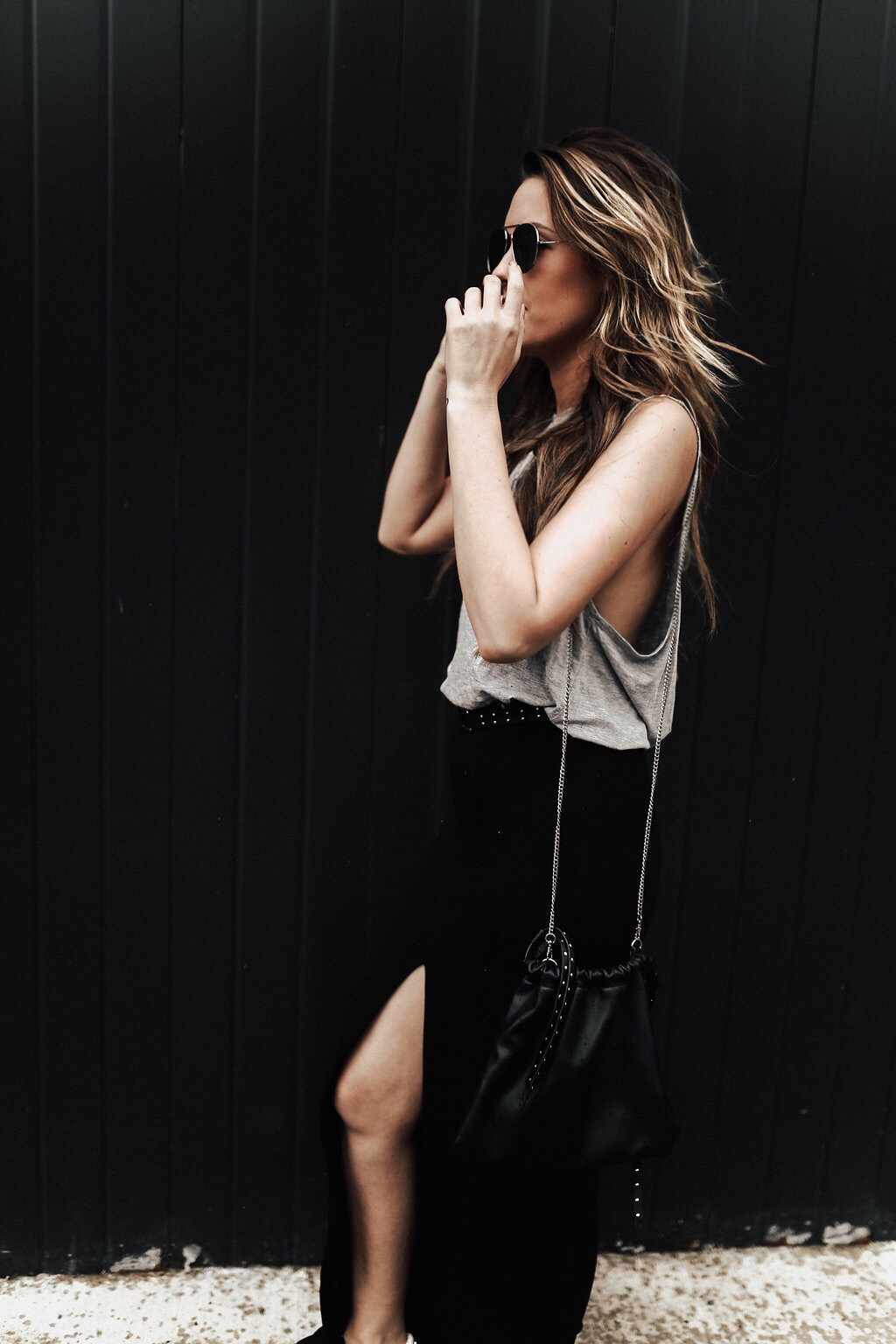 [ photos: Lex King ]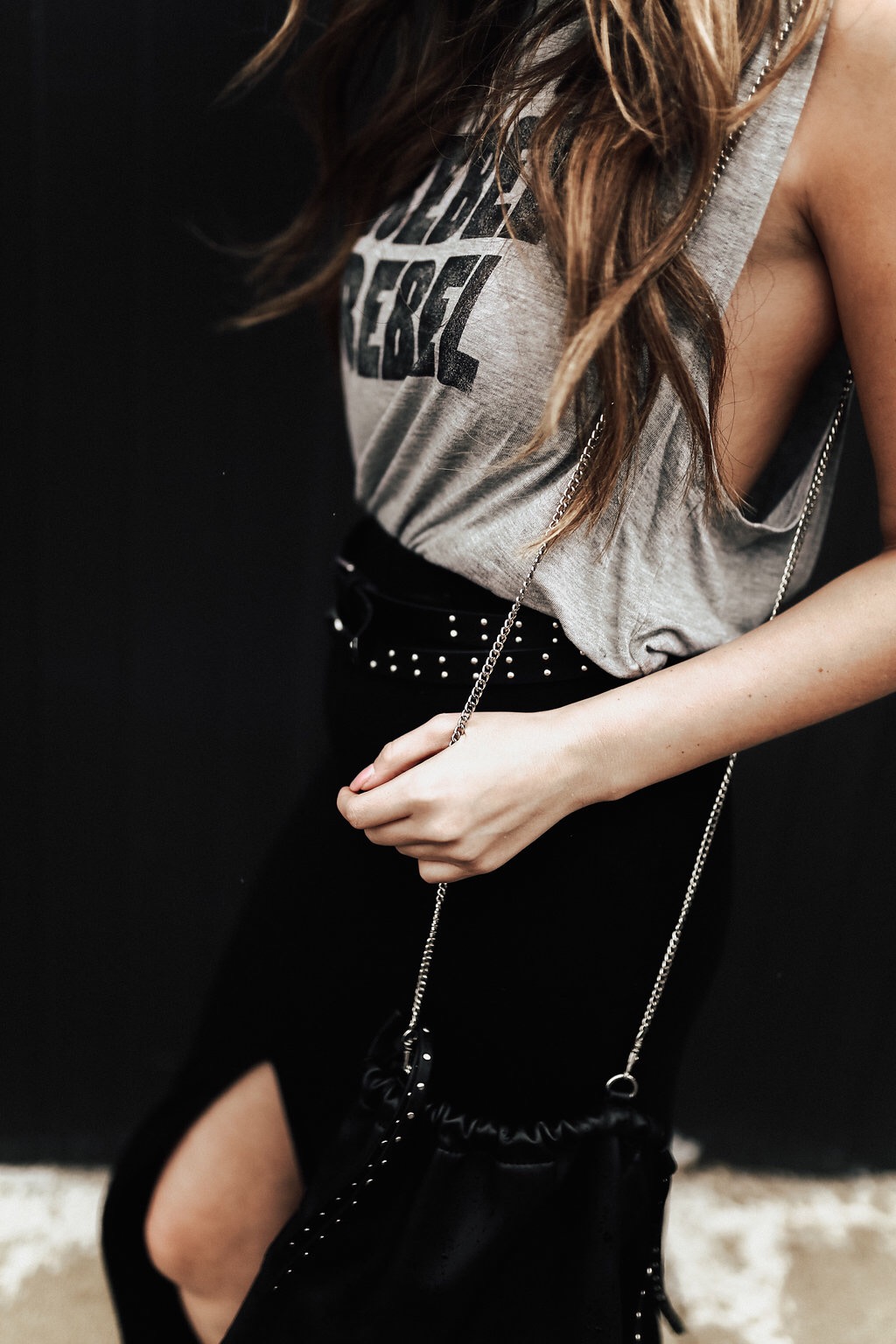 REBEL REBEL TEE | TOBI MAXI SKIRT | ASOS DOUBLE WRAP STUDDED BELT | STEVE MADDEN WHITE SNEAKERS | SUNGLASSES
Throwing on a pair of plain white sneakers with a maxi skirt is such an easy, but cute daytime look. This simple black high-slit maxi skirt literally goes with anything and everything. I've been wearing it a lot lately with tucked in graphic t-shirts and layered necklaces. If you missed my post on graphic tees (that AREN'T cheesy or tacky), you can check that out here!
Fun fact: my head is cut off in 90% of these pictures because it started raining during my shoot so, naturally, I looked like a drown rat. Fun times!
You can find tons of cute skirts and dresses on tobi.com so be sure to head there after this post!
SHOP THE POST