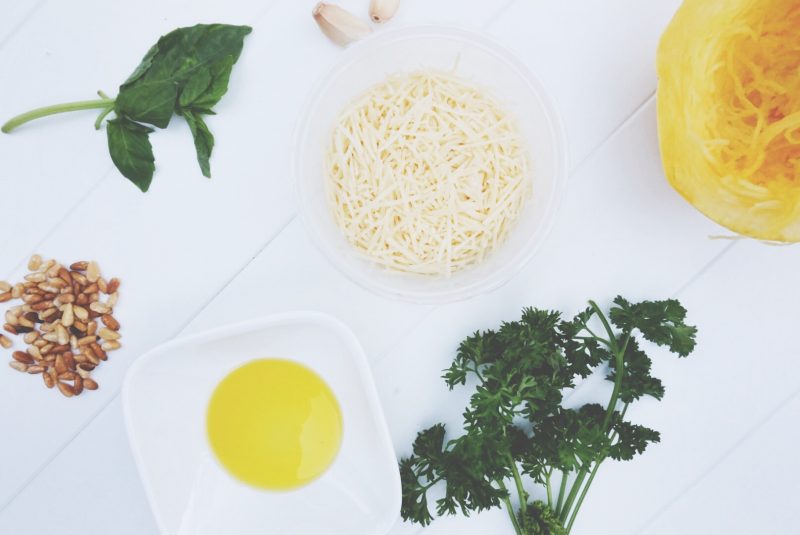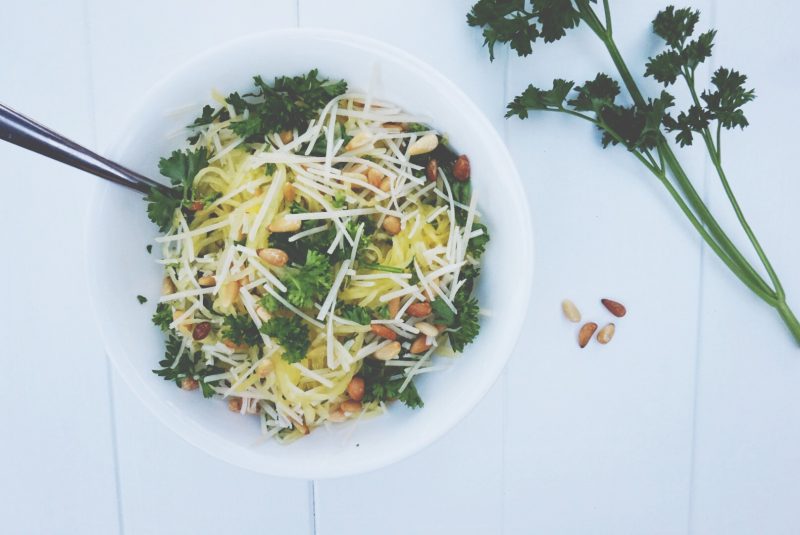 Let's talk about how much I love cooking with fresh herbs.
I think I had a little bit of separation anxiety with my outdoor basil plant this winter. Of course there's always the store-packaged herbs that you can buy in the produce section but there's something so zen/invigorating/amazing about going out barefoot and hand-picking your herbs. Right?!
So spring is in full effect and my taste buds are craving fresh ingredients. The other day I made this spaghetti squash and it was to die. I will most-definitely be making it again.
x, J
 – INGREDIENTS –
+ 1 spaghetti squash
+ 2 tbsp olive oil
+ 2 garlic cloves, minced
+ 1/4-1/2 cup fresh parsley, chopped
+ 2-4 tbsp fresh basil, chopped
+ 2-3 tsp white wine vinegar
+ 1/2 cup pine nuts, toasted
+ 3/4 cup shredded parm/asiago/mozz mixture
+ S&P
– DIRECTIONS –
+ toast pine nuts for 5-7 mins on 400 until brown – keep an eye out they don't burn!
+ pierce spaghetti squash like a potato and microwave on high for 10-14 mins until soft
+ cut in half then scrape out the "noodles" — put aside
+ brown garlic in olive oil on medium heat
+ toss in the spaghetti squash, vinegar, herbs until heated
+ take off the heat and mix in cheese and pine nuts