Anybody here giving up carbs for lent? Go you, if so! I could never completely cut them… they are my stomach's happiness.
But if so, I am here to save your ass with these mock-mashed pertaters. (side note: they are totally 21 Day Fix approved!)
I spent a lot of time in the kitchen today. (stress reliever!) For breakfast I made some blueberry muffins and for lunch I made this mashed cauliflower.  You can actually do all kinds of fancy crap with cauliflower — I've even made pizza crusts which were to dieeeee. Post-pending ;)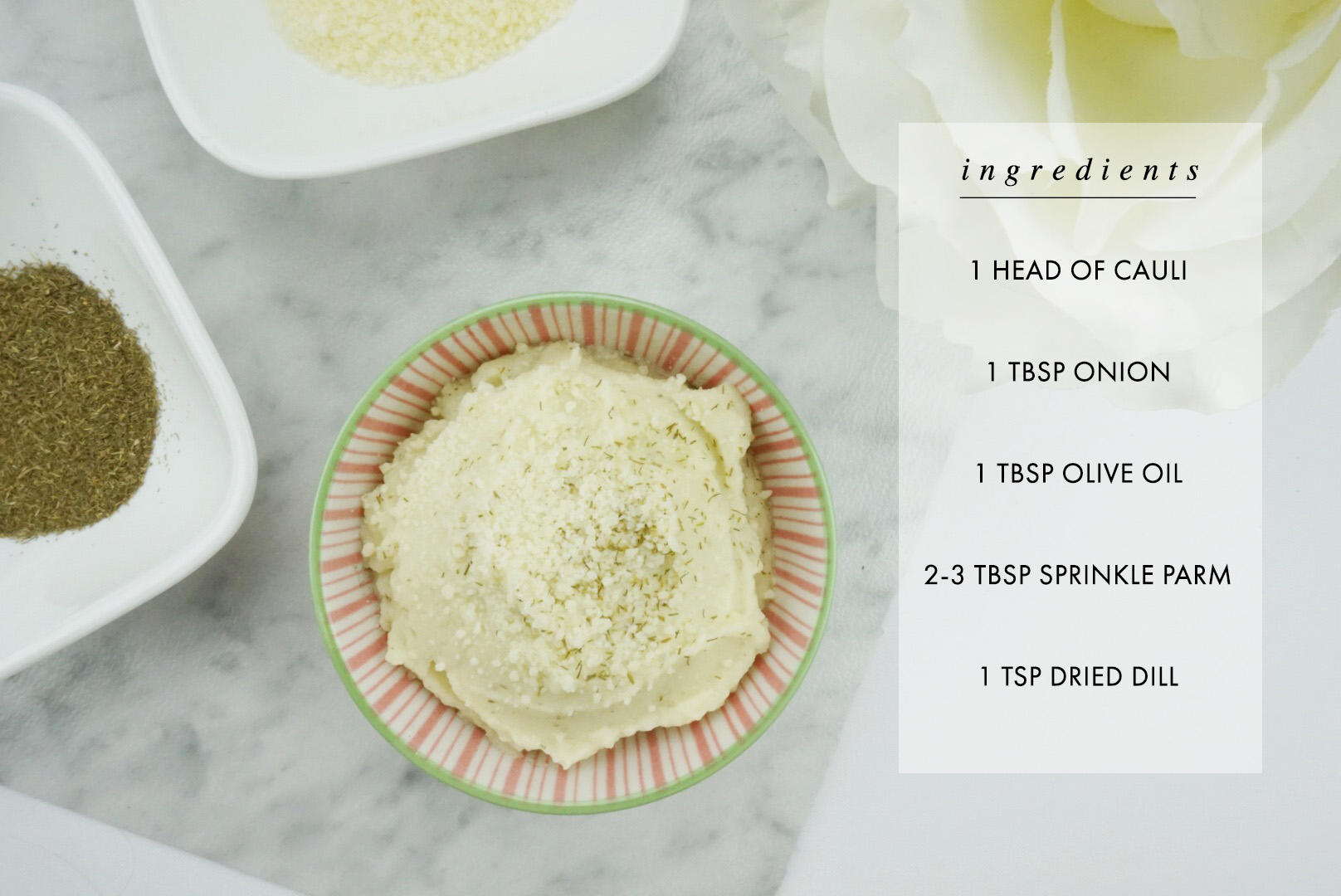 [ steam cauliflower for 10-15 minutes / blend all ingredients together in a food processor ]
You could even toss in some turkey bacon and plain greek yogurt for an extra special treat for your taste buds?!
P.S.
I'm starting a "Skinni-Mini" series so stay tuned for all kinds of healthy recipe inspo!
X, j