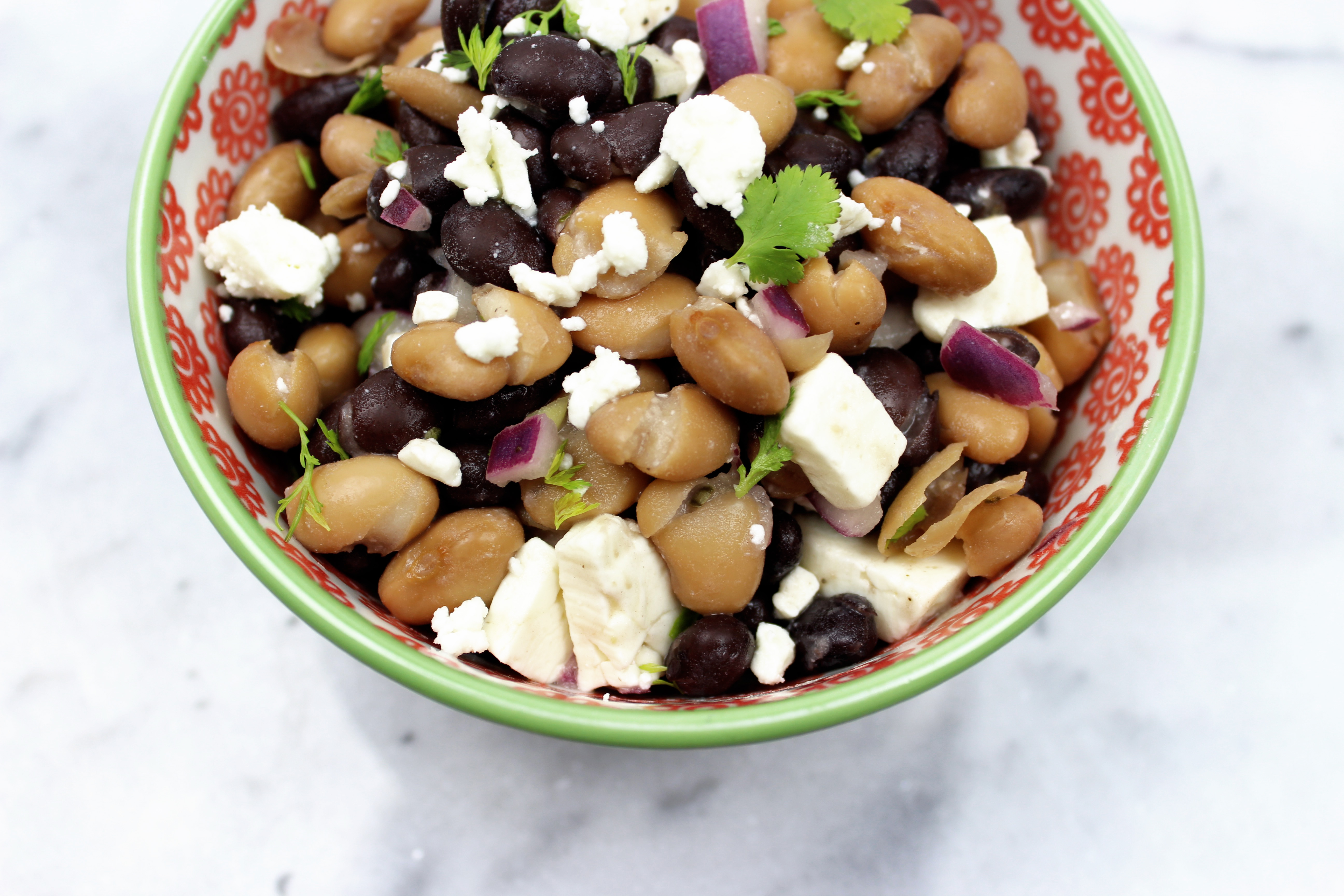 S.O.S.
I have a really hard time getting in my protein for the day because I generally HATE meat. I have a serious aversion to most chicken unless it is pounded suuuuuuper thin and smothered in a sauce or cheese.  I could eat filet mignon and burgers every day but then I'd probably die of a heart attack by 40.
I like beans but I rarely cook with them. This bean salad is surprisingly really addictive and helps me reach my "protein goals".
INGREDIENTS
white beans
black beans
crumbled feta cheese
red wine vinegar
minced garlic
chopped red onion
cilantro
fresh lime juice
about 7.5 G protein in 1/2 cup
full of soluble fiber
lowers cholesterol
high in antioxidants
lowers risk of heart disease & cancers
manages diabetes
helps to feel full
increases energy
affordable
So go for the beans, guys!
X, j