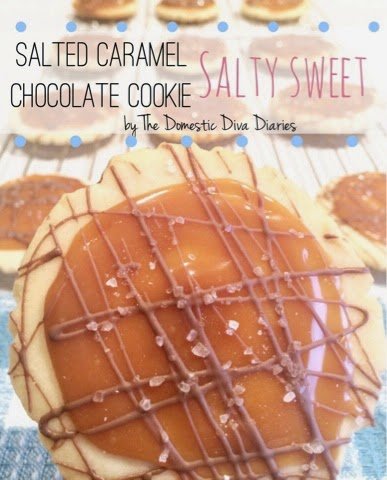 These. cookies. are. so. freakin'. good.
Salty & sweet…what more could you ask for.
That's really
all
I have to say sOooO… let's get to the recipe.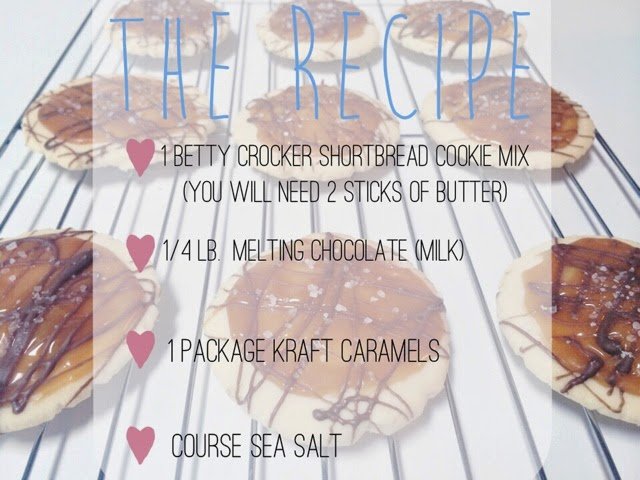 (YUP, only 5 ingredients)
-Follow the directions on the back of the cookie mix bag.
-Bake your shortbread cookies according to the directions and let cool.
-Melt the caramels on 50% heat for about 1 min- caramel should be hot & thin enough to spread. ADD MILK IF CARAMEL TOO THICK/HARD.
-Spread caramel on the cookies and let set.
-Melt 1/4-1/2 cup of chocolate discs on 50% heat for 30 second increments until smooth- (close to a total of 1 min 30 seconds- careful not to burn- you will know if you did because the chocolate will clump)
-Drizzle chocolate
-Sprinkle sea salt on top
(Makes 27 2.5 – 3 inch cookies)
>>These cookies are not only THE BEST COOKIE EVER but are also gorgeous.