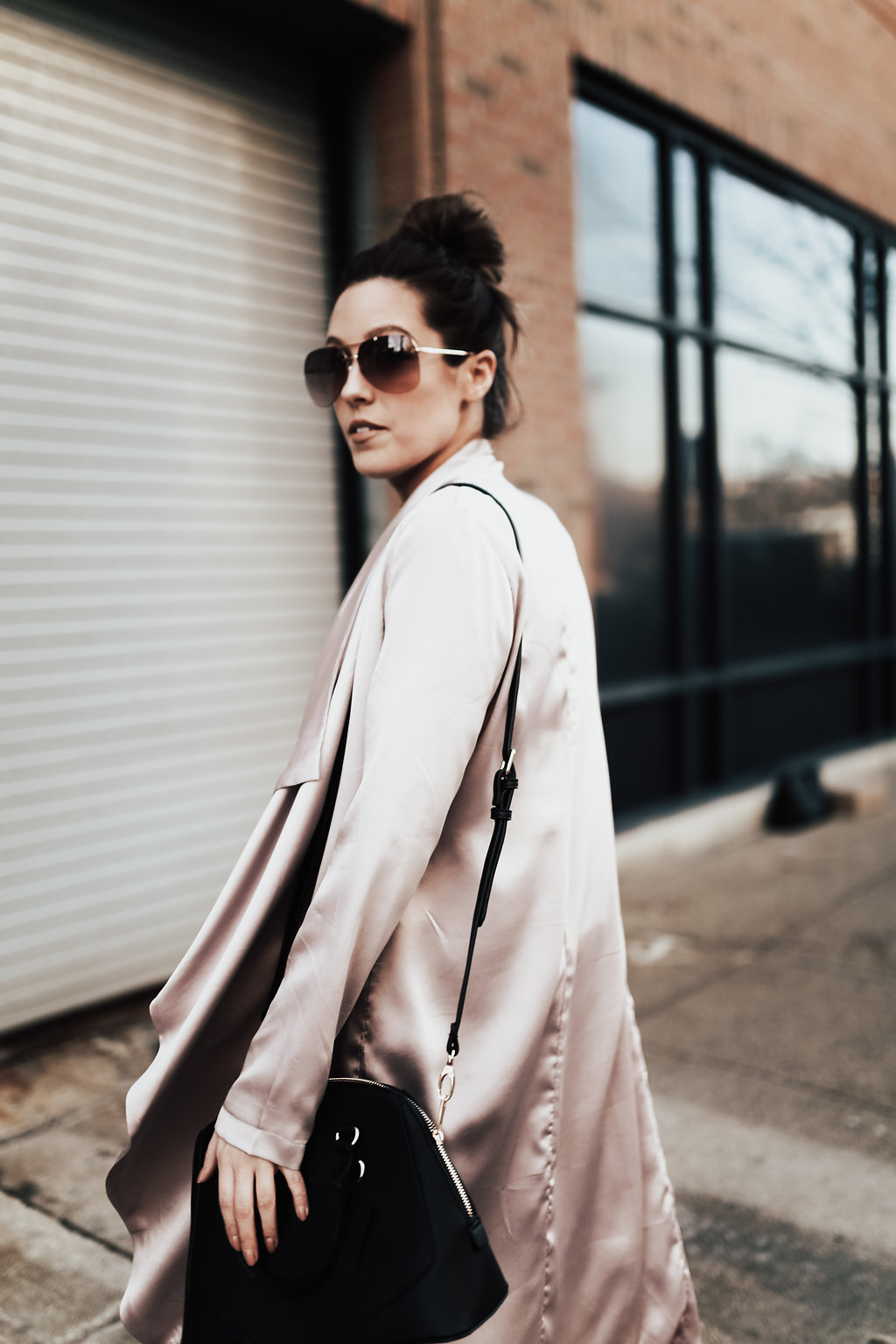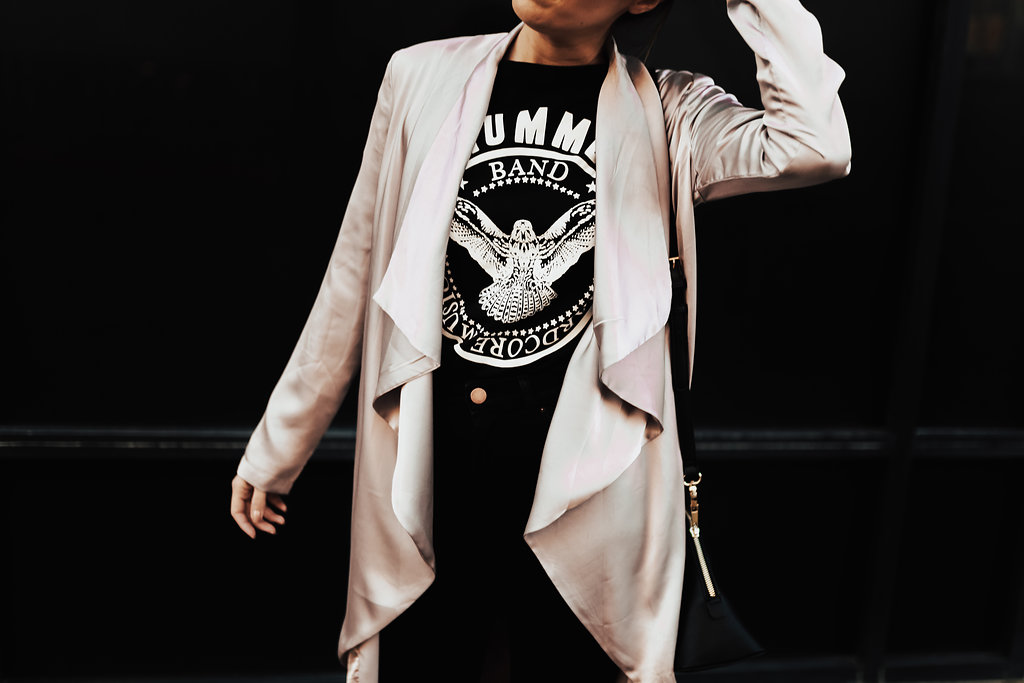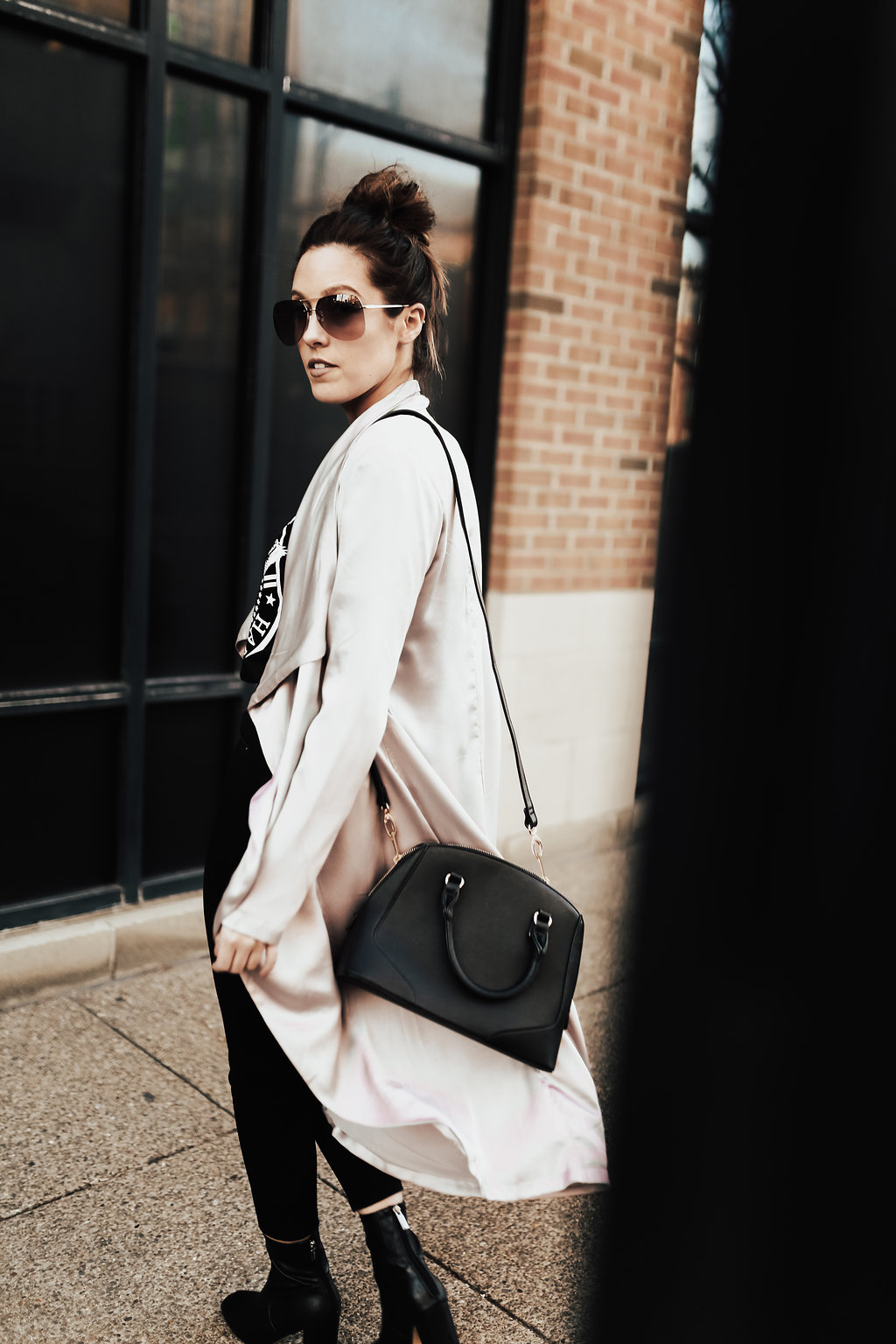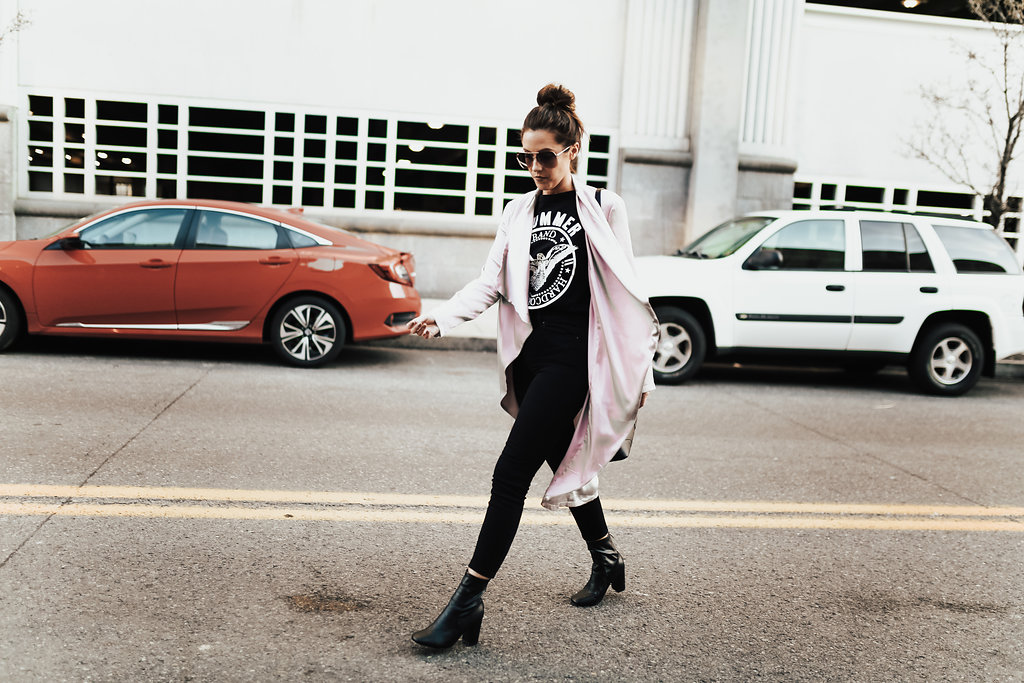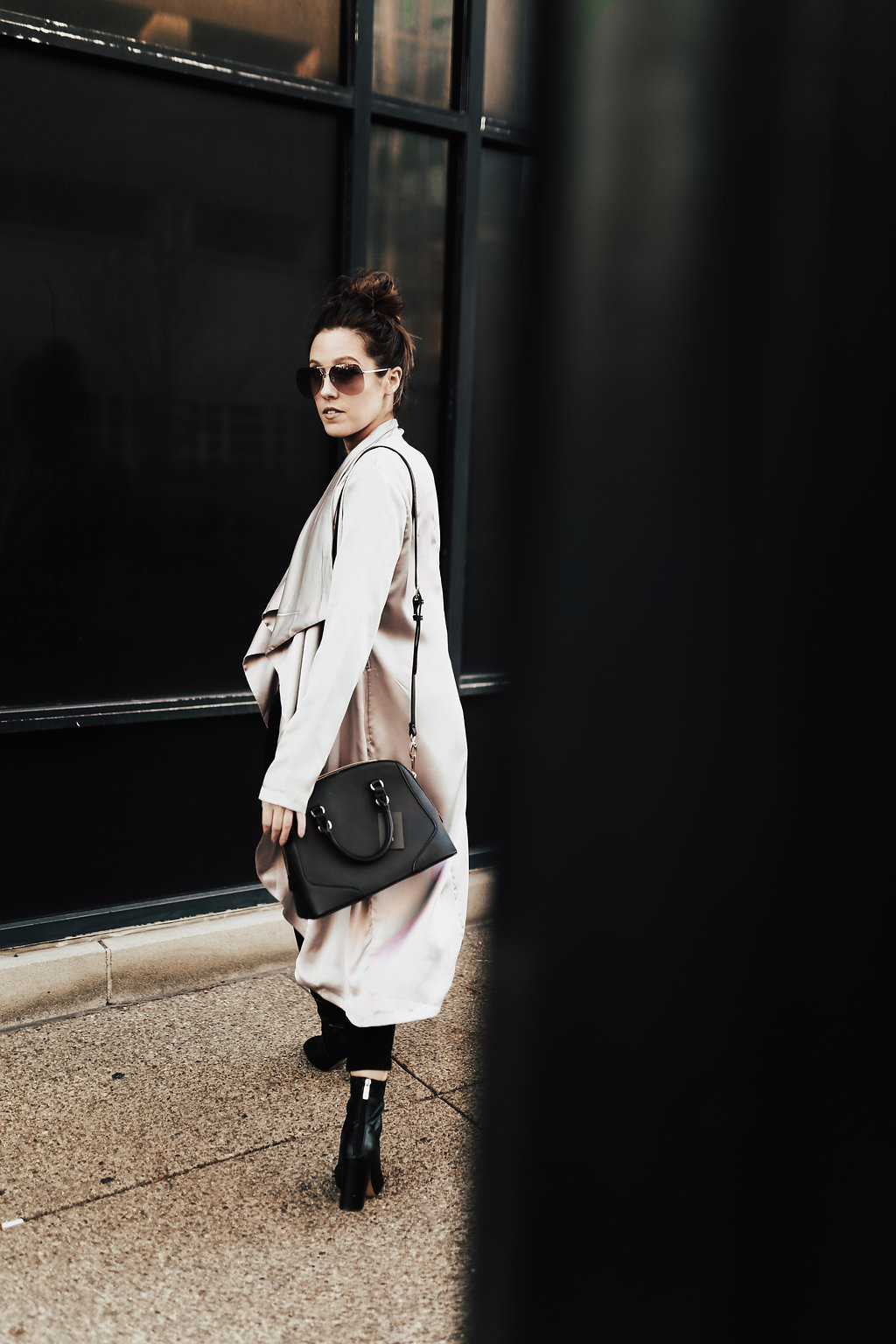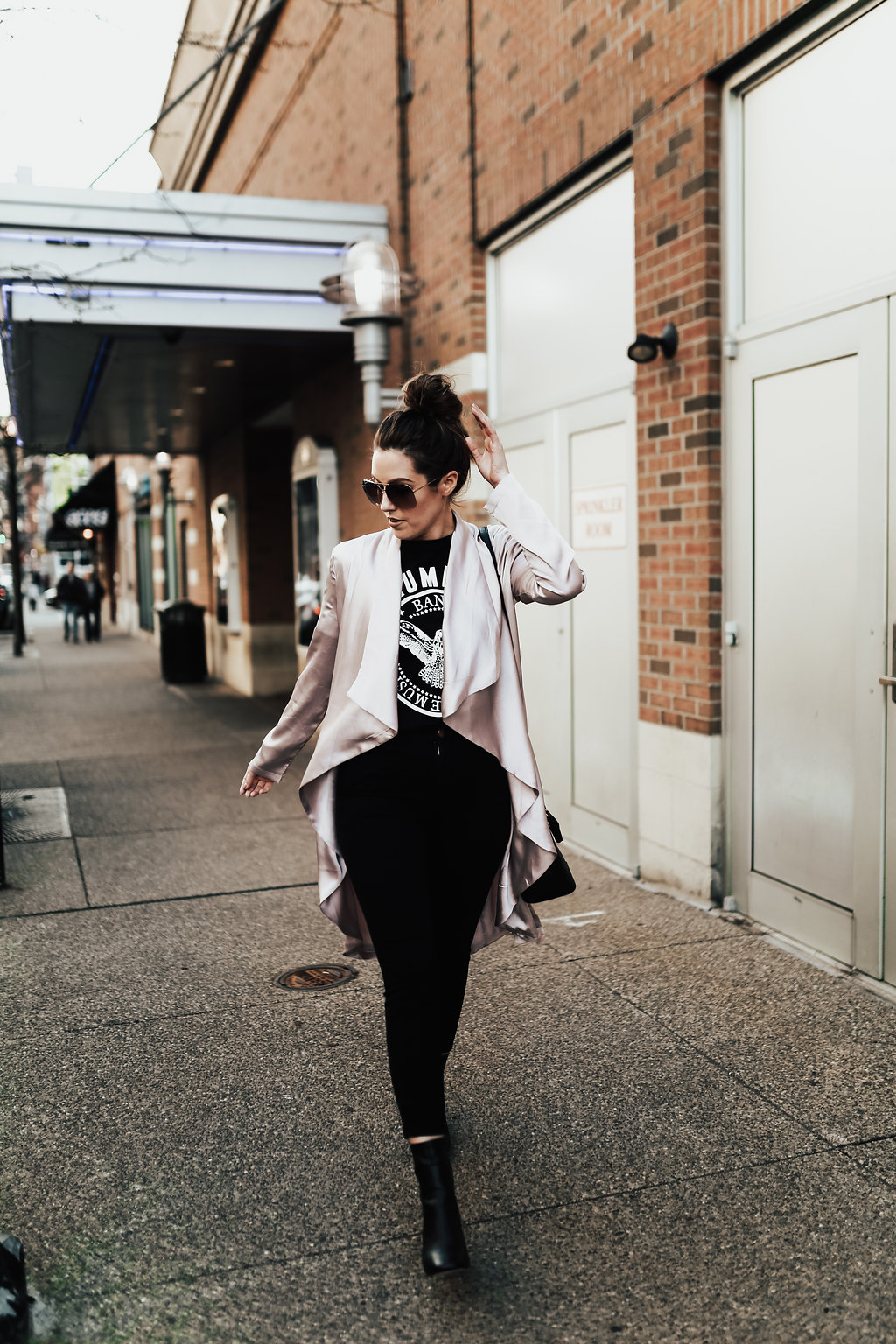 wearing: satin duster jacket (sold out | similar here), high-waisted black denim, band tee, pink tinted sunglasses, cross-body, black booties
Let's talk about this amazing rose duster you guys.
A. It's pink.
WHO WOULD HAVE THOUGHT THEY'D SEE THE DAY? Seeing myself in pink is just awkward so for the past…6 years??…I just didn't go there. It's funny how things change over the years. My childhood bedroom was actually painted an obnoxious, bright fuchsia color and I had a lime green bedspread to "match". If that's what you want to call it. Talk about overstimulating. I mean how did I sleep? Maybe that's why I hate the color pink so much now. But pink is BACK. Pink is trending. And I fell into the fad. This duster is a verrrrry muted pink so I can handle it. Of course I paired it with all black everything else so it brought the femininity level down a few notches.
B. It's from Missguided and lucky for you EVERYTHING is 50% off with the code GOBABE. I will link similar satin dusters below!
SHOP THE POST
I love the satin trend for spring. It's fun and fresh and I'm feeling it. The satin dusters kind of look like pajamas and who doesn't love wearing pajamas??
SHOP SIMILAR SATIN DUSTER JACKETS
photos: Lex King