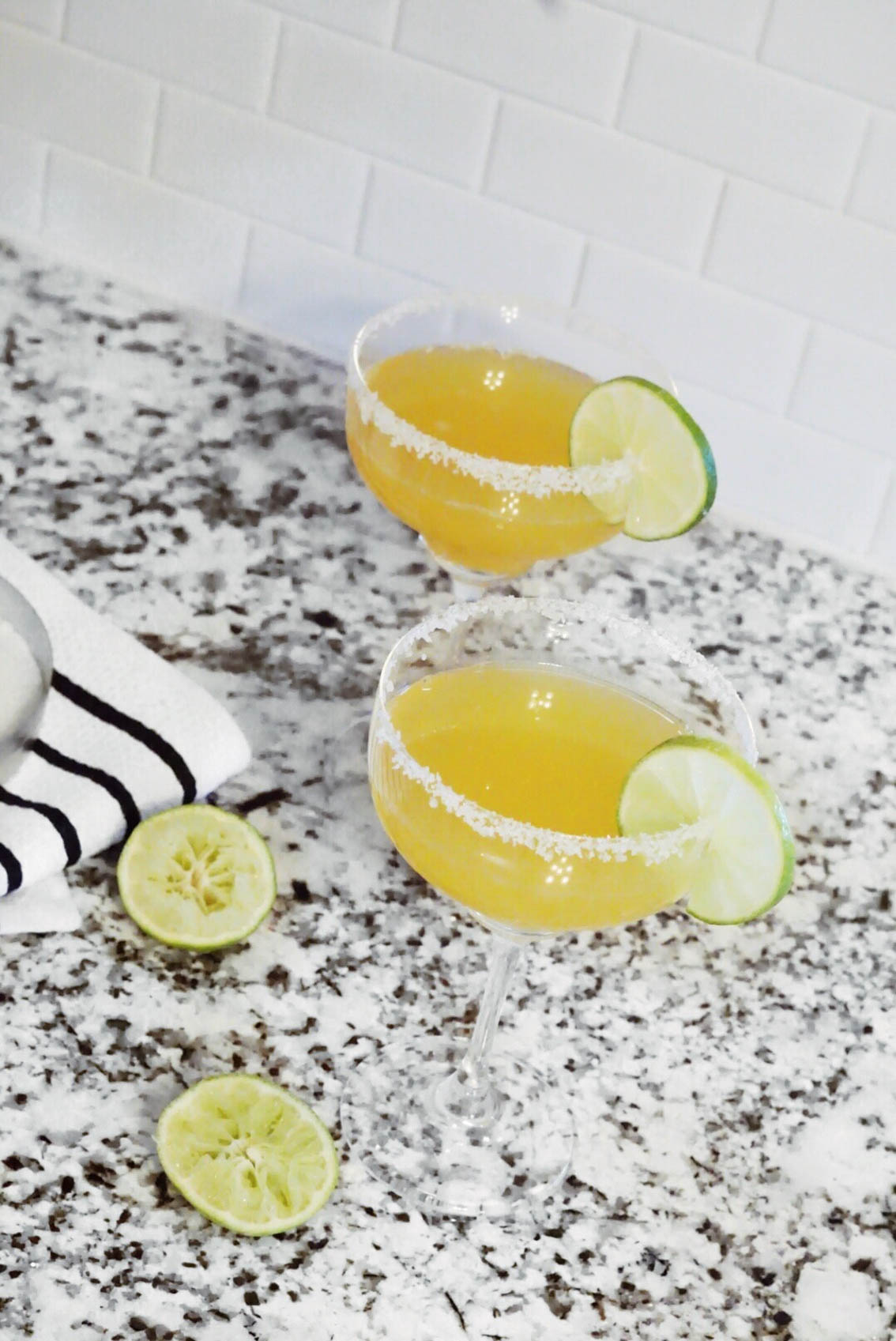 I live for a good margarita with salt on the rim. Are you a frozen or an on-the-rocks kind of girl? I'm definitely an on-the-rocks gal. Brain freeze, no thank you.
I made this drink a few days before Cinco de Mayo with all intentions of posting on Cinco de Mayo. BUT… here we are… on May 11th. As you may have noticed, I've been kind of MIA! I just finished moving out of my apartment and two of my close friends got engaged within the same week. So… priorities!! I'm headed to Deep Creek Lake for a wedding today but I wanted to share this FRESHLY squeezed orange margarita recipe with you guys before Josh and I hit the road for the weekend.
This drink is super refreshing and perfect for warm weather and good vibes. Talk soon – lots of great content hitting the blog and social platforms soon!
INGREDIENTS
freshly squeezed orange juice (I used about 3 for 2 margaritas)
freshly squeezed lime juice (1 lime)
agave (just a drizzle)
triple sec (just a splash)
tequila (the more the merrier)
Shake with ice, serve with a lime