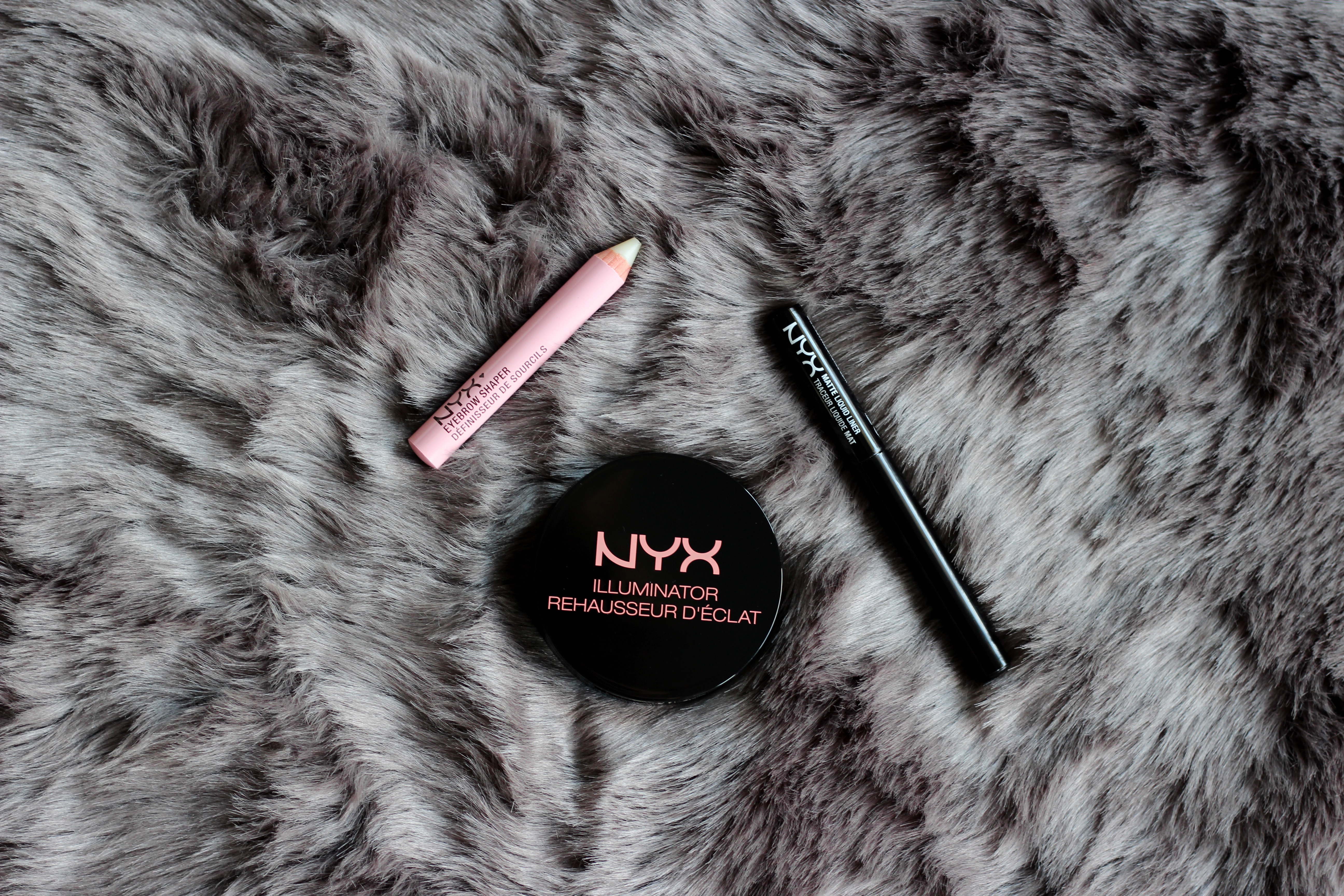 Makeup can be SO expensive that it's actually disgusting! I have read tons of articles about drugstore duplicates but always continued to blow my wallet at Sephora or MAC. WHY, WHY, WHY?! Ever since I moved out I've been trying to save money and cut back in certain, unnecessary departments. Nowadays my go-to drugstore dup line is NYX. Don't get me wrong, I still have my must-have Sephora & MAC beauty products, but these 3 that I started using are a big YES.
NYX Matte Liquid Liner – I was a little nervous about swaying from my Stilla felt-tipped liner to this more "liquidy" thin-tipped brush in fear of messing up and giving myself a crazy, staggered line but it was actually easier. My old felt-tipped liner always ended up fraying and flattening at the ends so it was hard to make a precise, thin line. I always ended up over-lining on a Tuesday morning to cover up my mistakes. With this, I can give myself a thin, winged look without looking harsh.
NYX Illuminator – I never used pressed powder highlighter before this one and I LOVE it. It keeps me glowy without looking greasy on these hot summer days.
NYX Eyebrow Shaper – I have verrrrrry weird eyebrows and this totally helps. I use 2 other products on my brows (will do a post soon to help those with sucky brows too!) but this stick keeps my brows in place. It's great for keeping the hairs upward for trimming purposes too!
Let me know if you guys use any other makeup by NYX that you love (or hate)!
SHOP THE POST