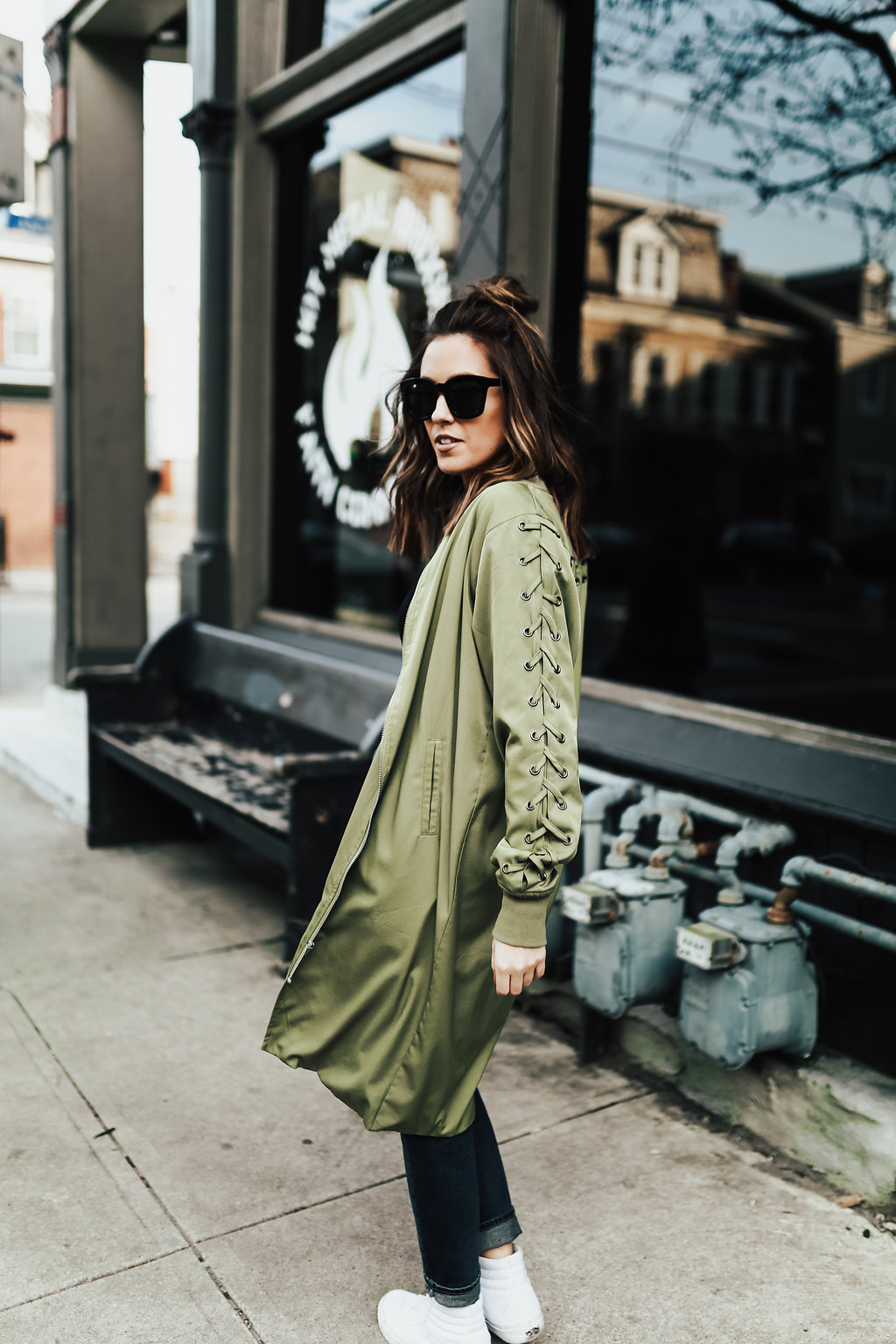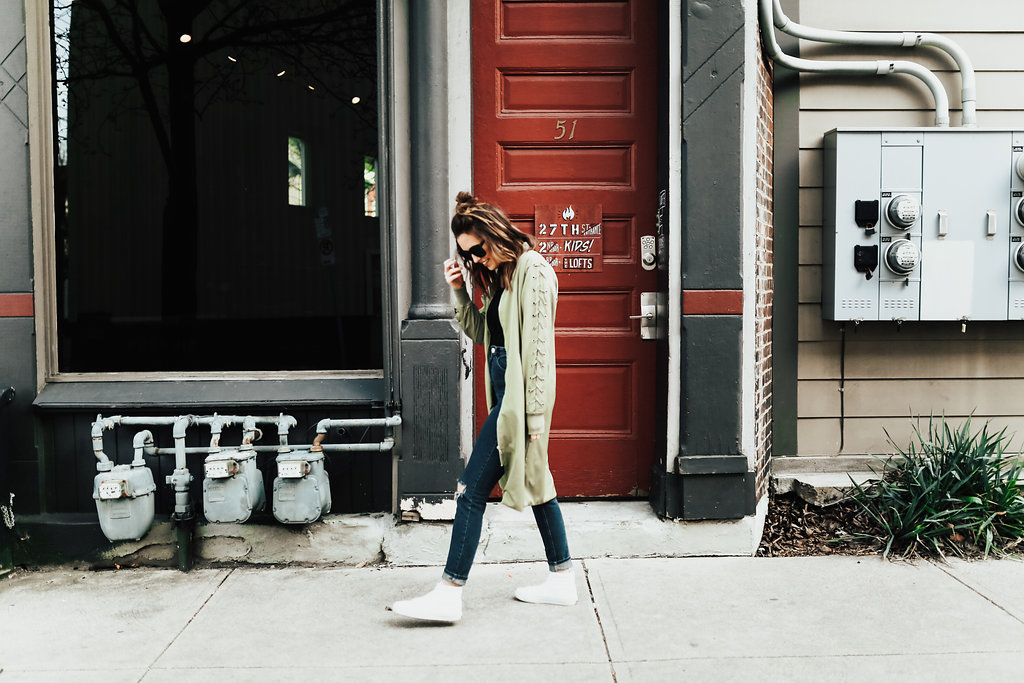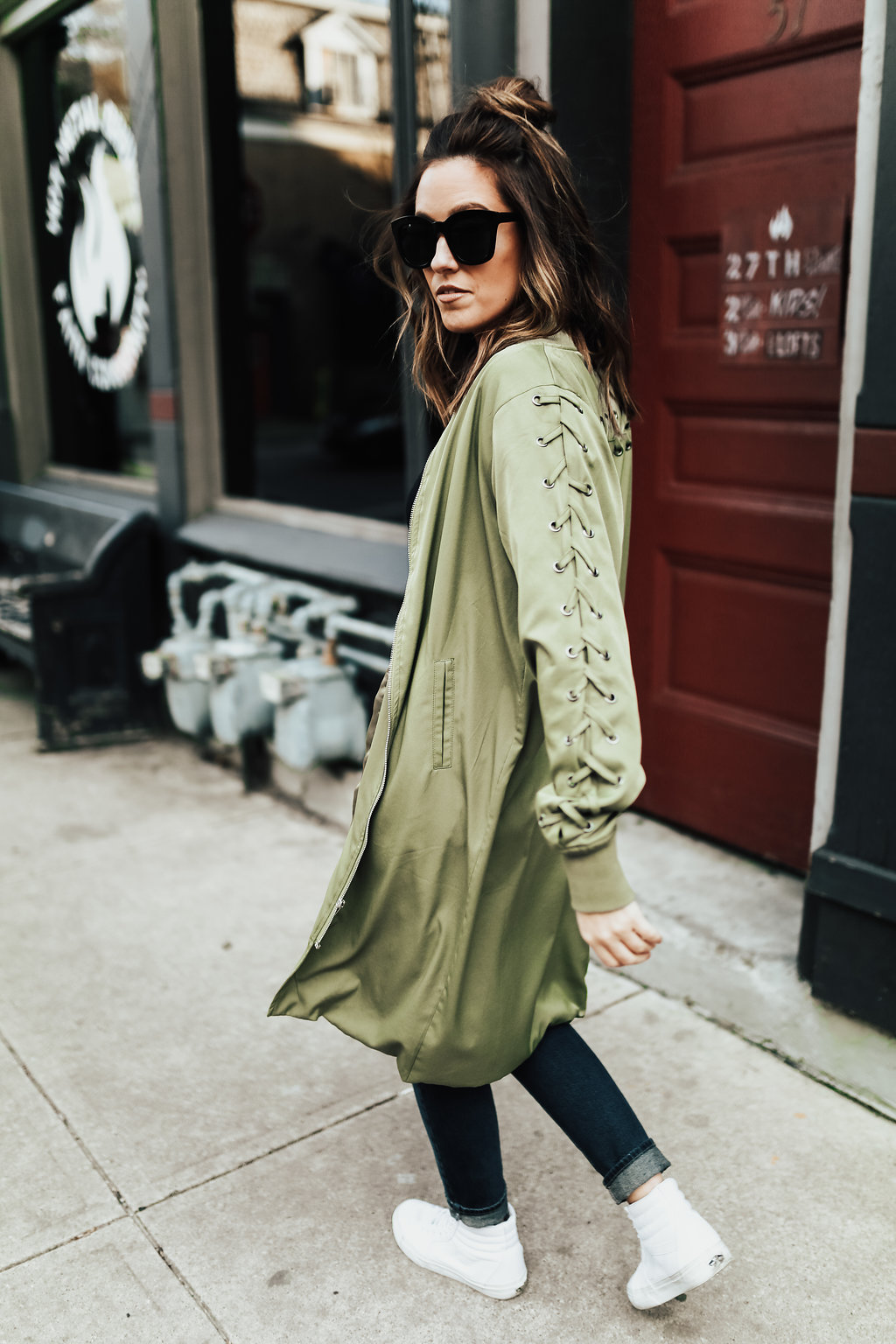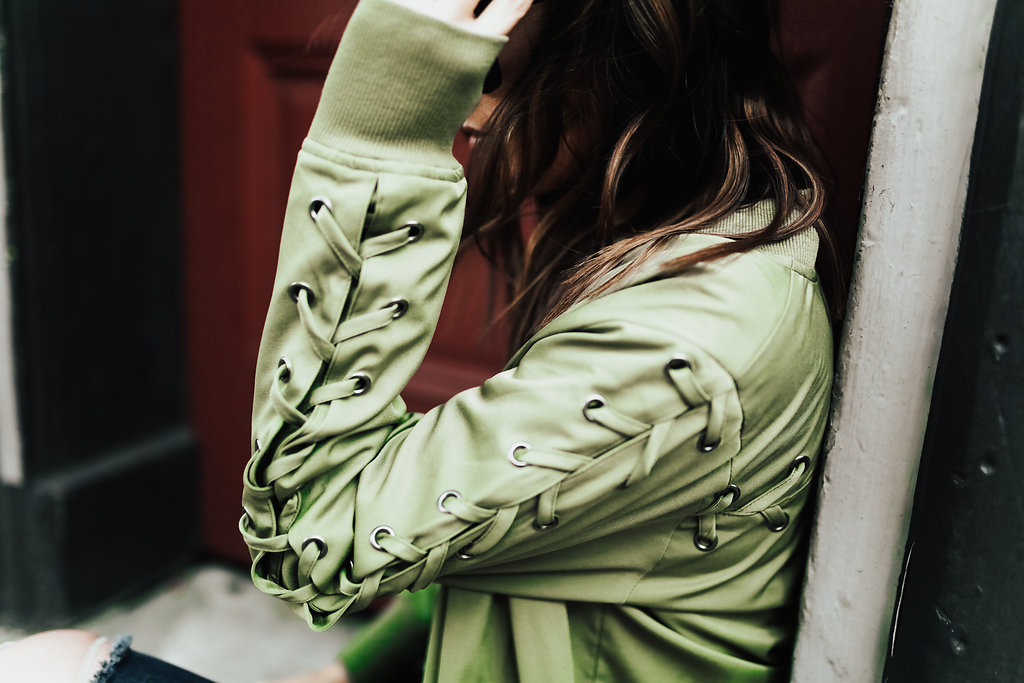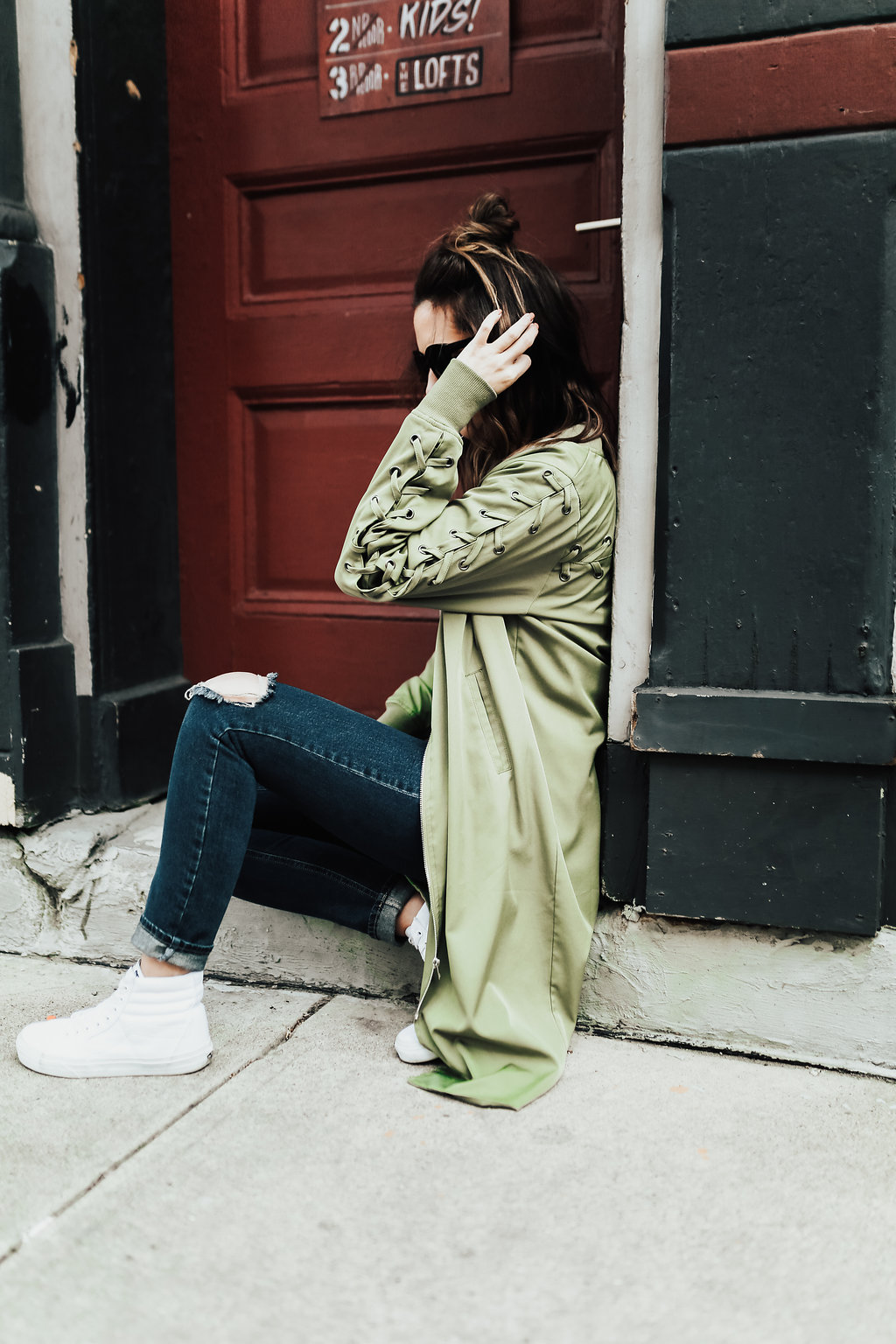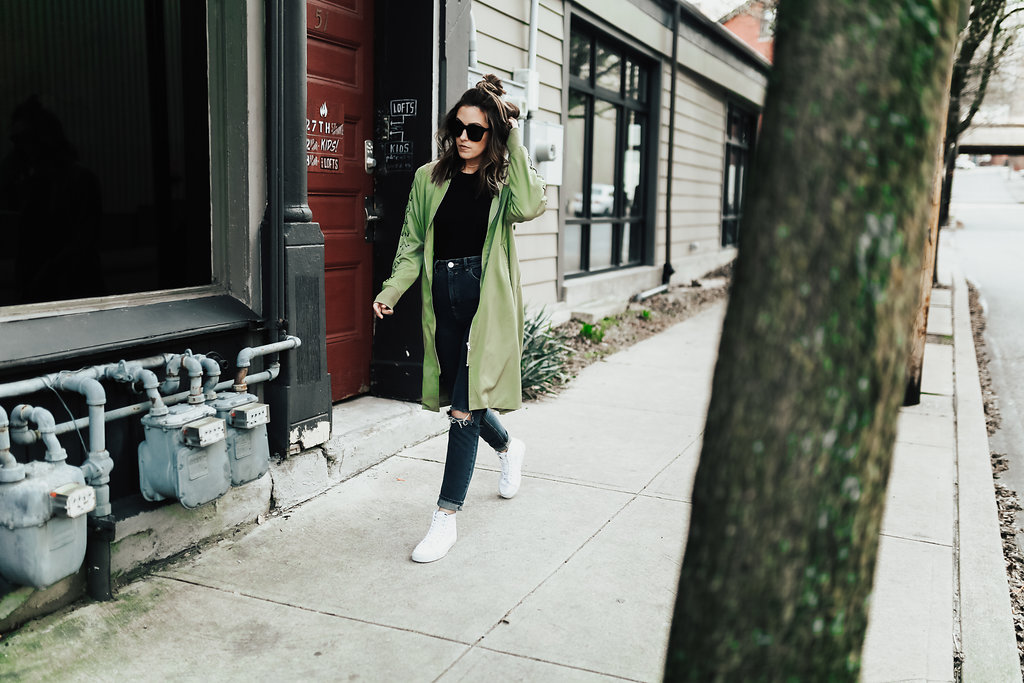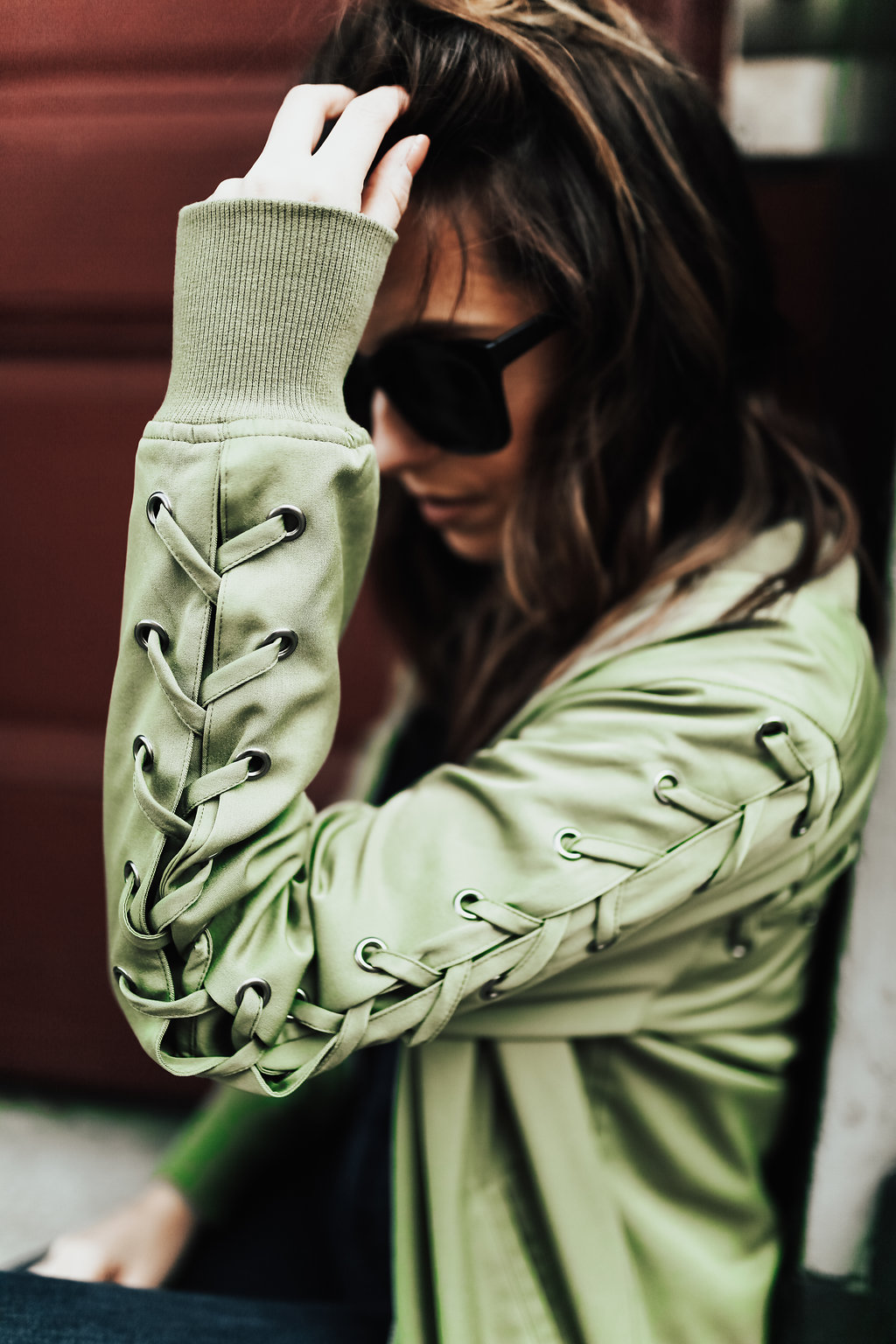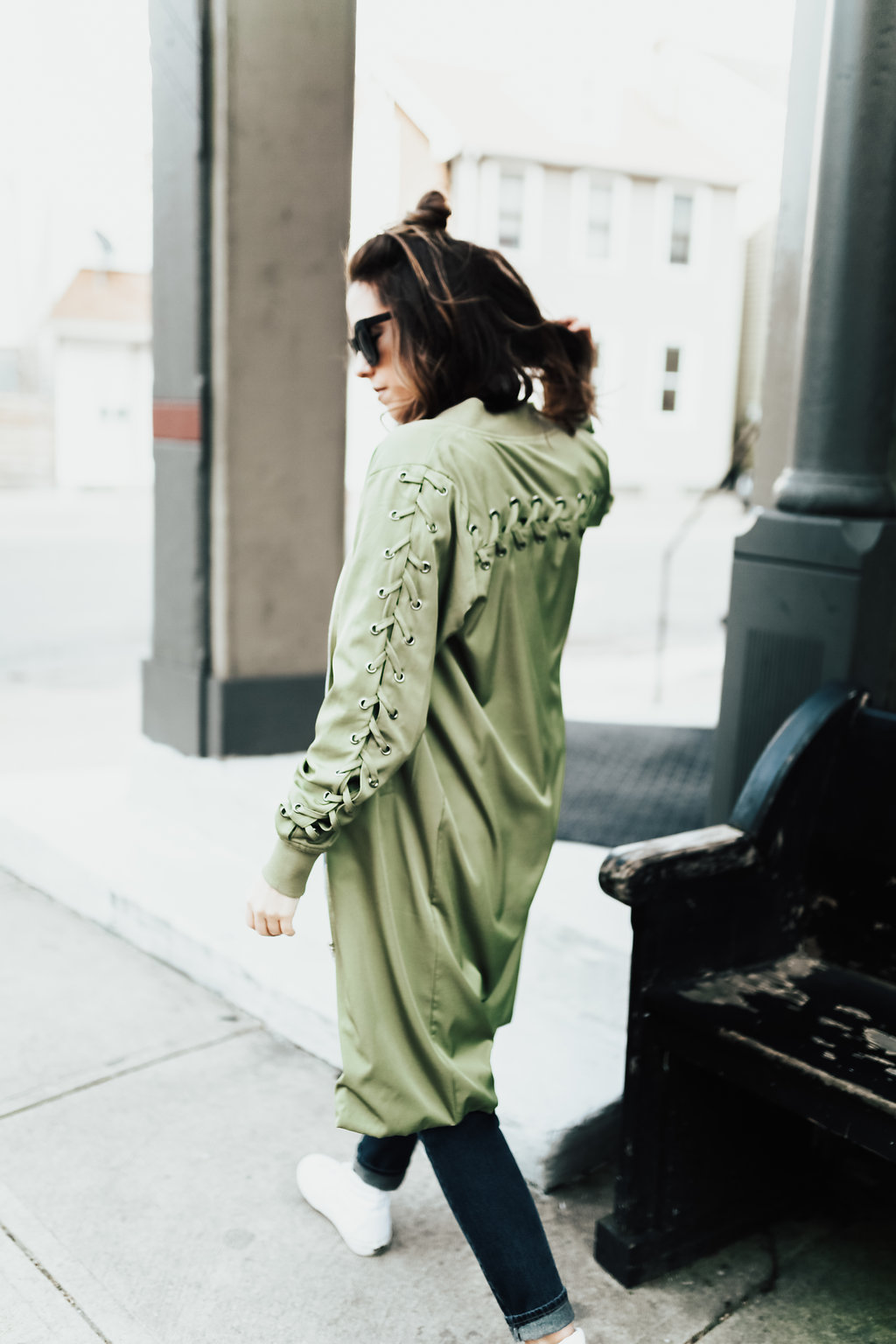 If I had to pick one garment from my wardrobe that I love the most, it would be a good JACKET. Jackets are the best. And I'm loving this longline bomber jacket for Spring. Jackets and bombers make a statement but they also can be layered and swapped with different jeans/shoes/tops to create different fun looks. Not to mention they hide any pudgy areas that have been added on temporarily (or maybe not temporarily?) during the winter season.
Let's digress for a second and discuss THE WINTER PUDGE. Ugh. I just booked a trip to Punta Cana with Josh in June so I suppose it's about time I start working on the summer bod! I always laugh when people say "summer bodies are made in the winter". HA… I mean NO. I know I have some other HUMAN beings with me on this one. Winter bodies are made for cookies, carbs, holiday lattes, and wine. But that's just me!!  Anyway – I'm looking for a new healthy diet and a workout regimen that isn't boring. Preferably an at home workout? I've been looking into Blogilates but am skeptical. Has anyone tried this?? Email me any tips that you may have and love!
Back to the post. This particular longline bomber with white sneaks is very cas but I've also paired this bomber with an all black ribbed culotte co-ordinate set and booties to dress it up a bit. Not to mention it's almost 40% off right now on ASOS.
SHOP THE POST
photos: Lex King