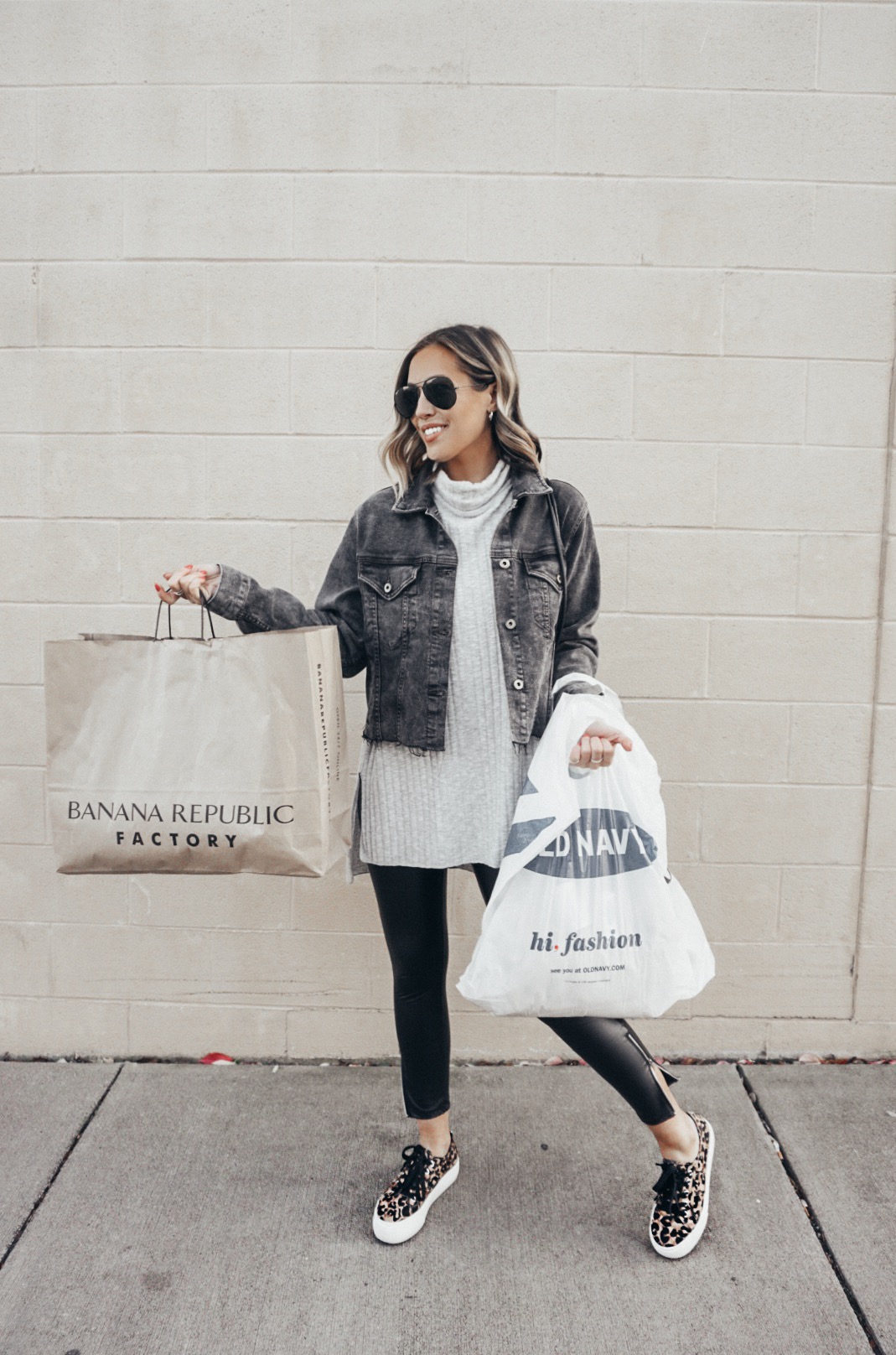 Can you even believe that it is November 5th already?! I feel like every year this happens, riiiight? But every year, I'm still surprised at how fast the months pass and seasons come and go. I must admit though, I am not mad about it.
I'm partnering with Grove City Premium Outlets to help you get ready for the holidays. Yep, I said it – the holidays! Like it or not, they're comin' in hot. And whether you're shopping for yourself or a loved one, they've got you covered with over 130 retailers and great steals and deals year round.
Between November 1st and November 17th, Grove City Premium Outlets is offering 25% off a single item at each participating retailer! If you're like me and want to get things done early to avoid the December hustle and bustle, this sale is for you. It's basically a one-stop-shop for everyone on your list.
TEXT GIFT235 TO THE NUMBER 74666 TO DOWNLOAD THE DIGITAL GUIDE FOR THIS SALE NOVEMBER 1-17 OR DOWNLOAD HERE
I visited the Grove City Premium Outlets just a few days ago to check out the sale. And if you follow me on Instagram stories, you probably saw much of what I'm going to include in my blog post today.
First stop…
BANANA REPUBLIC FACTORY STORE: Banana Republic has so many versatile, contemporary classic styles and accessories for both men and women so you can't definitely can't go wrong here. A matching hat/scarf/glove set would make the perfect gift for just about anyone and I noticed tons of great styles on the floor at reduced prices for the man in your life!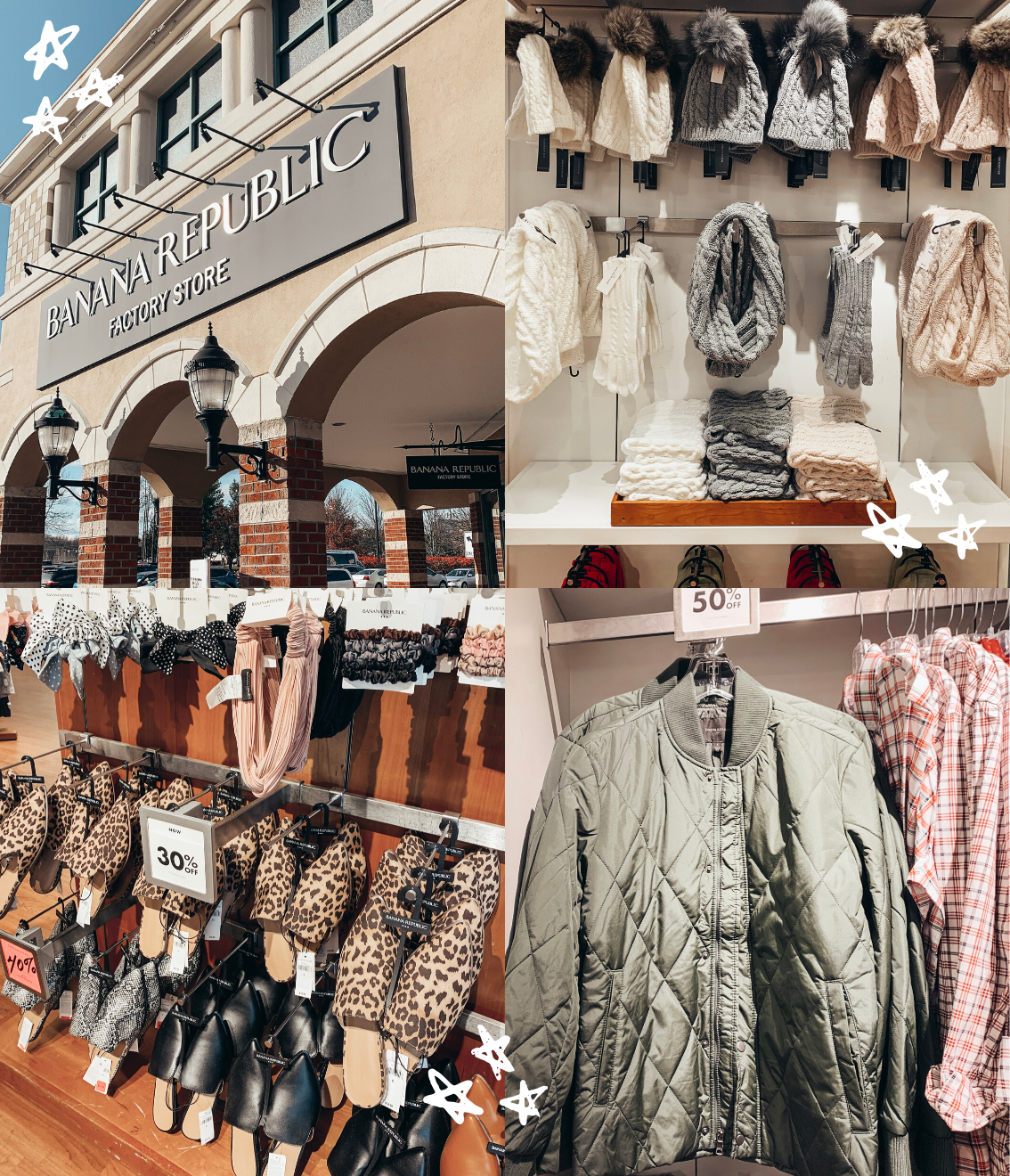 YANKEE CANDLE: Whether you're gifting to a friend, a co-worker, or are in a secret Santa exchange, who wouldn't love a holiday-scented candle? A play it safe kind of gift. Yankee Candle at Grove City Outlets has a 5 for $55 large jar candle sale so maybe you can even snag 1 or 2 to burn in your own home throughout the holidays!
OLD NAVY OUTLET: The Old Navy Outlet gave me all of the holiday feels. If you're a festive pajama kinda person, don't miss out on their 30% off sale. As you can see in the photo below, the options were practically endless. I know a lot of families hold the tradition of gifting new Christmas jammies every year, so this would definitely be the spot for options! I did a little gifting to myself here as well… I snagged a beige cardigan, a grey textured pullover, a camel colored beanie, and a scarf for under $60 total! Can't beat it.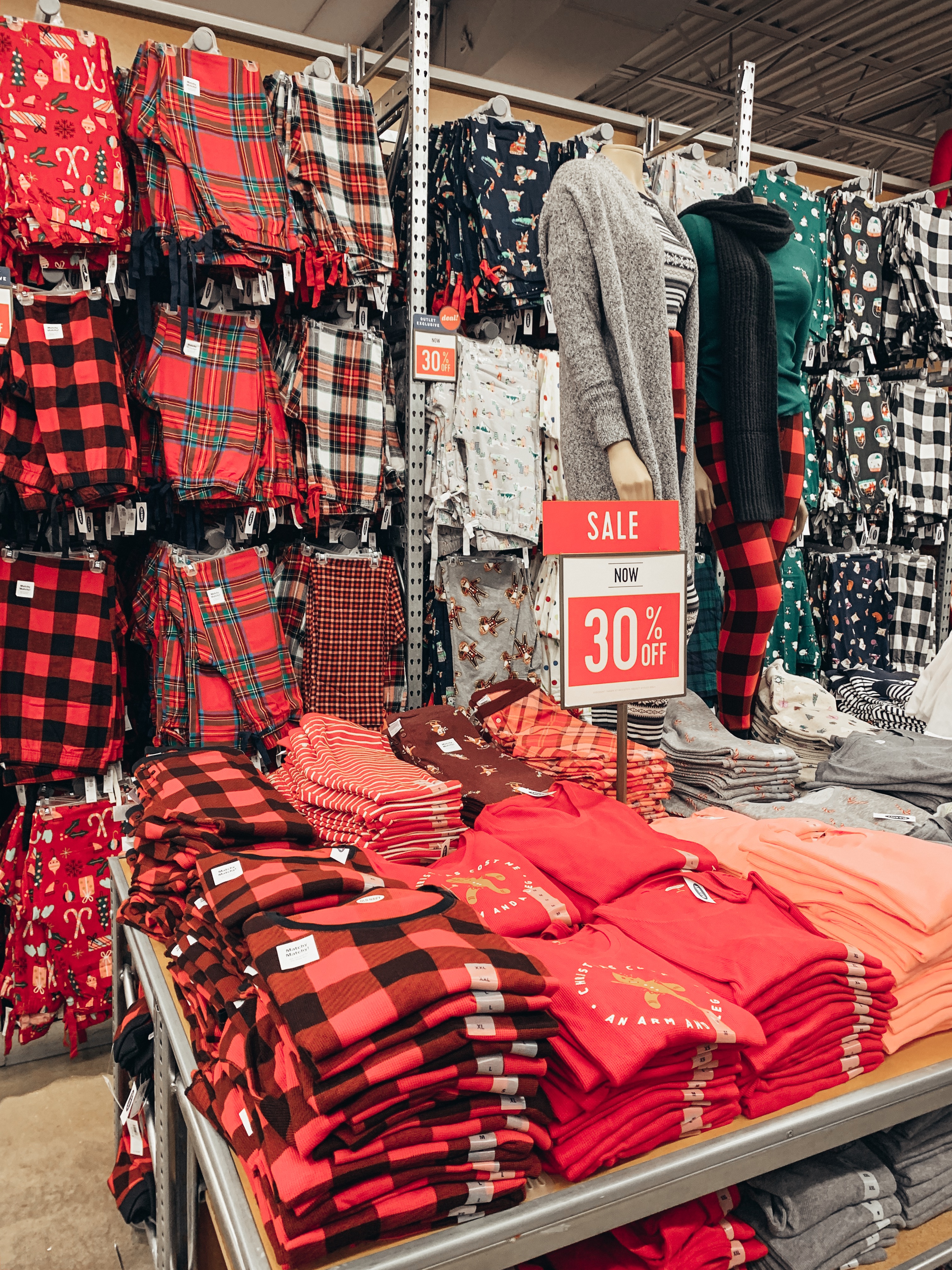 GAP FACTORY: I love GAP Factory for all of the basics. Everything there seems so cozy and practical. I'm all about layering so this is a great place to stock up on tees, tanks, leggings, and more. I spotted a super cute faux leather jacket and teddy hoodie while I was there. Great for the fashion lover (…or yourself? lol).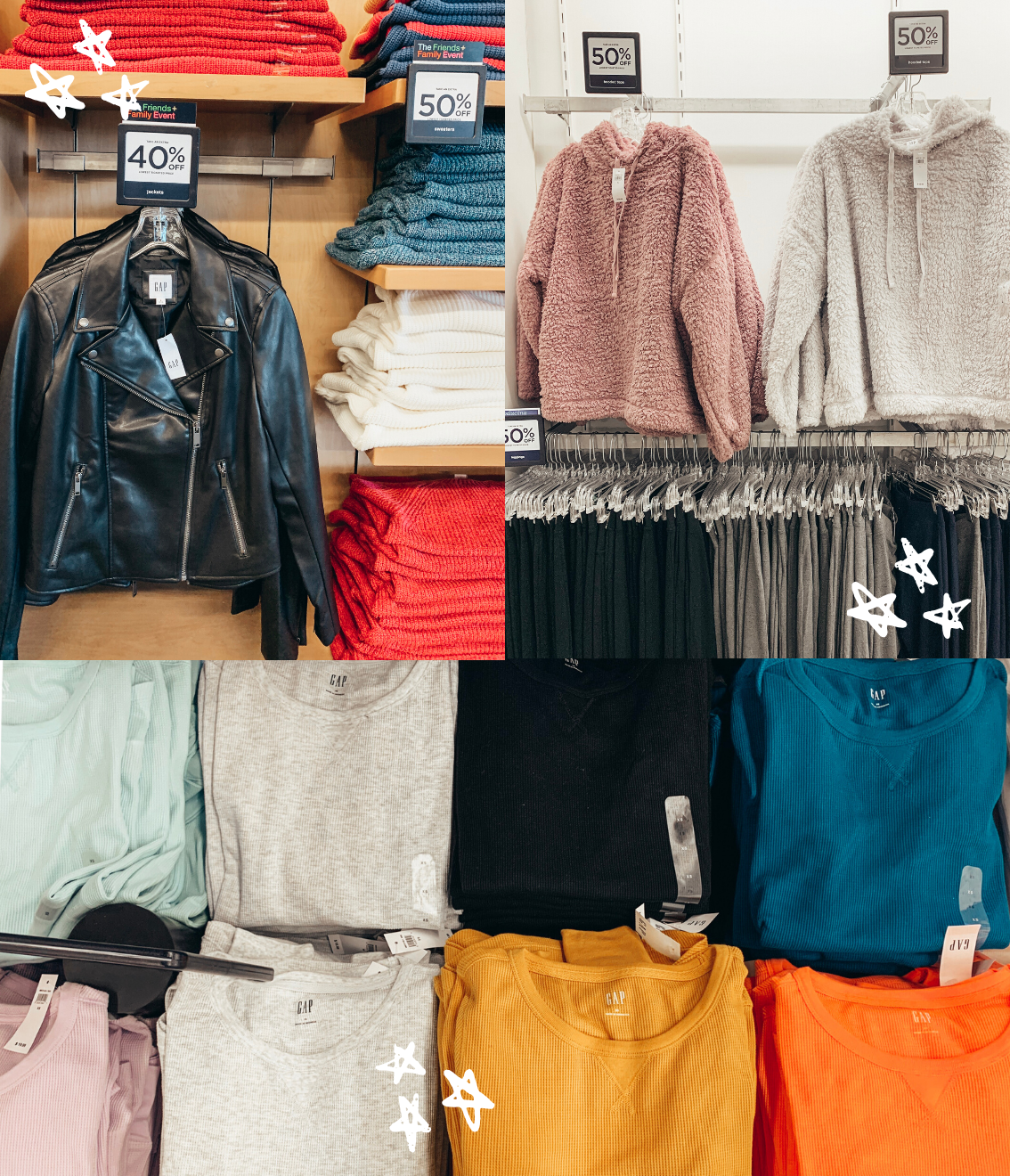 These were just 4 of the retailers that are participating in the sale but there are tons more like Calvin Klein, Carter's, Fossil, J.Crew Factory, Levi's Outlet Store, Michael Kors, The North Face Outlet, Under Armour, Tommy Hilfiger, and Vitamin World to name a few.
If you live close to the Grove City Premium Outlets, be sure to download the digital guide and save 25% off an item at MANY of the retailers now through November 17th.
Stay tuned for gift guides and whatnot on Balance and Chaos in the upcoming weeks!
Previous Post: Booties For Fall By Category
Other Posts: Custom Wine Labels For Birthdays, Anniversaries, Etc.