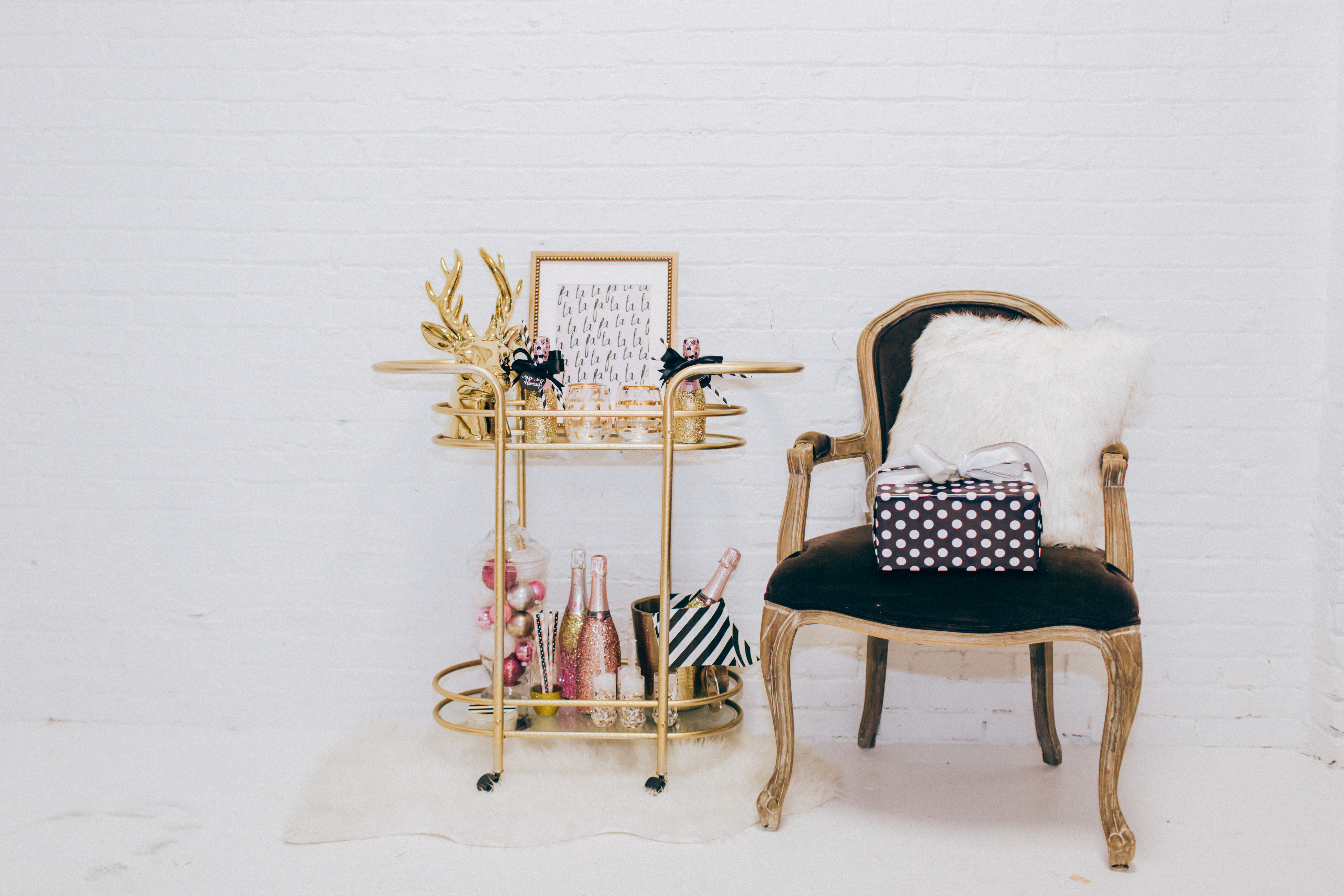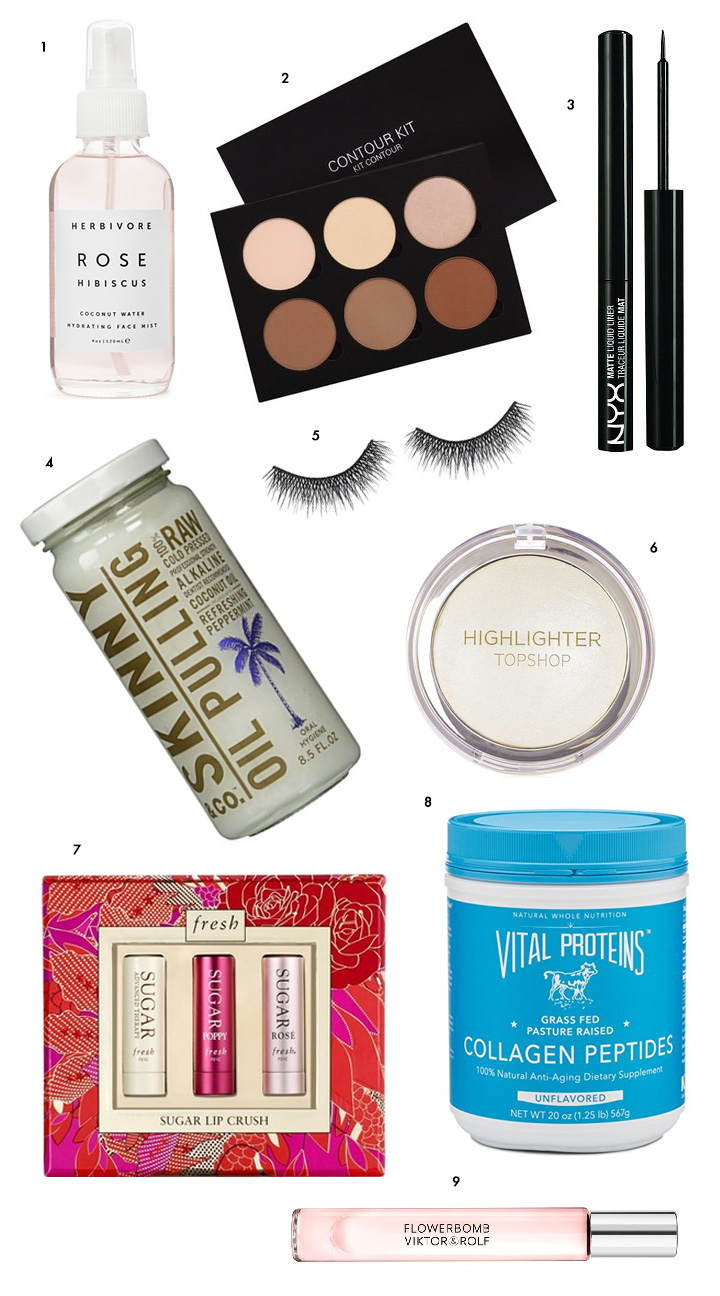 1. Rose Hibiscus Face Mist – this is a hydrating face mist that is meant to be applied after cleansing but before moisturizing. It tones, hydrates, and softens the skin. Rose is high in antioxidants and great for reducing inflammation and redness. AKA great for any skin care obsessor (like me!)
2. Contour Kit – a must-have beginner contour kit for the beauty lover (…and for those who don't have the time to smear white and brown lines all over your face like the YouTube pros!)
3. NYX Liquid Eyeliner – this eyeliner is matte and literally lasts all day. It's definitely my go-to drugstore liner!
4. Peppermint Coconut Oil – for oil pulling/whiter teeth! If you missed my post on oil pulling then you can check it out here!
5. Natural Volume Eyelashes – these are my favorite falsies and just $10 for a set of 3! The glue that comes with them WORKS too!
6. Stardust Highlighter – this is a limited edition silky highlighting powder that is so pretty for the holidays!
7. Sugar Lip Crush Set – even the packaging is adorable…
8. Collagen Peptides – I get so many questions about this product that I started using a few months ago. Read all about it and it's benefits in an old blog post here.
9. Flowerbomb Roller – this is my ex-signature scent but I still use it here and there. If you're wondering what I use now it's called Not A Perfume (yes, that's what it's called) but Flowerbomb is just as gorgeous smelling! This size is great for throwing it in your clutch/bag for a night out.