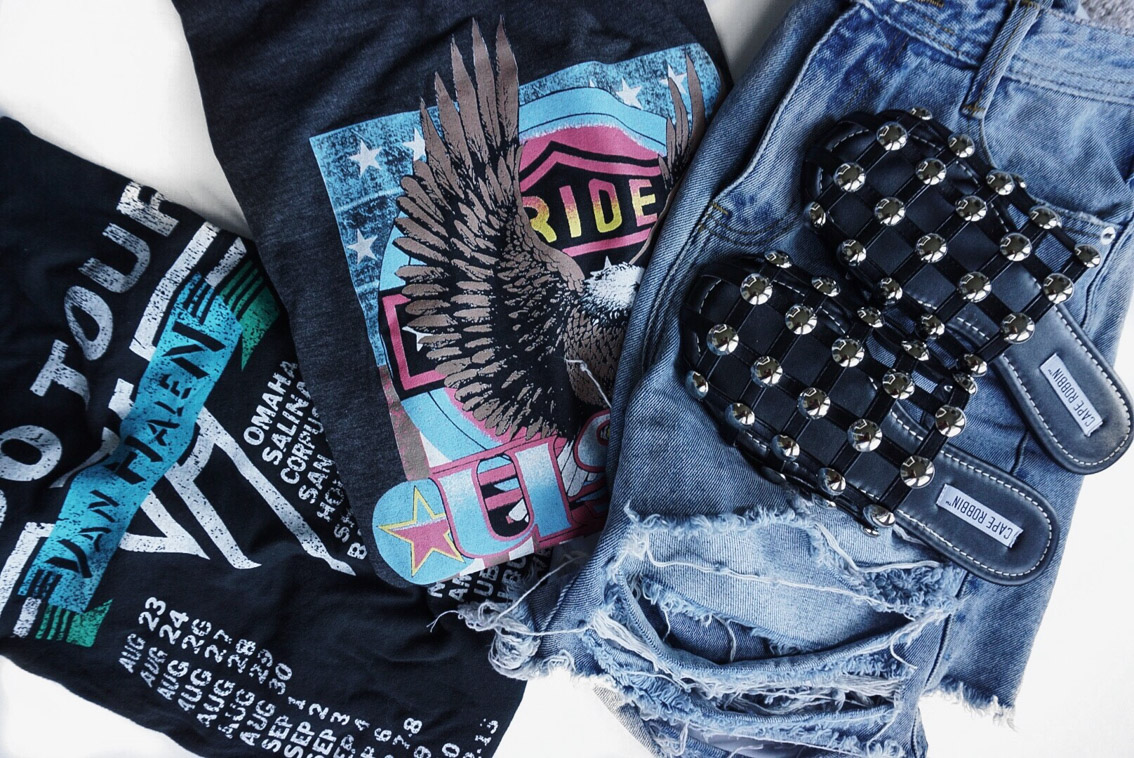 [ cage sandals | destroyed denim long shorts | graphic t-shirt dress ]
Graphic tees are tough. I mean, please raise your hand if you can't stand the ones that read "GOOD VIBES ONLY" or "CARPE DIEM" in bold lettering or something of that nature. I know you know what I'm talking about! I definitely am guilty of having stacks on stacks of these cheesy kinds of t-shirts when I was growing up. Anyway — to each their own but that just isn't my personal style. Basically what I'm saying is that if I'm going for the casual-cute-relaxed-tee-look, I don't really want people to stop to READ my chest. Get me?
When I see a good band tee in stores, I always snag it because they are so far and few. I rounded up a bunch of my favorite graphic tees below for you guys!
SHOP MY FAVORITE GRAPHIC & BAND TEES