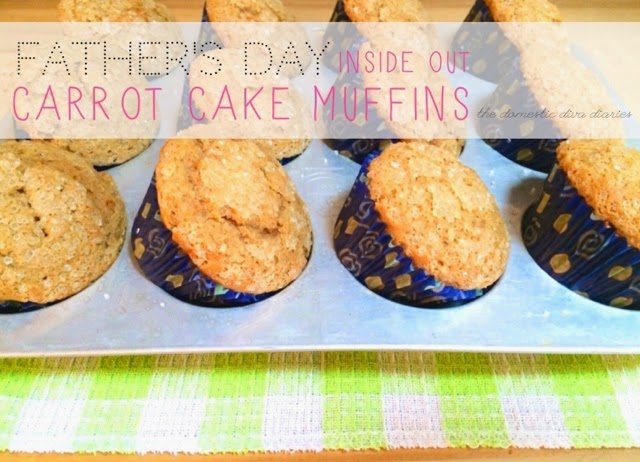 Last night the fam & I celebrated an early Father's Day for Big Ed because we aren't all able to make it on Sunday. My dad loooves carrot cake, so I made him these awesome inside-out carrot cake muffins with cream cheese filling that I've whipped up a few times before. They are a real hit at get-togethers.
If you like carrot cake… these are just that in but in cute single-serving sized muffies. Who wants to "share" dessert anyway?
Here's the recipe for you all to make for someone special, for no reason at all, or to indulge in all by yourself (judgement free zone)…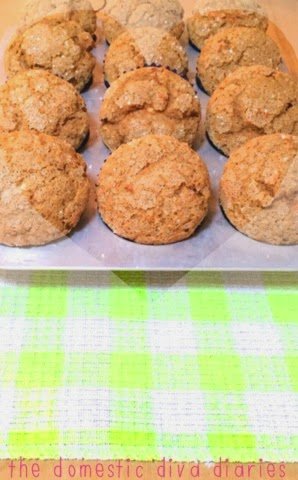 FOR THE MUFFIN BATTER—-
2 & 1/4 cups all purpose flour
3/4 cup white sugar
1/4 cup light brown sugar
1 & 1/2 teaspoons baking powder
3/4 teaspoons baking soda
2 teaspoons ground cinnamon
3/4 teaspoons ground ginger
3/4 teaspoons salt
2 large eggs
3/4 cups water
1/3 cup vegetable oil
1 cup grated carrots
FOR THE FILLING—-
1 package neufchatel cheese or cream cheese
1/4 cup white sugar
1 teaspoon vanilla extract
FOR THE TOPPING—-
1/8 cup chunky white decorating sugar
HOW TO:
>> Preheat oven to 400 (375 if using a dark muffin pan)
>> Pour dry ingredients in a large bowl (flour, white sugar, brown sugar, baking powder/soda, cinnamon, ginger, salt) then mix
>> In a separate bowl whisk eggs, water, & veg oil together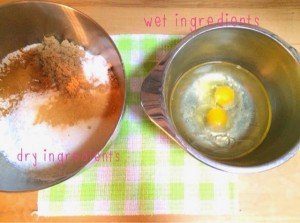 >> Pour wet ingreds into dry ingreds & stir to combine (do not overmix!)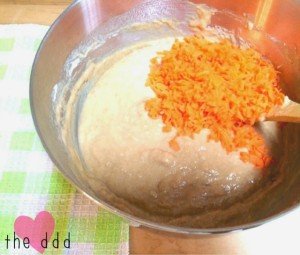 >> Fold in grated carrots
>> For the filling: microwave neufchatel/cream cheese in a bowl on 30% for 1 minute
>> Stir in the sugar & vanilla then set aside
>> Line muffin pan with 12 paper muffin cups (you may have enough batter for 14)
>> Drop just enough batter to cover the bottom of each cup (if the bottom layer is too thick, the filling will break through the top layer, resulting in an uglyyyy muffie)
>> Dollop a spoonful of filling in the center of your first layer of batter
>> Fill the rest of your muffin cups with the remainder of batter (this layer should be thicker than the 1st)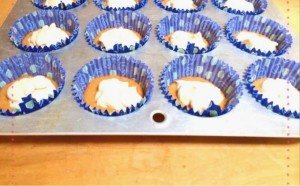 >> Sprinkle the tops of each muffin with a generous amount of chunky decorating sugar. This will give the top of the muffin a sugary-goodness finish.
>> Bake for 20 minutes
>> Serve warm or cold. I prefer room-temp. The cream cheese has a firmer, creamier texture after it sets.
ENJOY xxoo