wearing: EXPRESS COLORBLOCK SWEATER | ONE TEASPOON DENIM | EXPRESS POINTED TOE BOOTIES | FLAT TOP TORTOISE SUNGLASSES | TORTOISE EARRINGS | CROSSBODY (SIMILAR)
Heyloo.
Today is the dreariest Monday we've had in a while. Usually I'm excited for the start of my week but It's been quite a bust as far as productivity goes. I had plans to shoot a ton of content but the lighting was not permitting to say the least and my creative energy was just off a little. But that's okay! Tomorrow is a new day and this happens from time to time. Read more on Bloggers Block & 4 Tips to Shake It here!
I'm very much loving this colorblock sweater paired with edgy black details. I actually forgot to take the tortoise earrings OUT before shooting this look but I kinda like them with the flat top tortoise sunnies. What do you think? Overload or jusssst right?
MORE COLORBLOCK SWEATERS: 

Anyway – I'm revisiting the Q&A YouTube video I posted a week or so ago incase anyone missed it! These are the burning questions that I answer in the vid:
+ Where did you go to college and what was your major?
+ Cats or dogs?
+ What is one food you can not live without?
+ What are some of your pet peeves?
+ One piece of advice for someone starting a blog?
+ How tall are you?
+ Favorite places you've been?
+ Where do you see yourself in 5-10 years?
+ Do you Black Friday shop at stores or online?
+ How did you and your boyfriend meet?
+ How tall is your boyfriend?
+ What are some of the things that you do in your daily routine?
+ Favorite holiday tradition?
+ What is the most beneficial face treatment you've had done?
+ Favorite Netflix series at the moment?
+ Do you sleep barefoot or with socks?
+ How do you balance work and a social life?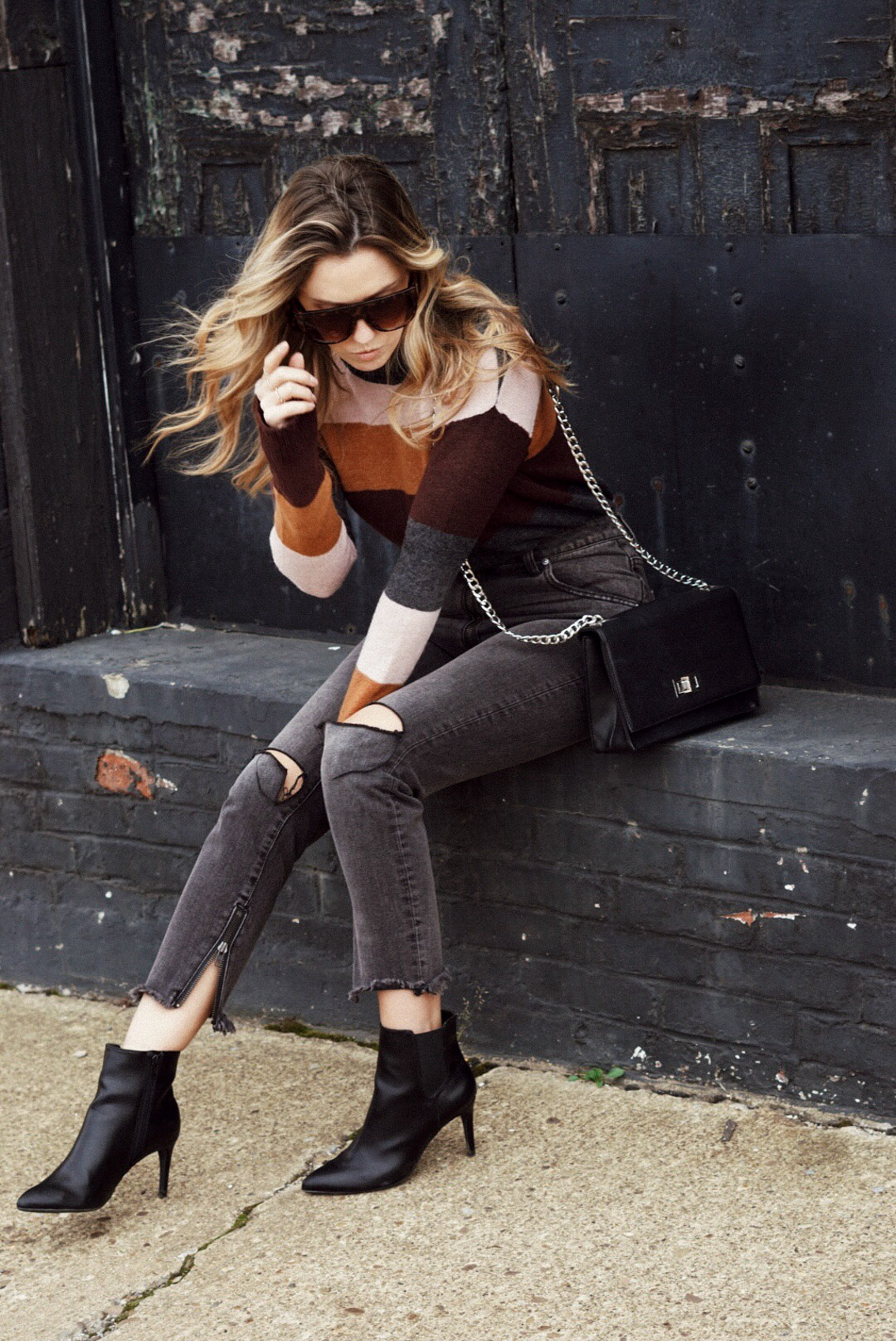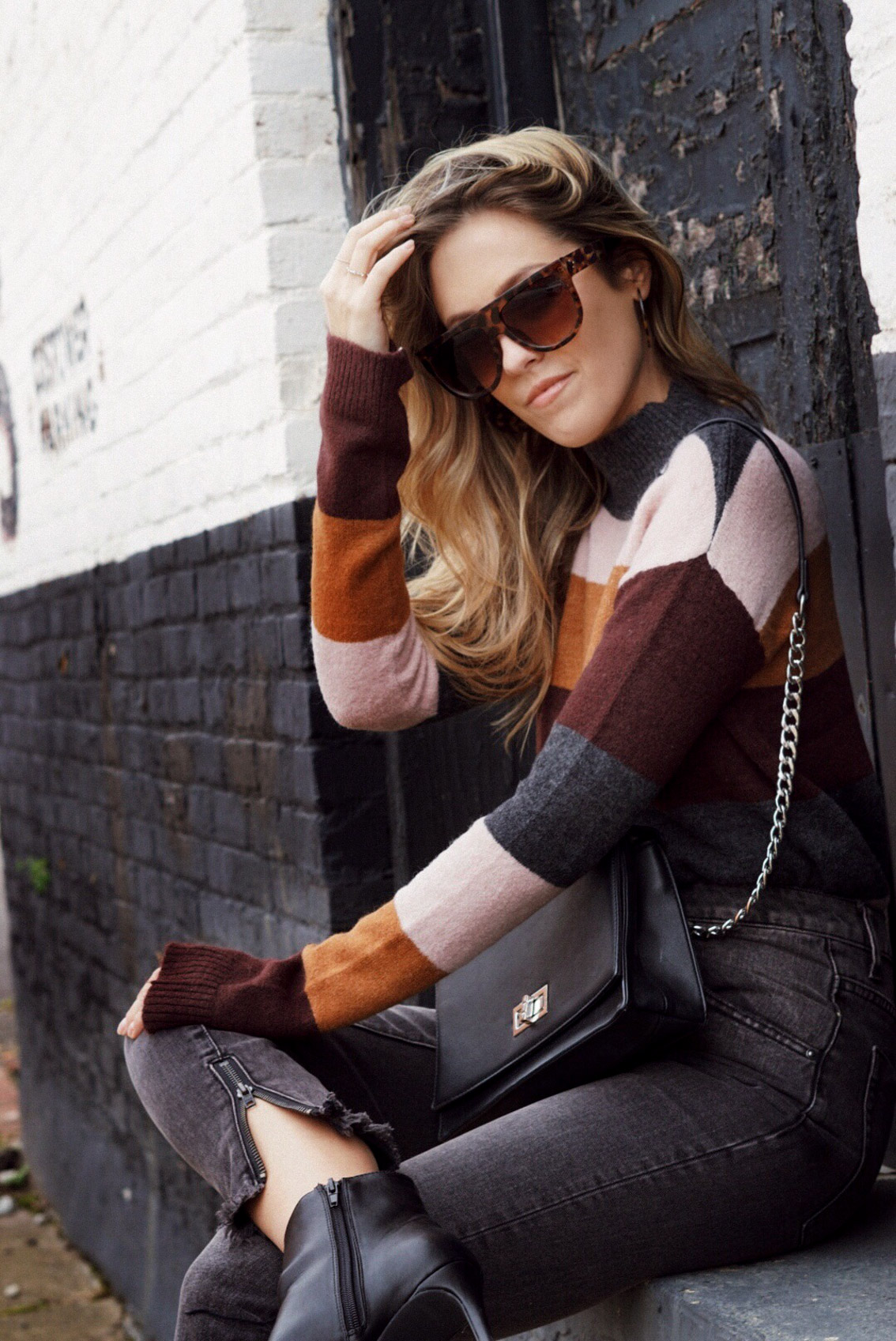 SHOP THE POST: