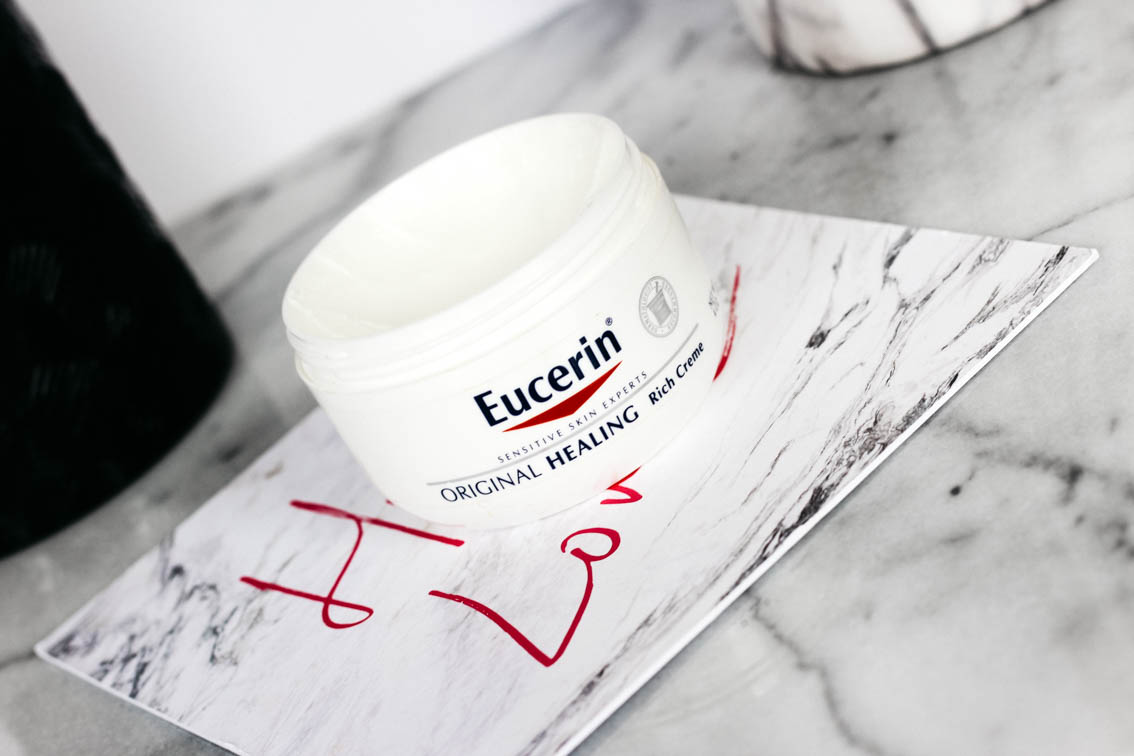 I'm here tonight to let you in on my little night time skin care secret.
**Drum roll…**
EUCERIN. Not just regular Eucerin that you can find in the pump bottle but RICH, THICK-@$$ Eucerin that comes in the screw-off tub.
Let me start with a quick disclaimer: of course what works for my skin may not work for yours. This stuff isn't meant to go on your face so if you break out easily, then maybe this isn't for you. I, for one, did not. And oh P.S. – this is NOT sponsored content. It's the real deal.
I started using Rich Creme Eucerin about a year ago and it's been quite the discovery. I found this to be especially true when I was vacationing in Mexico last April. Typically, I don't burn when I'm somewhere hot and tropical but peeling after the fact seems to be the pattern with my skin. I made sure to slab tons of Eucerin on my face, chest, and shoulders post beach-baking sessions and I never ended up peeling. After my realization that Eucerin is the bomb, I made it a habit to use it as my night cream. It's superrrrr thick so I don't suggest using it if you plan to apply makeup within 3 or so hours of putting it on your face. It really saved me in the harsh winter weather when the skin around my eyes usually tends to get pretty dry.
Oh and another plus factor – it's totally inexpensive. Night creams can cost you a ridiculous amount of money so it's definitely worth a shot.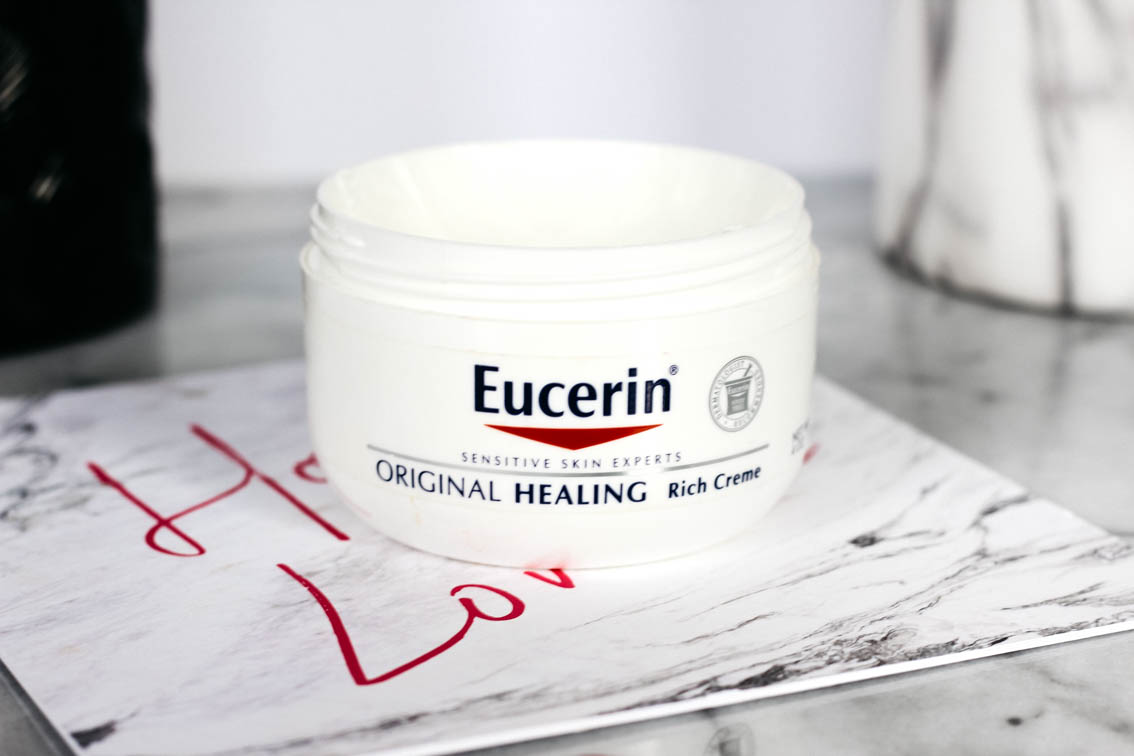 Shop it HERE.
Do you guys have any secret skin care products that you use? I got to talking about STRAWBERRY OIL at work the other day with one of our patients and I'm so interested. Fill me in if you know any of the details!
I'm headed to Boston on Friday to see the man so be sure to follow our adventures on Instagram!
Look out for a playlist later this week, too!