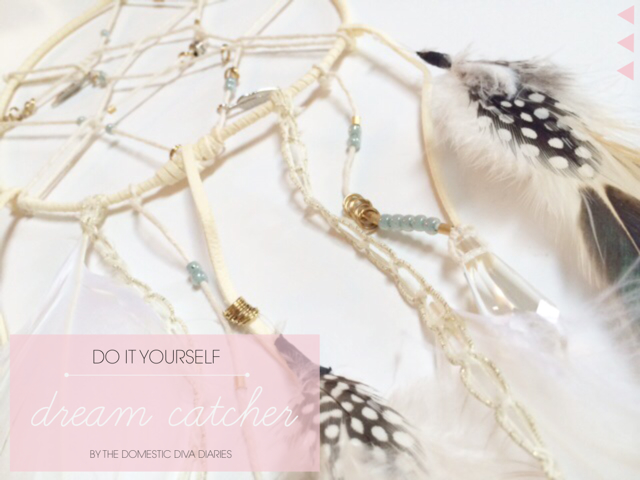 Hey chickadees :) I have a cute little DIY for you all to try.
The other afternoon I was pinning my little heart away & that's when I got the idea for a dream catcher. Dream catchers are said to catch all the bad dreams while letting all the good ones through.
So after spending seriously 2 hours in the craft store, (too many cute trinkets & too many ideas for future DIYs) I finally got to work. This craft does take a little while but the final product turned out hella-awesome.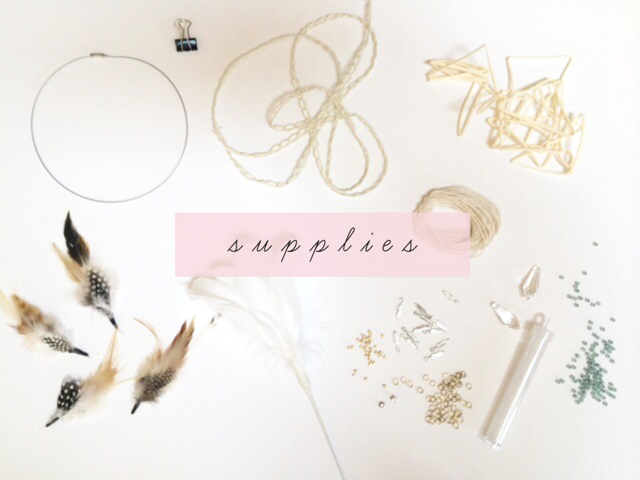 S U P P L I E S
+ hot glue gun
+ wire ring
+ close pin
+ suede string
+ hemp cord
+ decorative ribbon / string
+ feathers
+ beads / odds & ends / knick-knacks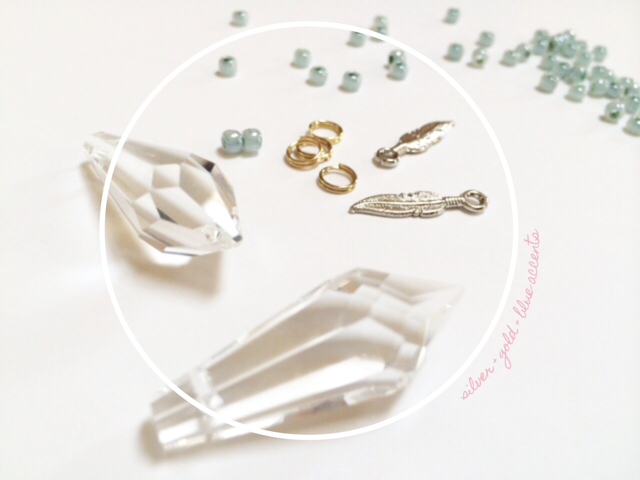 H O W  T O  D-I-Y
1.) grab your wire ring & suede string — start wrapping around the wire tightly & secure your first few wraps with a close pin.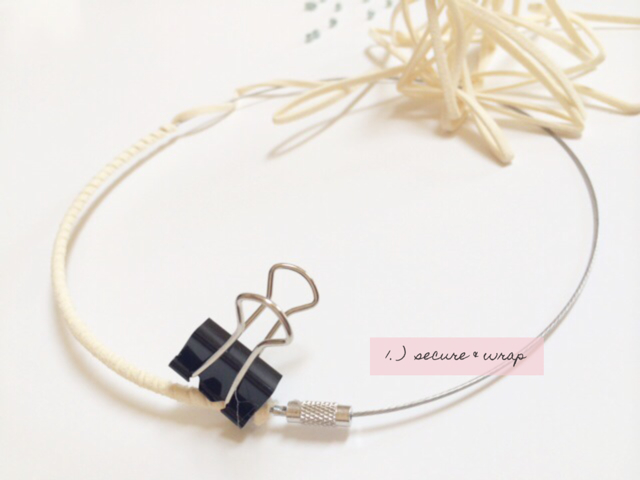 2.) once you reach ends, use your glue gun to secure them together.
3.) get your hemp cord & string your beads/odds & ends in an approximate order of how you think you want them. It is important to do this BEFORE you start webbing. You will separate the beads into sections as you are webbing your "catcher".
4.) now here's the tricky part — (I don't even think I did this the technically "correct" way, but I winged it & it worked- the tutorials were giving me a headache.). Make a diamond with your hemp by looping around the wire at each corner.
5.) secure the diamond's corners with hot glue if you need to then cut the excess hemp.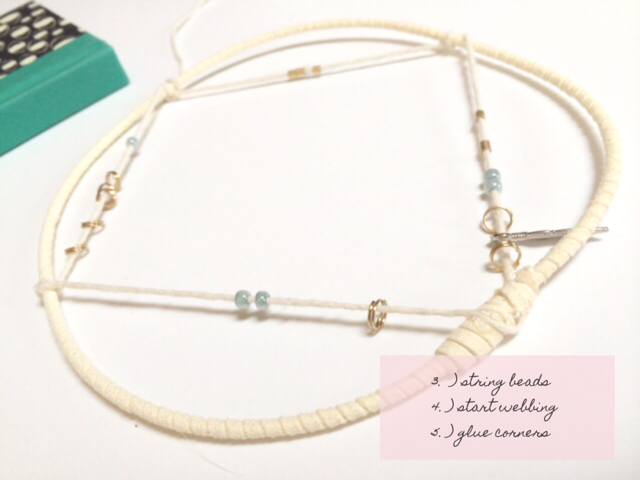 6.) string your beads on another strand of hemp & make another diamond within the diamond & repeat step 5 to secure. You can stray from the diamond pattern if you want- make it yours!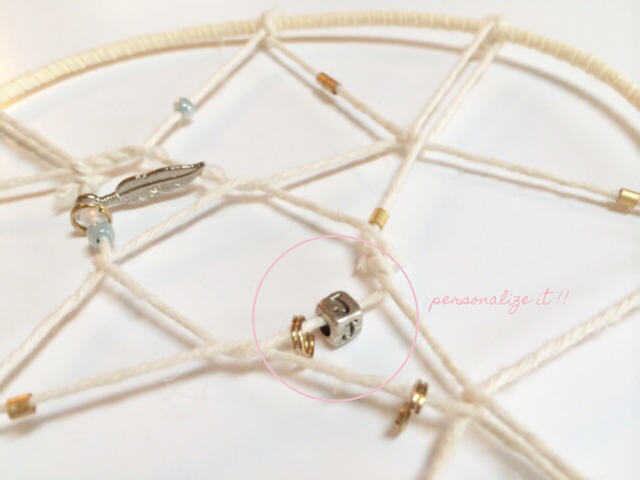 7.) glue gun or tie strings from the bottom of your dream catcher– add beads/feathers/decorative ribbon/etc. on the dangles.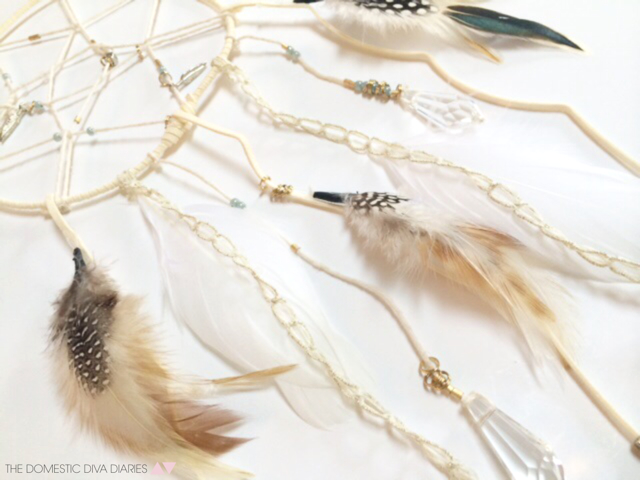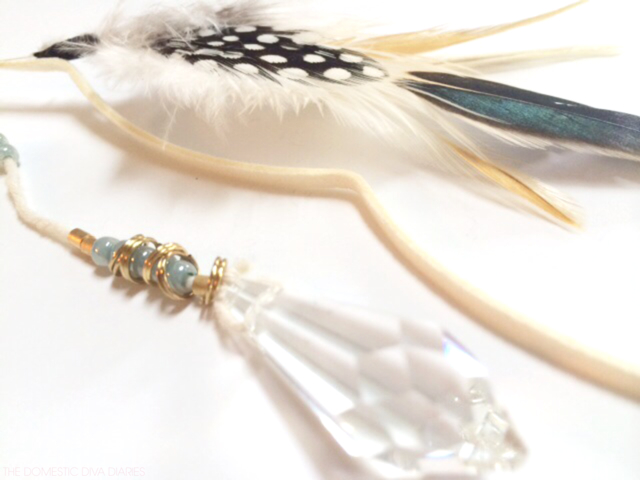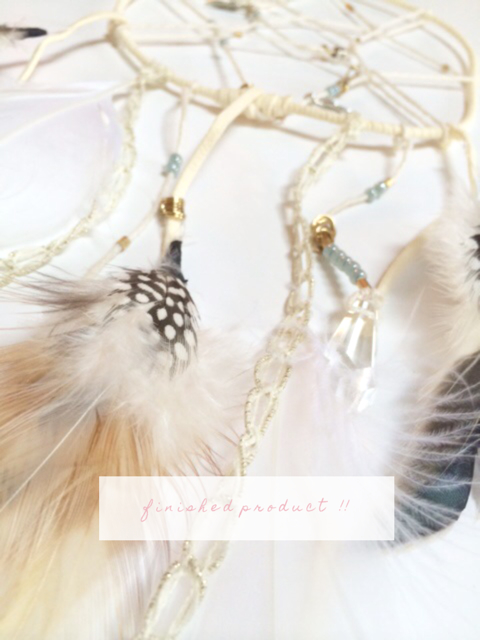 I hope this made sense to you guys- it was kind of tricky explaining the steps– but listen, if I can do it, so can you. Use your creativity and it will turn out perf.
Happy crafting. X