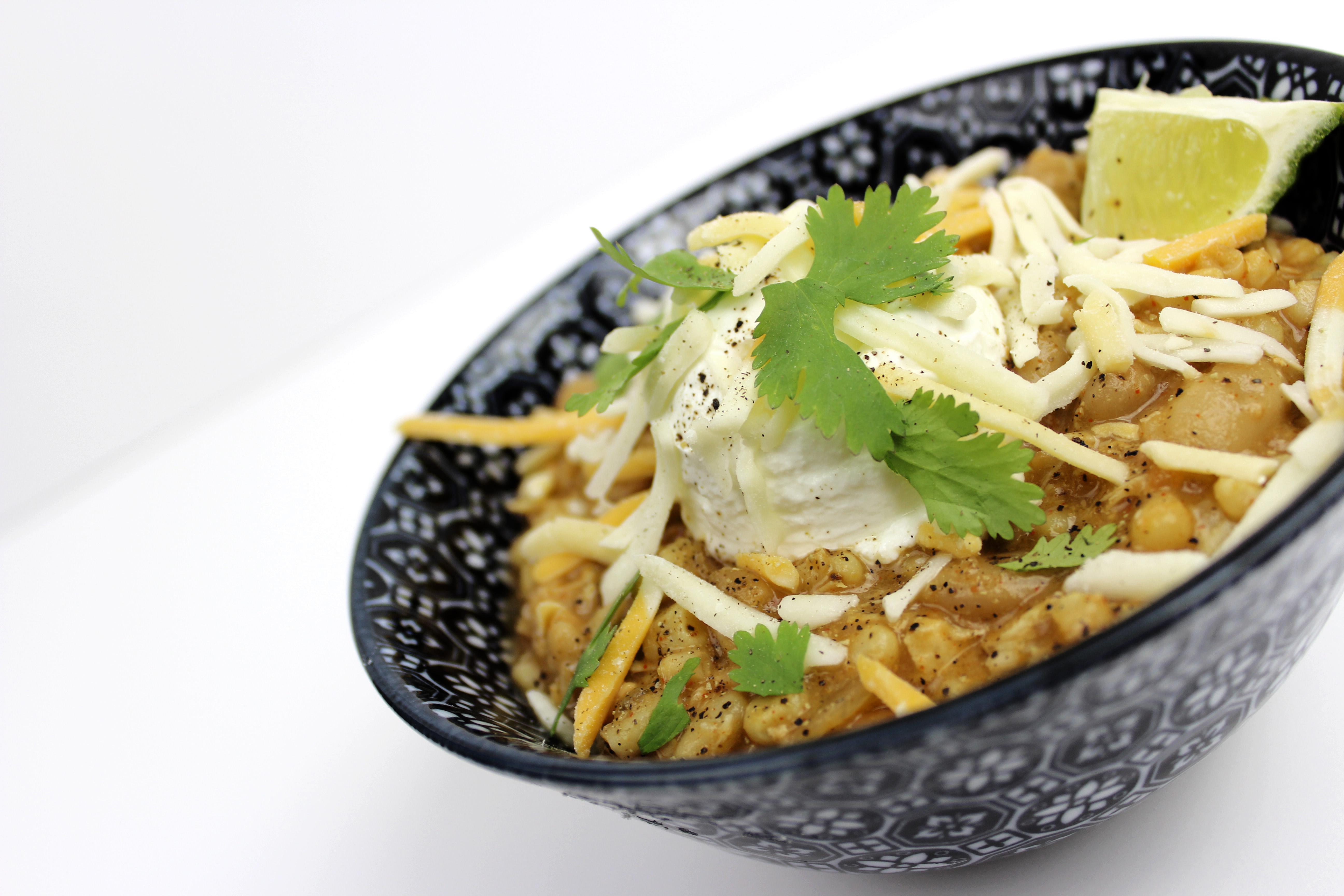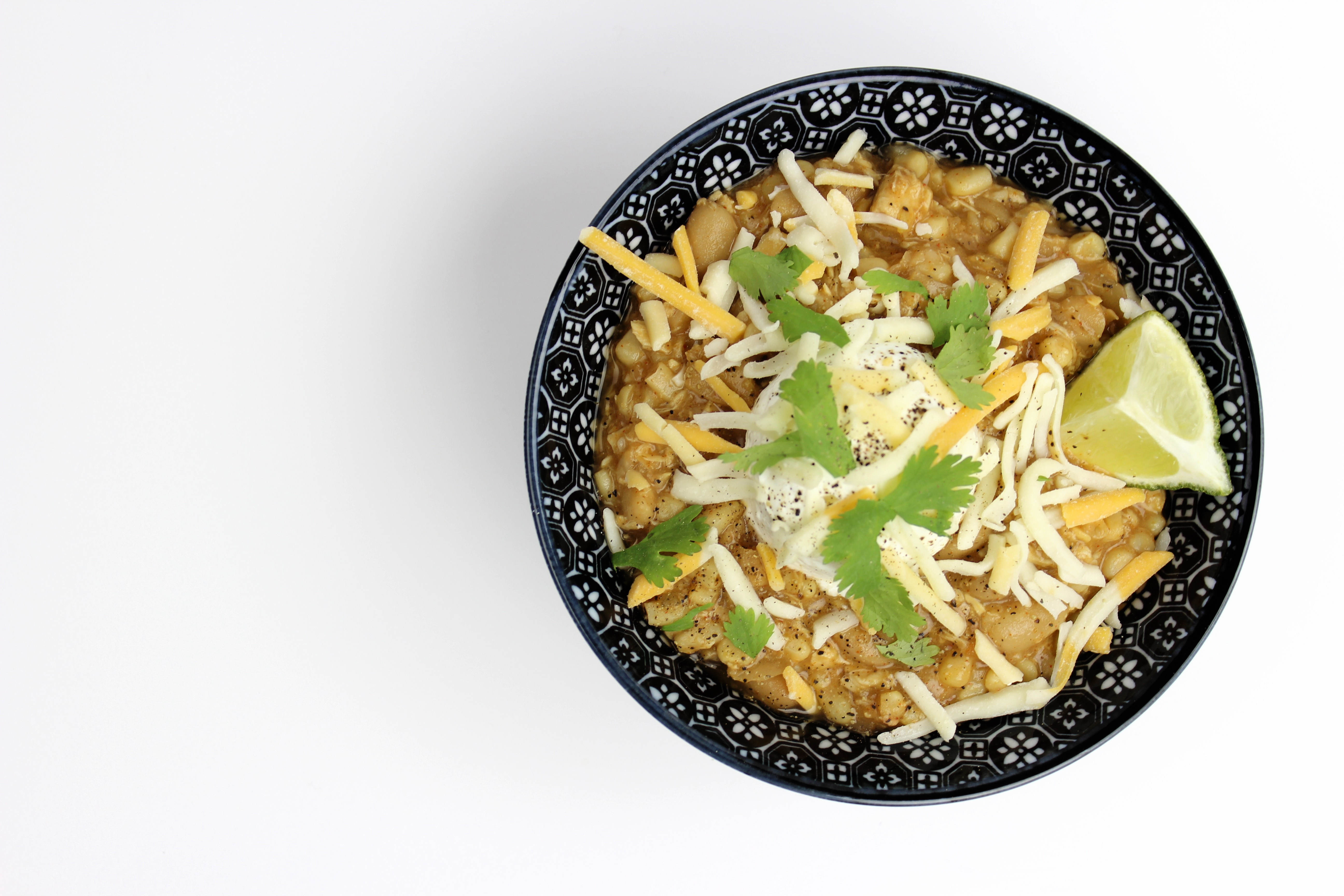 I've got a super easy crockpot recipe for you guys today! Pittsburgh had the crappiest weather this weekend so my sister and I cozied up Saturday morning and made this white chicken chili. Definitely hit the spot and it made a huge batch for the whole week. Enjoy!
X, j
INGREDIENTS
1 lb. uncooked chicken cut into 1 " pieces
1 15 oz. can reduced sodium cannellini beans (drained)
1 15 oz. can reduced sodium great northern beans (drained)
1 15 oz. can white corn
1 diced onion
2 chopped garlic cloves
1 package taco seasoning
1 4 oz. can diced green chilies
1 can cream of chicken soup
1 14 oz. can reduced sodium chicken broth
TOPPERS
sour cream
shredded cheese
squeezed lime juice
chopped cilantro
DIRECTIONS
Place  uncooked chicken pieces at the bottom of the crock pot
Add beans, corn, onion.
Mix  garlic, taco seasoning, chilies, and soups in a separate bowl then pour on top of the first 2 layers.
Cover & cook on low for 8 hours.
Spoon out the chicken and shred with a fork before serving.
Add your toppers (the lime MAKES IT!)