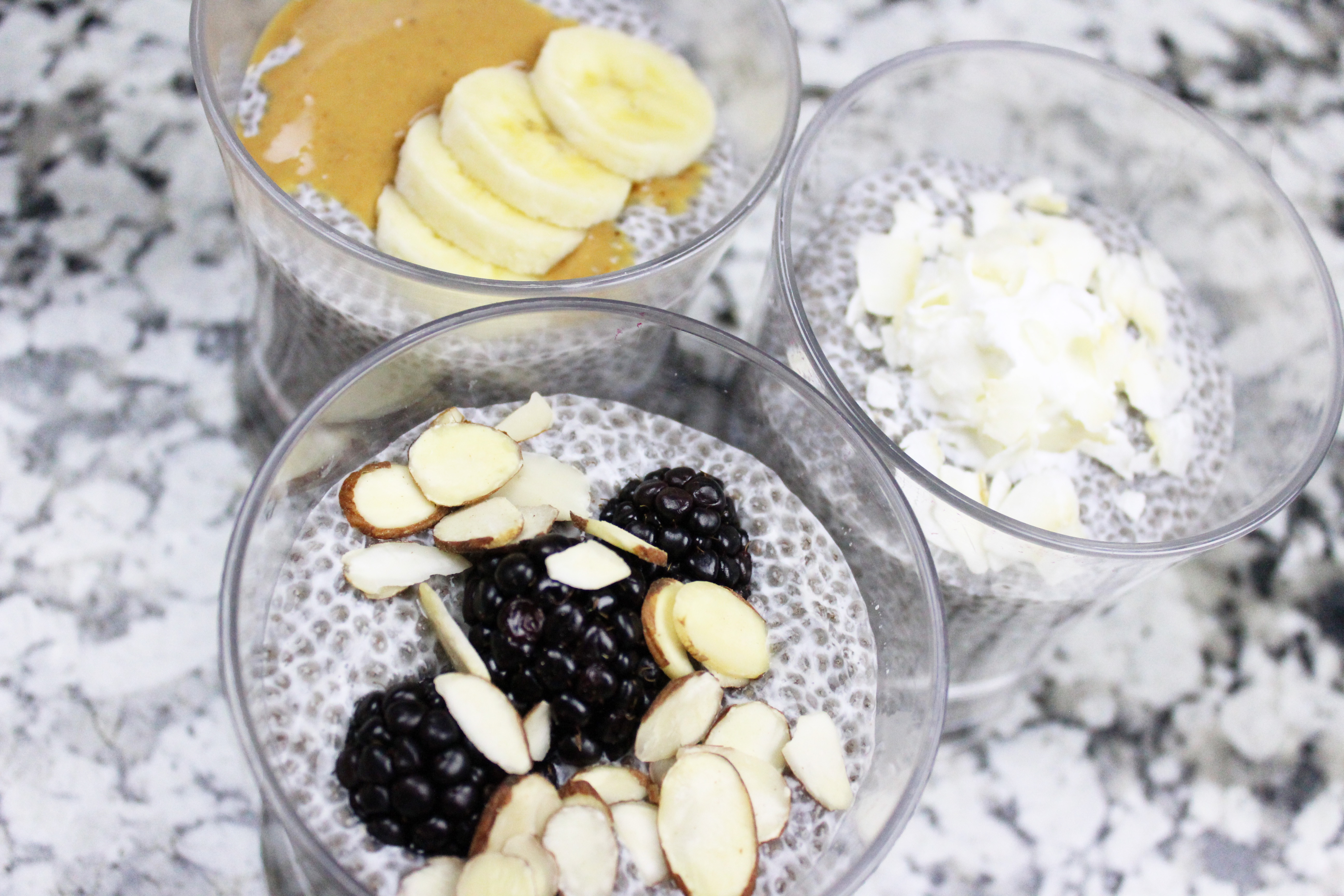 Ch-ch-chiaaaa!
I've been dabbling with chia seed pudding for a long time now (I posted a recipe wayyy back when B&C was formerly named "The Domestic Diva Diaries"… cringe) but it's been a while since I've made a big batch. A few reasons why I love adding chia to my foods/drinks/etc:
+ great source of fiber
+ tons of antioxidants
+ very low net carb count
+ 14% protein by weight (this is v. high compared to most plants)
+ the fiber absorbs water which makes you feel fuller
+ high in omega 3s
Chia seed pudding is super simple to make and I usually have the ingredients at hand to make a single serving or a larger amount for the week. I don't normally measure since you can't really screw up this recipe but if we're getting technical, just mix 1.5 cups of unsweetened almond milk with 1/4 cup chia seeds in a bowl and stir often for the first 30 minutes. It takes about 2-3 hours for the consistency to gelatinize but I like it best the next day when the seeds are pretty soft.
I made these cute parfaits 3 different ways…
1. peanut butter banana
2. berry almond
3. coconut cream