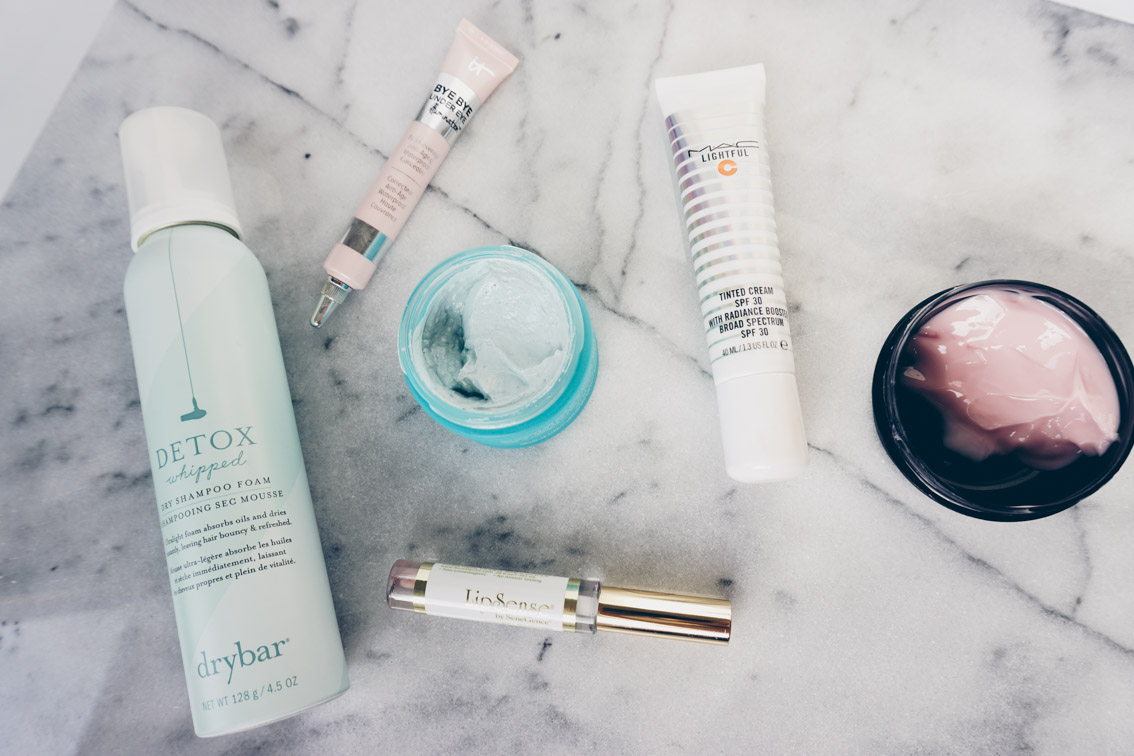 I have some major new beauty crushes this month that I've got to share with you guys! All of them are new to my beauty routine but I'll definitely be re-purchasing them all!
1. DRYBAR WHIPPED DRY SHAMPOO FOAM
This stuff is literal MAGIC in a can. If you think regular dry shampoo is good, think again! The foam doesn't leave any grit or residue in your hair and it definitely doesn't leave you looking like a grandma with white roots. Oh and it smells so ridiculous — think: amber, coconut, and vanilla! Yum. Even my boyfriend complimented the scent…Maybe he'll stop making fun of me for not washing my hair for 5+ days.
2. TULA EXFOLIATING TREATMENT MASK
More skincare recommendations for you guys! TULA's line of products are made with probiotics and different superfoods… cool, huh? The probiotics apparently protect the skin from "bad" bacteria and help to balance the skin. This particular exfoliating mask has something called bentonite clay which helps to pull out impurities. It also has turmeric root, vitamin E, and Camellia seed oil which are good for inflammation and anti-aging.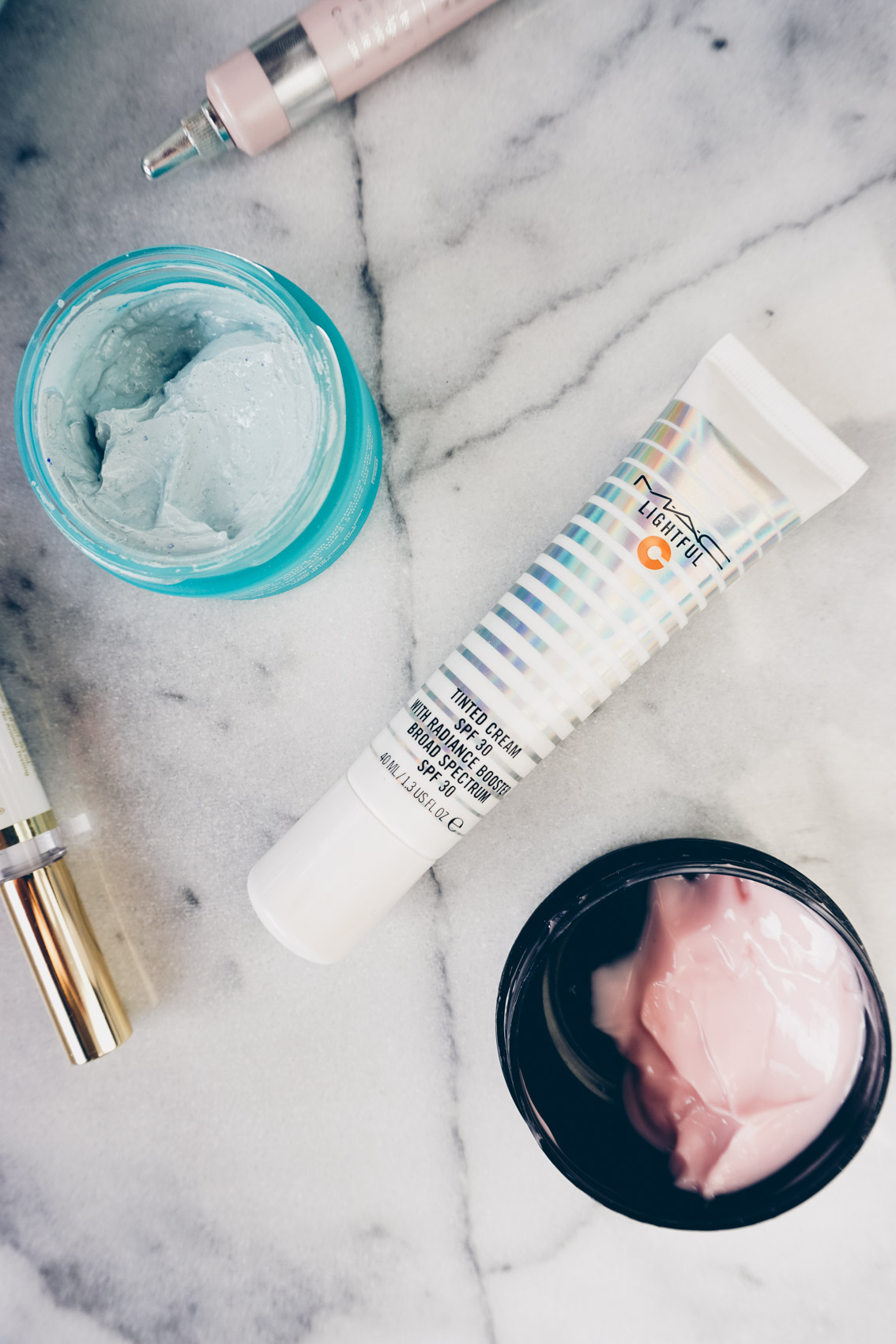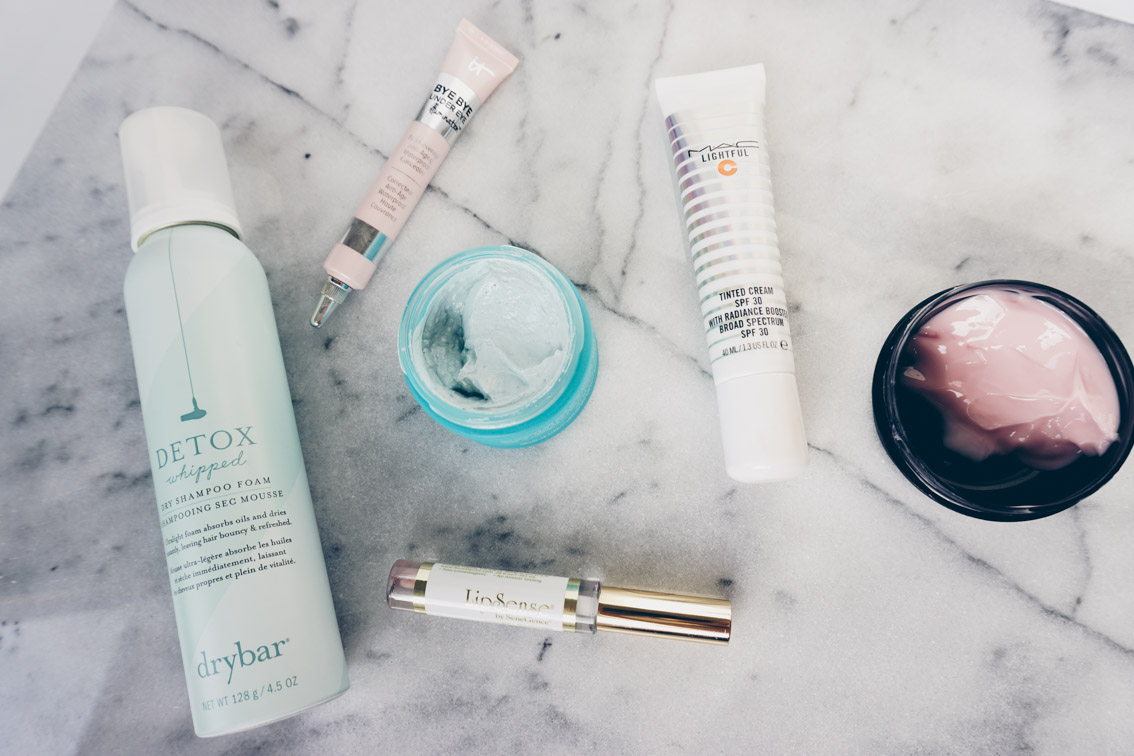 Before finding this product, I had used MAC Face & Body for years. I wanted a little more coverage than what that had to offer so I made the change to the tinted cream. And I love it! It's not cakey or greasy and it has SPF 30!
4. LIPSENSE
Alright, guys…Lipsense is legit! If you haven't heard or read about it yet, Lipsense is a long-lasting liquid lipstick that is waterproof, kiss proof, and smear proof. And IT REALLY IS. If you missed my Instagram video of me applying it for the first time, you can watch that here. I have the colors Pink Champagne (which is a day-time pink) and Bella (which is just a little darker) for reference. My cousin, Amanda, is a distributer and has insider details with tons of pictures and customer testimonials on her Facebook group. Be sure to follow it to get your hands on some Lipsense!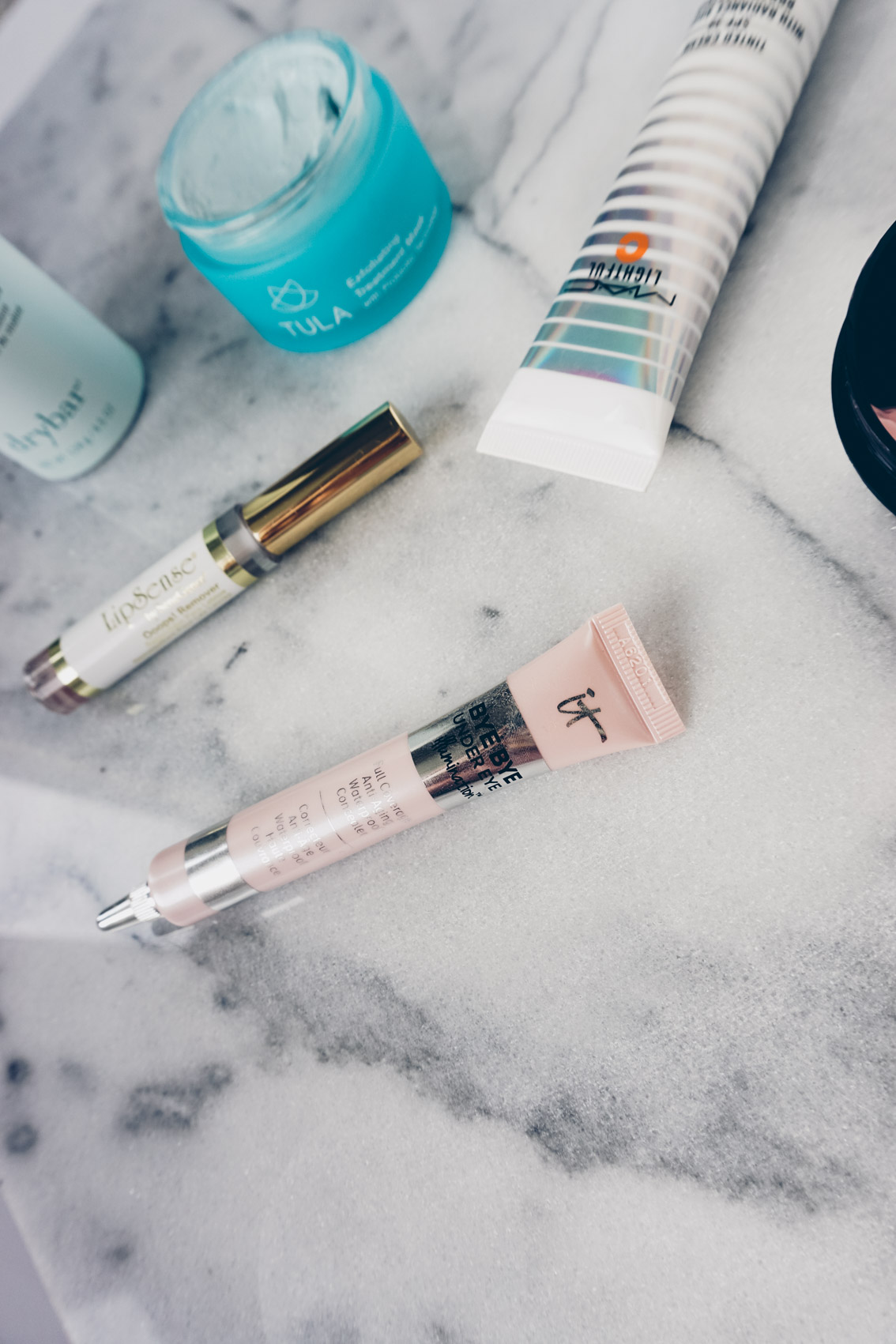 5. LUSH COSMETICS BODY CONDITIONER
I love to use Lush's body conditioner all over but especially on my neck and chest area. It gives my neck and chest a healthy, silky, moisturized glow beneath my foundation. Plus the
6. IT COSMETICS BYE BYE UNDER EYE ILLUMINATION CONCELER
I can thank you guys for this beauty find! I reached out to my Instagram followers a few weeks ago for recommendations on under eye concealers and tons of you got back to me with Bye Bye Under Eye by It Cosmetics. And I am such a fan now, too! I didn't know if I'd like the illumination or not but it's perfect. It covers my dark circles better than any other product that I've tried and it highlights without looking like a raccoon. WILL buy again!