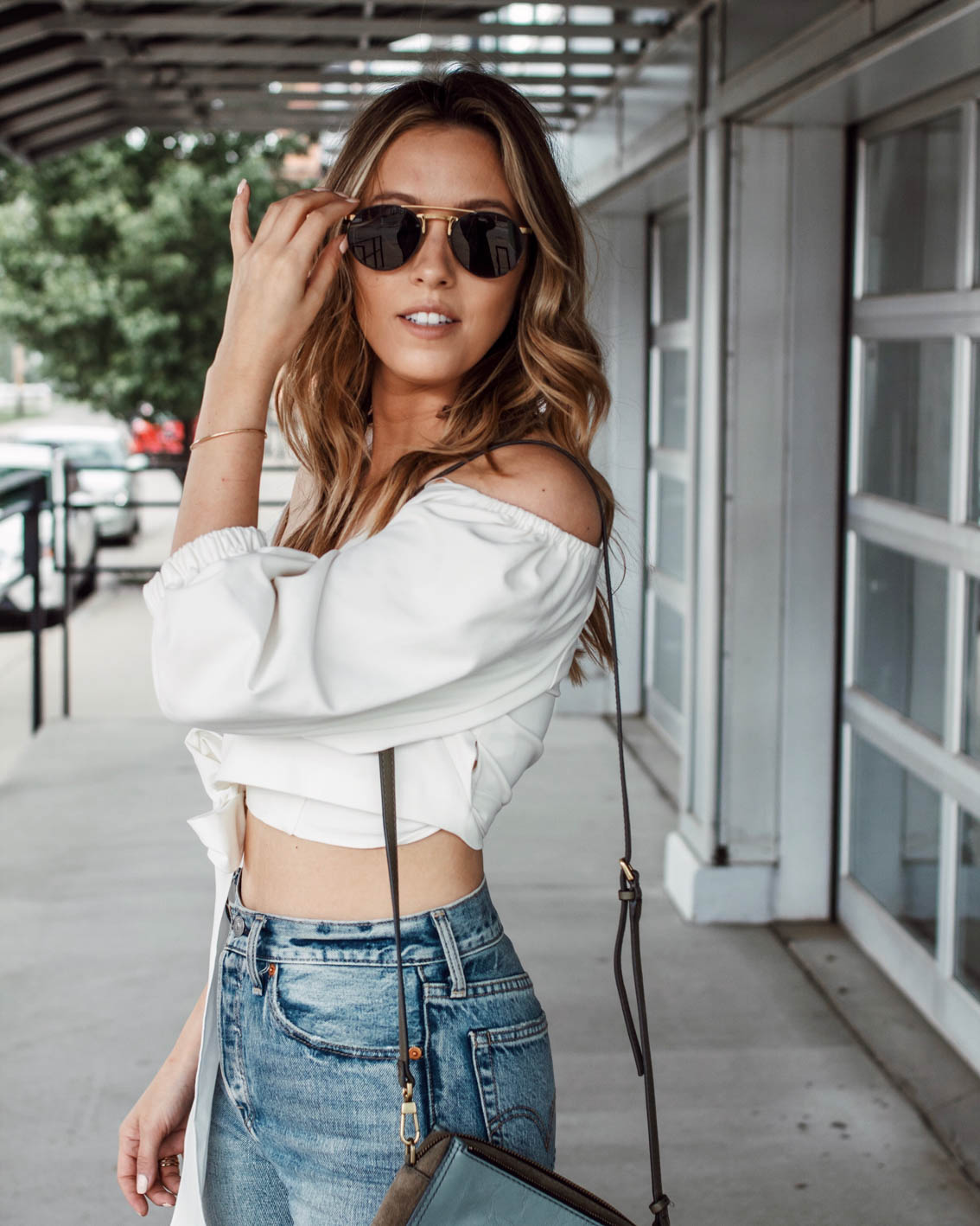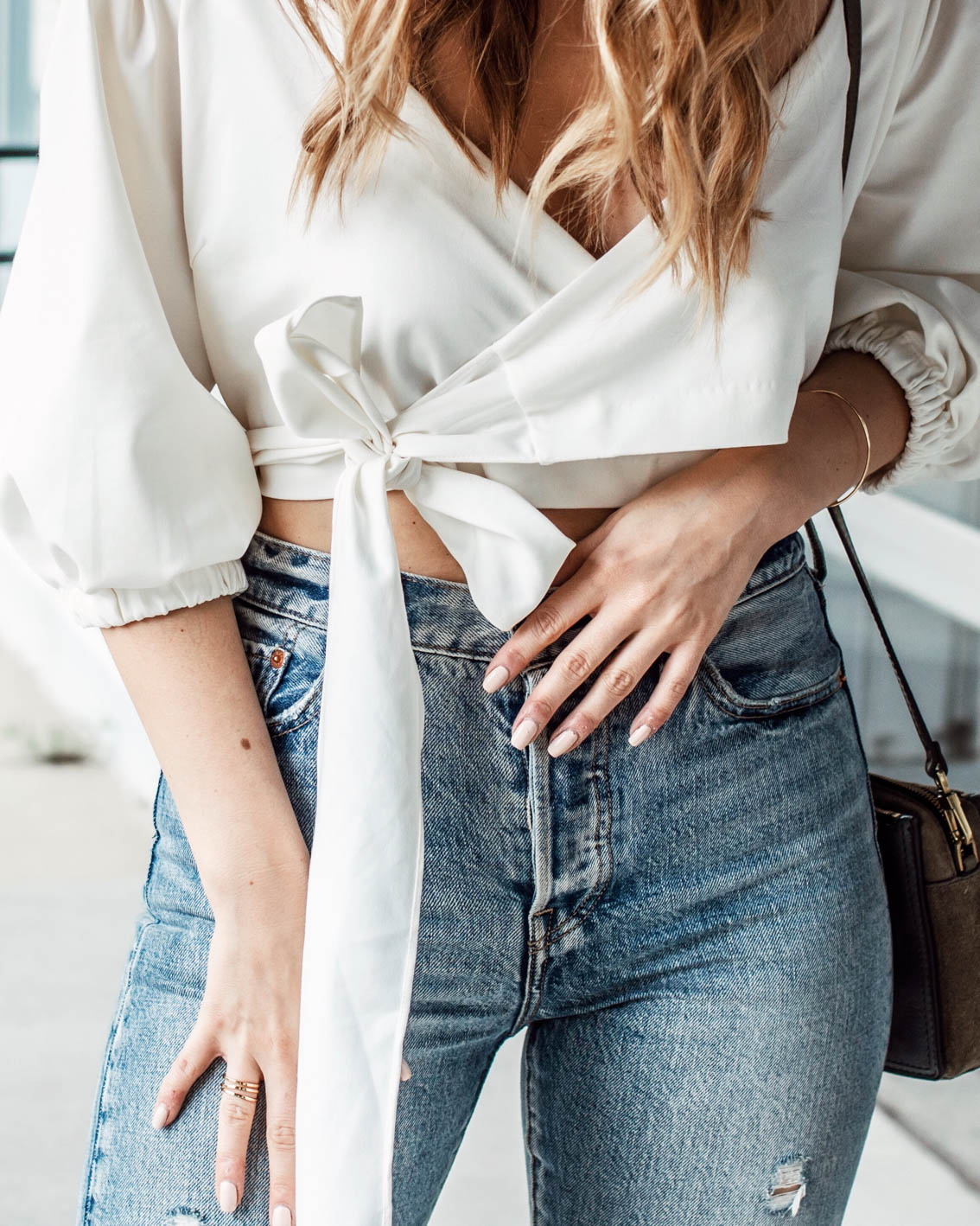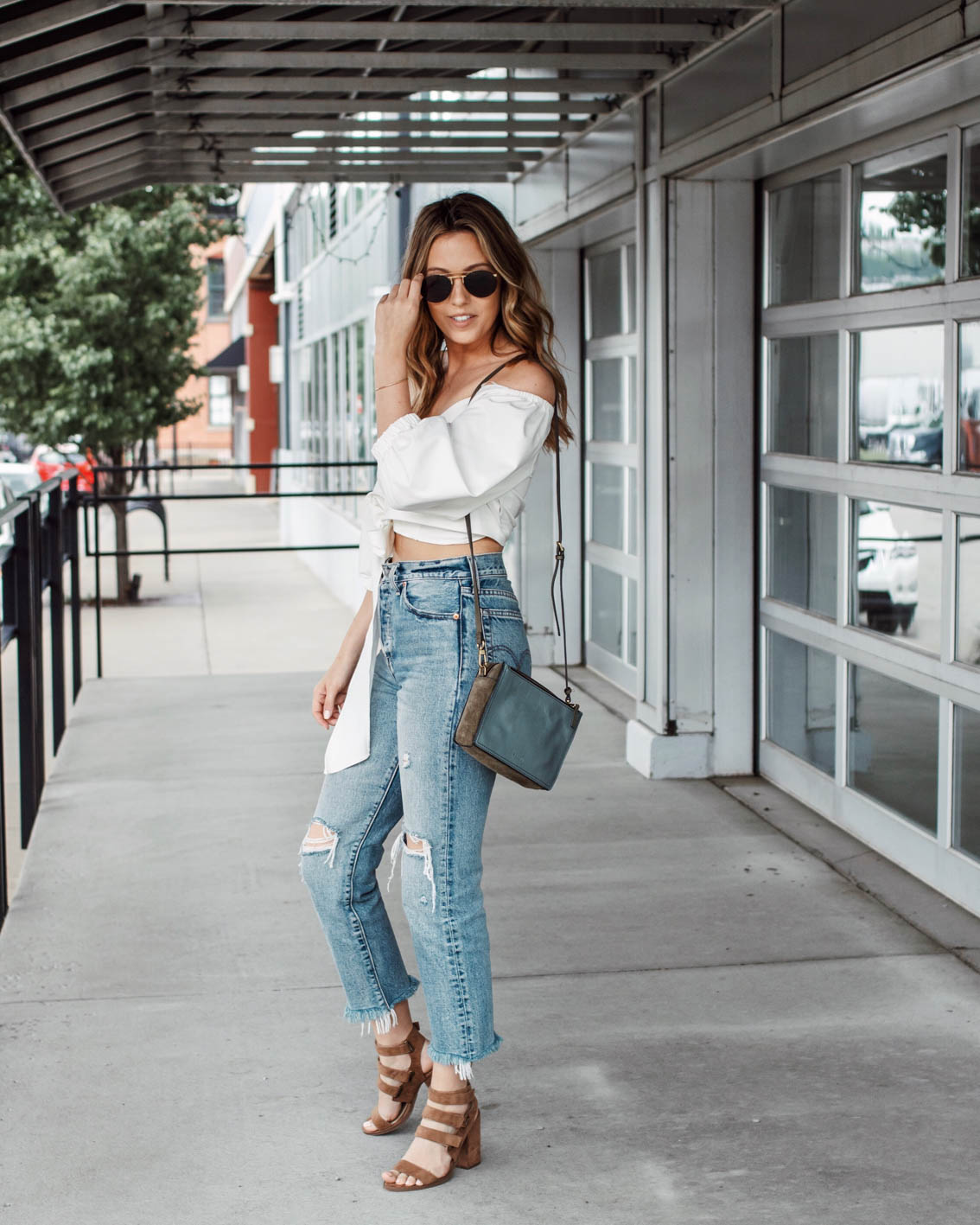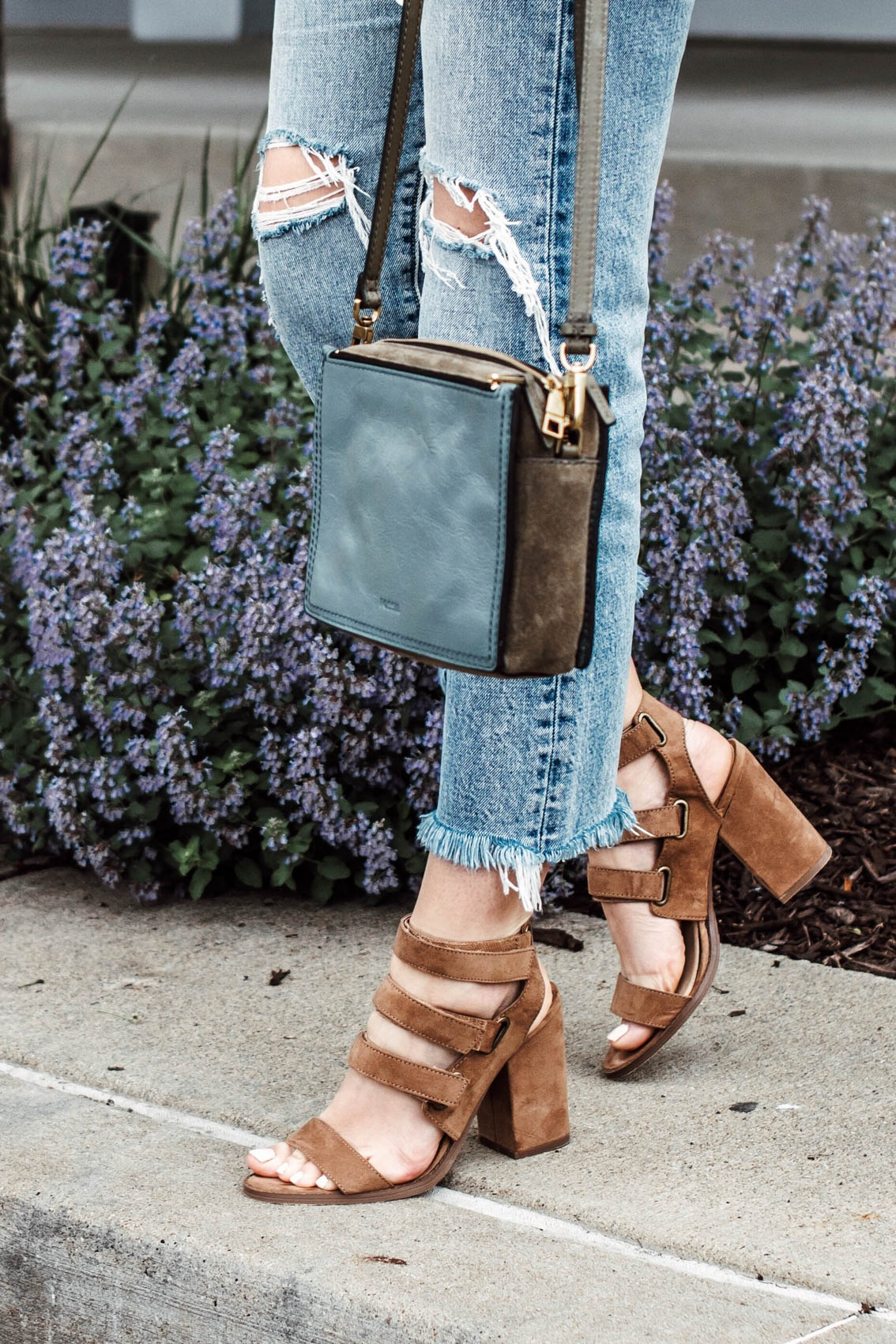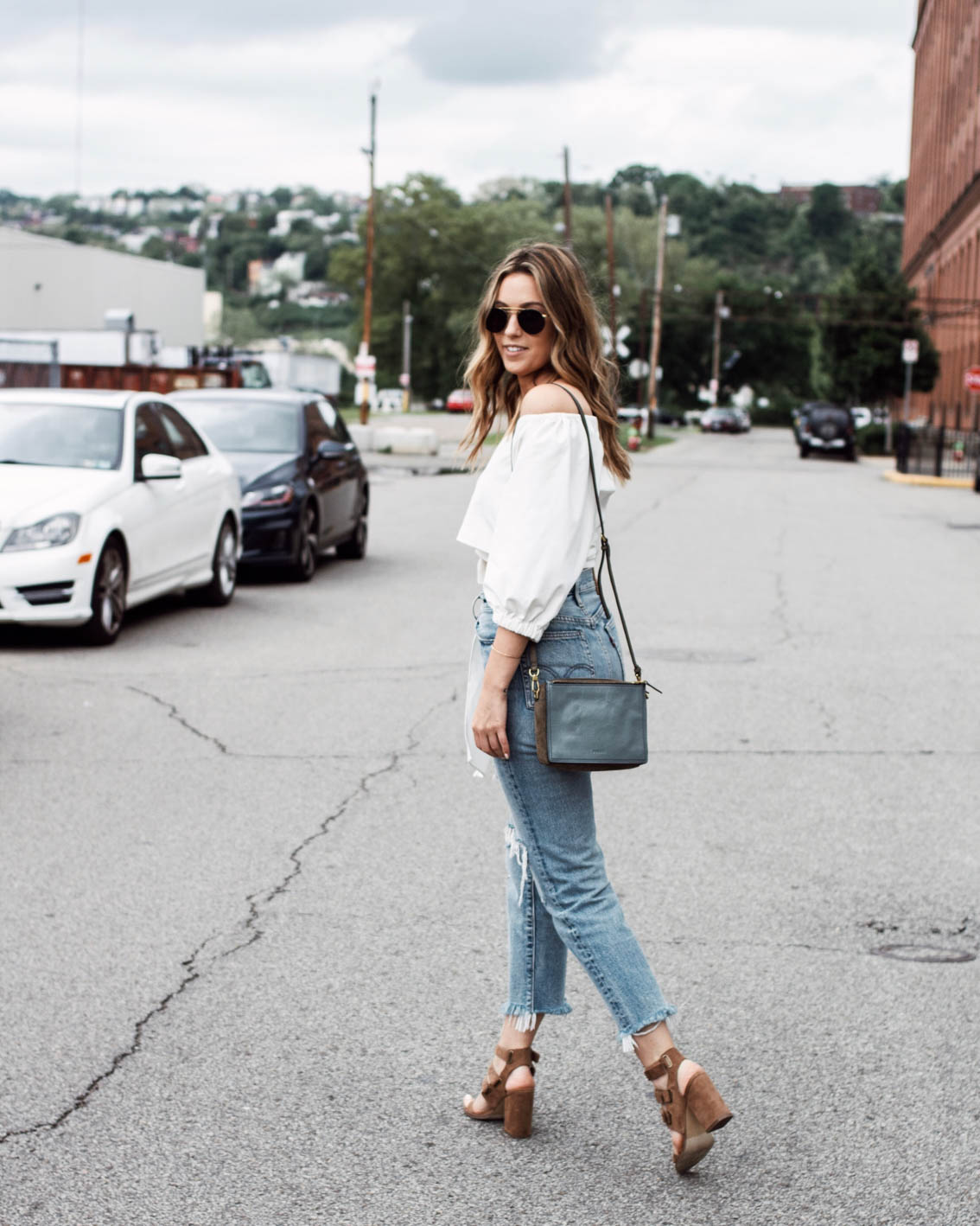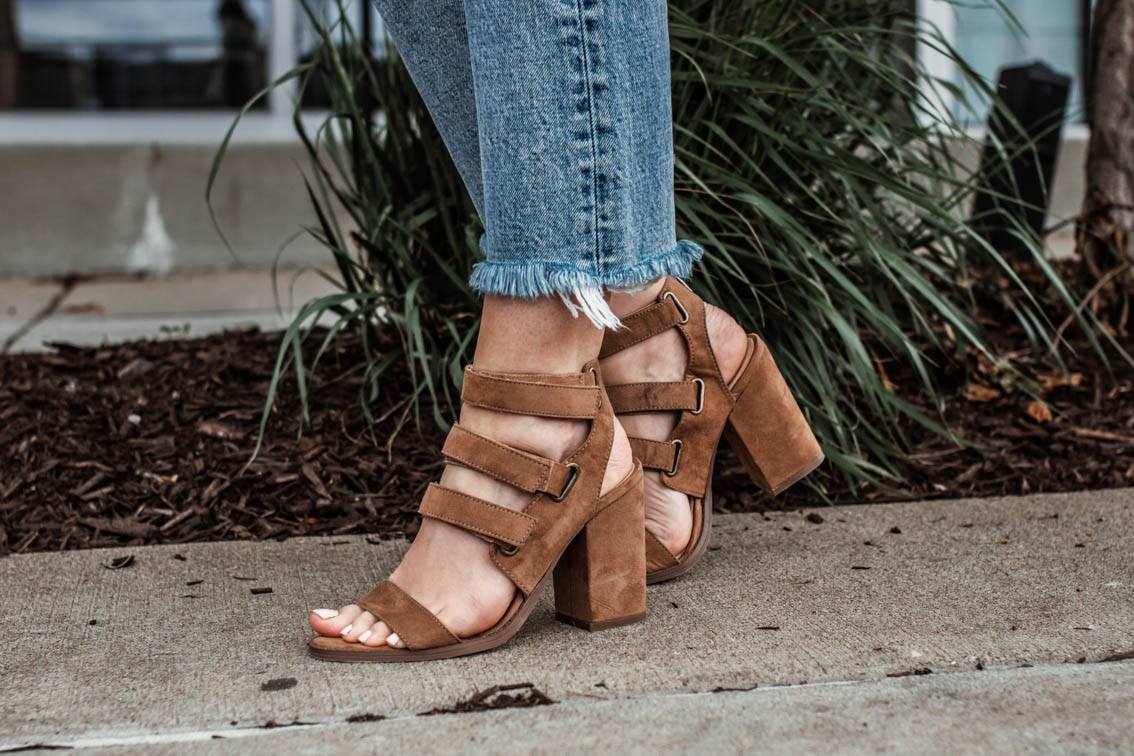 FINDERS KEEPERS WRAP TOP | LEVI'S WEDGIE FIT DENIM | STRAPPY BLOCK HEELS | SUNGLASSES | FOSSIL CAMPBELL CROSSBODY | FOSSIL OPEN CUFF
Hello, hello.
I'm back from Mexico, functioning on snail time, with little to no motivation and a huge to-do list. Maybe I'll get back into the groove of things by next week?
It looks as though the off the shoulder trend is sticking around to see another season. While I have sort of shied away from straight-across off the shoulder styles, I do love so many things about this particular bardot crop top. The plunging v-neck, puffed sleeves, and wrap closure all make for the perfect date night, happy hour, or hot summer night look.
I also must tell you, I have been wearing these Wedgie Fit Levi's (yes, that's what the style is called) as well as the 501 fit TO DEATH. My Levi's definitely trump all other denim brands in my closet right now. I highly recommend you get yourself a pair.
P.S. If you plan to order, size up in the Wedgie fit (pictured) but the 501s were true to size for me.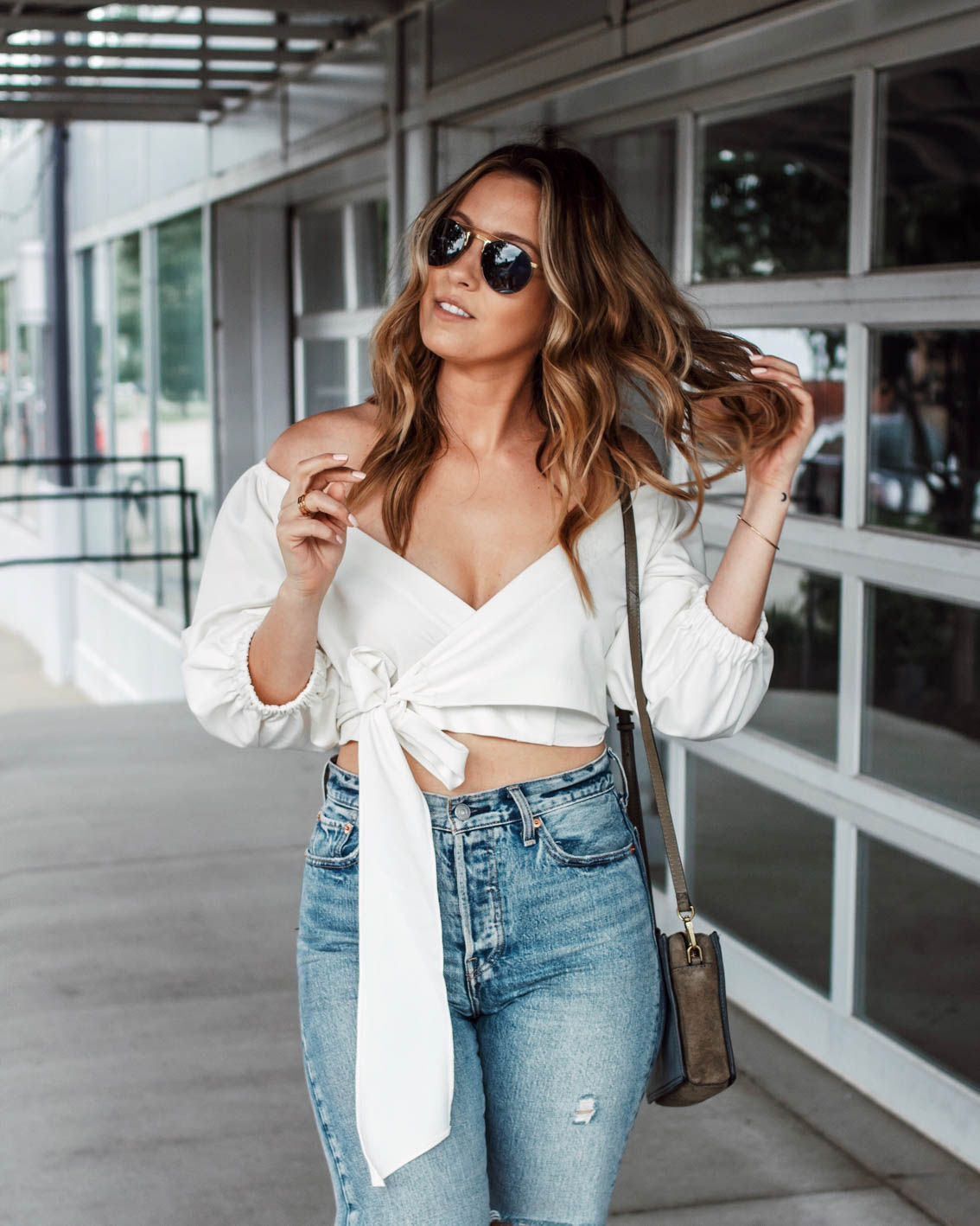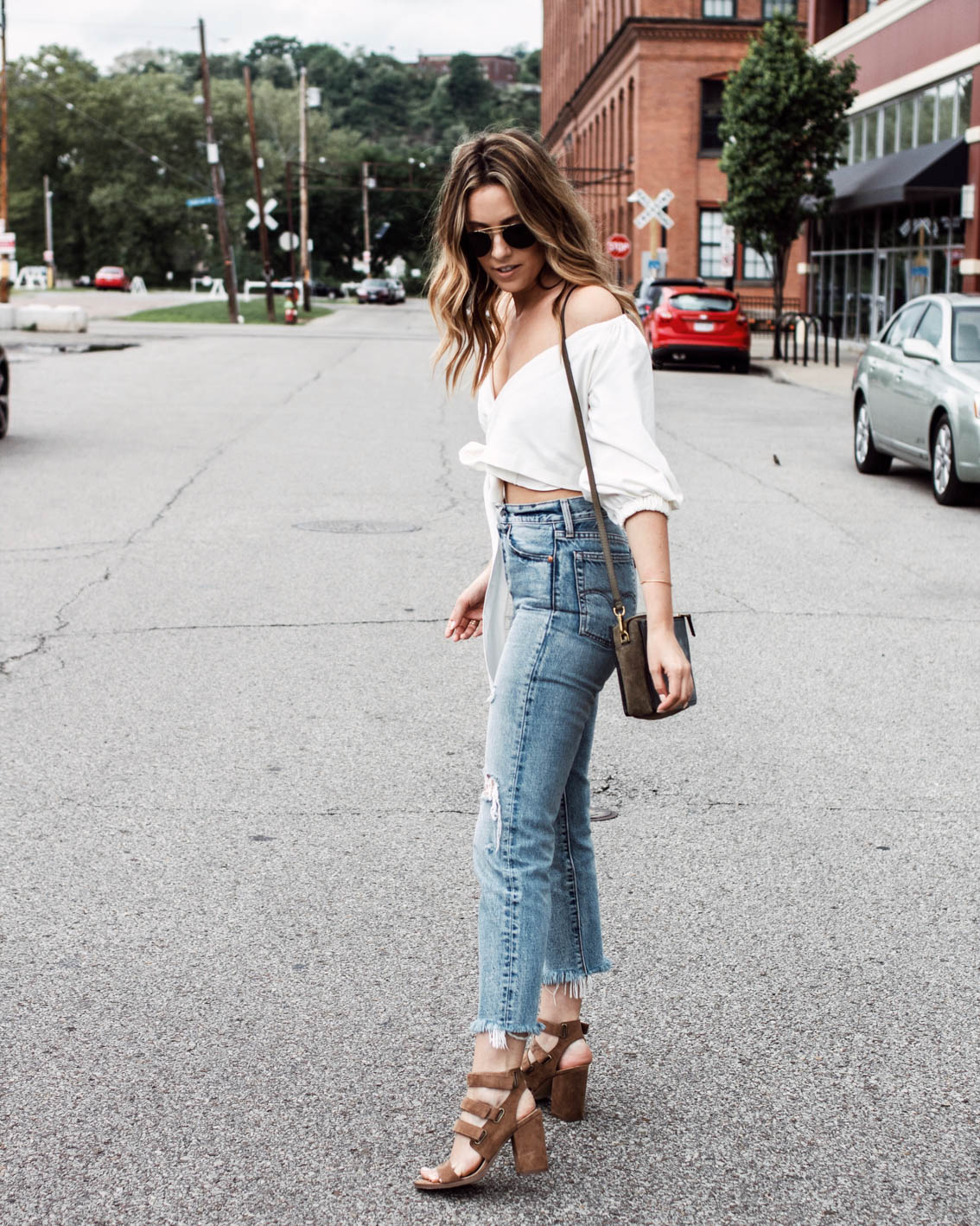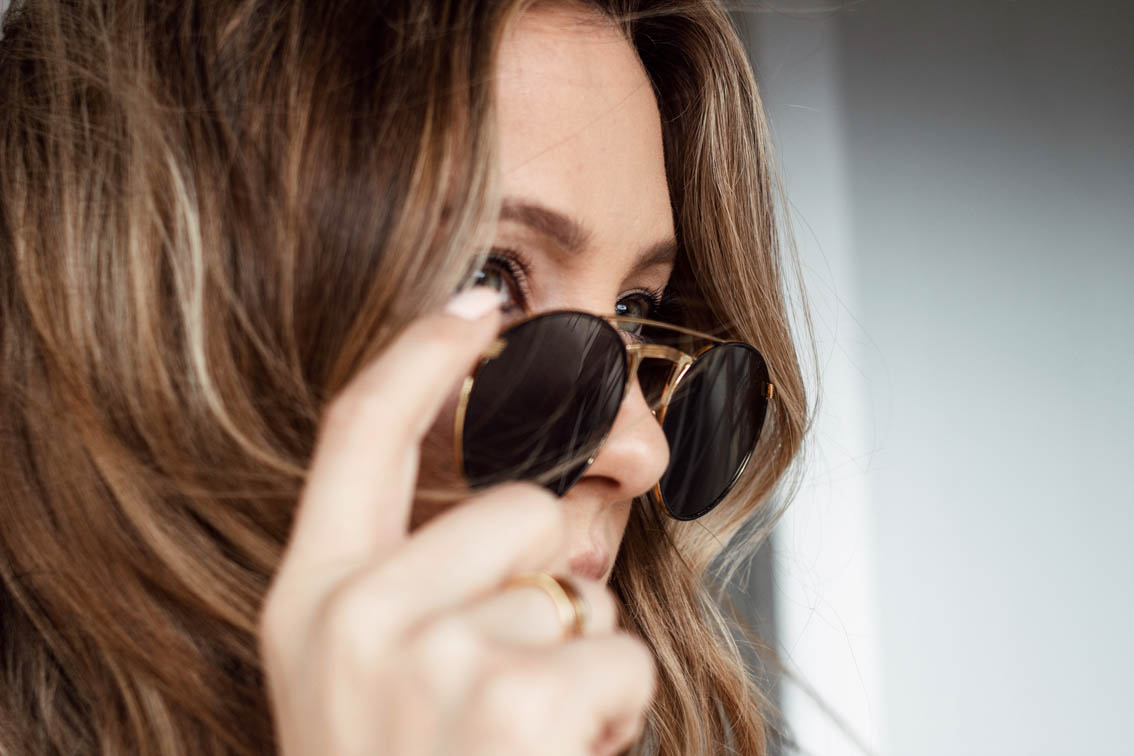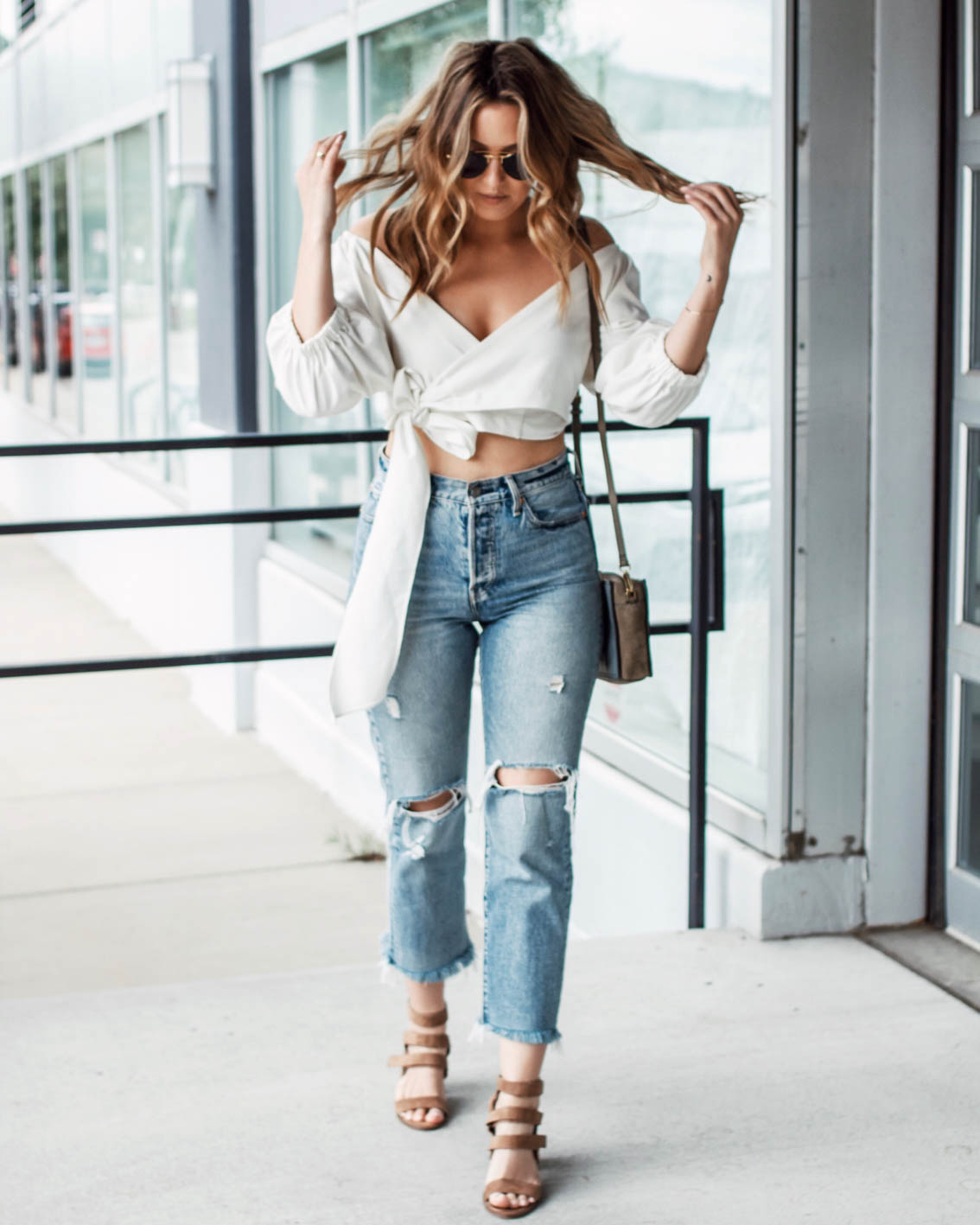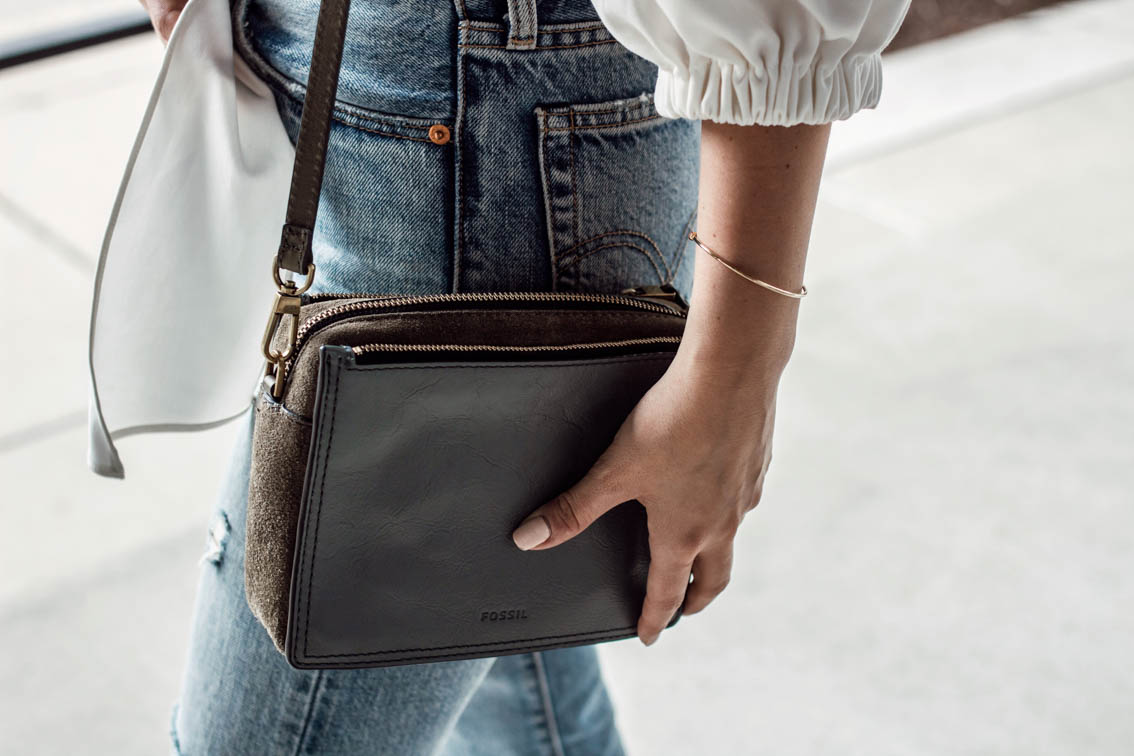 SHOP SIMILAR BARDOT TOPS
photos: Victoria Miller