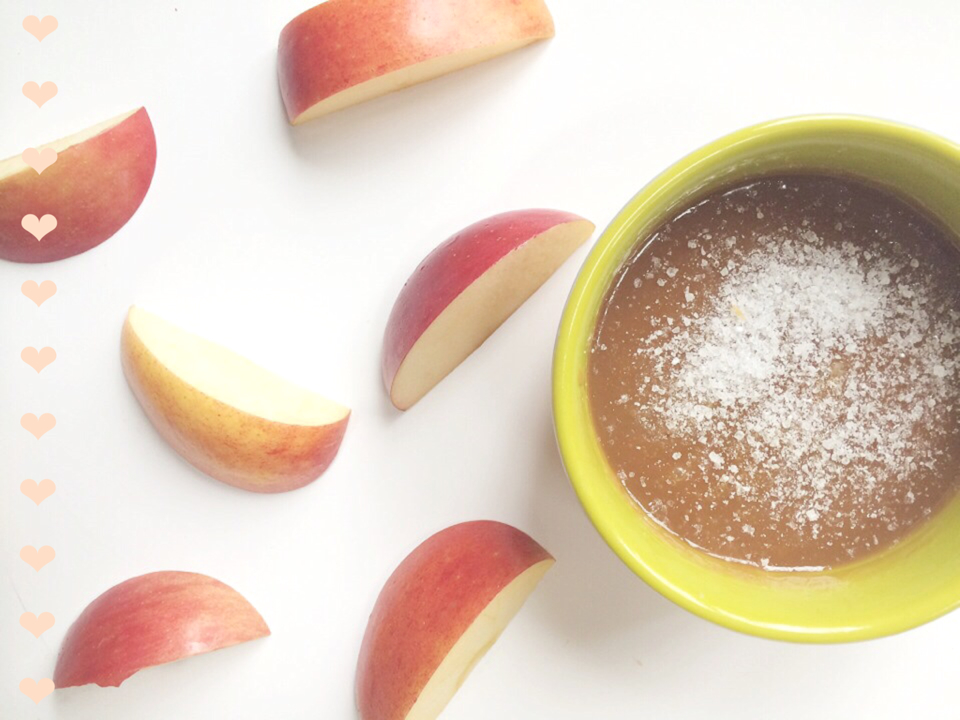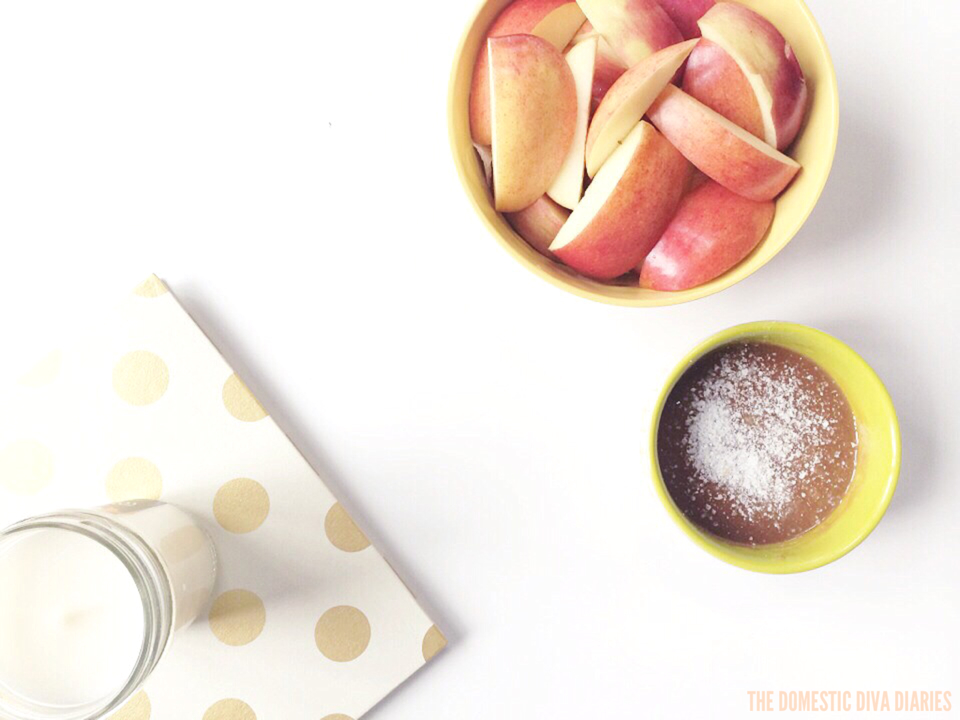 Since the calendar hit October my mind has been overwhelmed with ideas for The DDD. Too many posts, so little time…ugh. But if you haven't noticed yet, it's pretty clear that I am in love with all things salted-caramel. (i.e. my salted-caramel chocolate cookie recipe & grilled peaces with salted caramel sauce recipe). I just can't get enough of the salty-sweet combo.
Anyway, I was originally going to do a whole apple smothered in  sauce but then I remembered that ain't nobody got time for that mess. So what better way to have your cake & eat it too than with bite-size apple pieces & a warm salted-caramel dip. Same thing, but better…right?!
– i n g r e d i e n t s  –
2-3 apples
1/2 lb caramel
2 tbsp milk
sea salt
 ⇣ ⇣ ⇣ ⇣ ⇣ ⇣
– chop your apples, microwave caramel & milk for 45-60 seconds, top or mix with sea salt –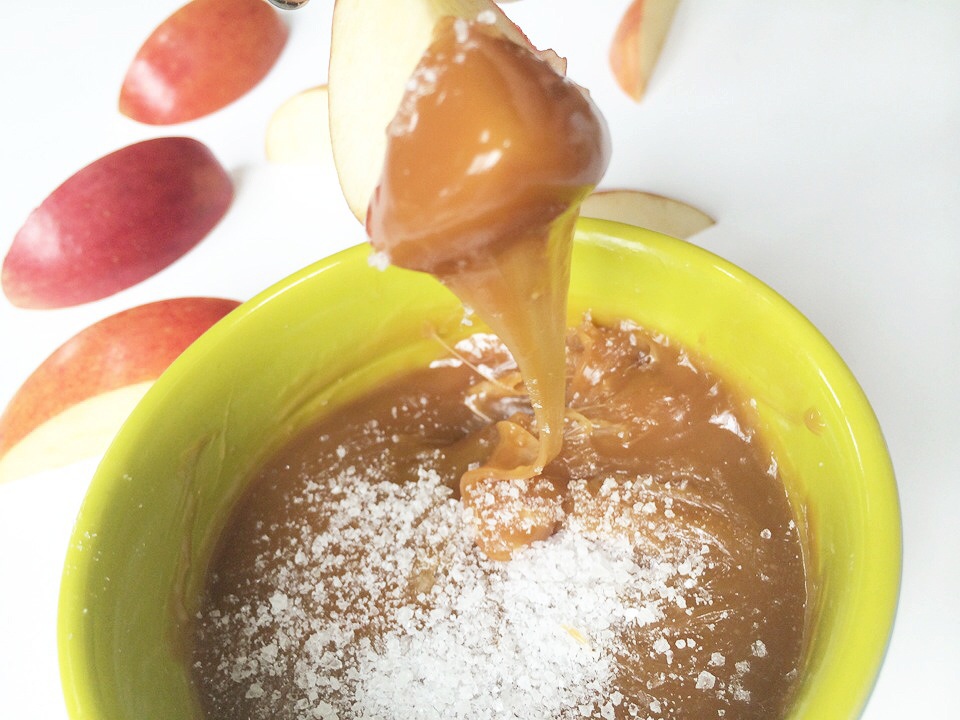 tis' the season, X.