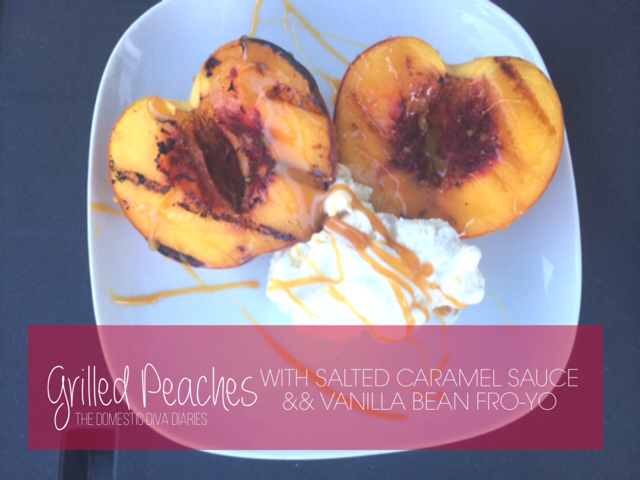 To start off on a high note (sarcasm)– summer is quickly coming to an end… so0o that's kinda depressing. Fall is my absolute favvvvv season but it's usually too short-lived. This means no more sun-kissed skin, no more extended daylight, no more driving into work while its light out (the worst!), no more spontaneous beach trips, no more gazebo + coffee mornings, no more sleeping with the windows open, no more bright colors, & no more of thee best seasonal fruits!!
But hey, it's not over yet.. so I'll shut up & start soaking up these last few weeks.
So the other night I diagnosed myself with an extra-long brain fart when I realized I hadn't made one of my favorite summer desserts not even ONCE all season– GRILLED PEACHES! Dear lawd, where was my brain at?!?!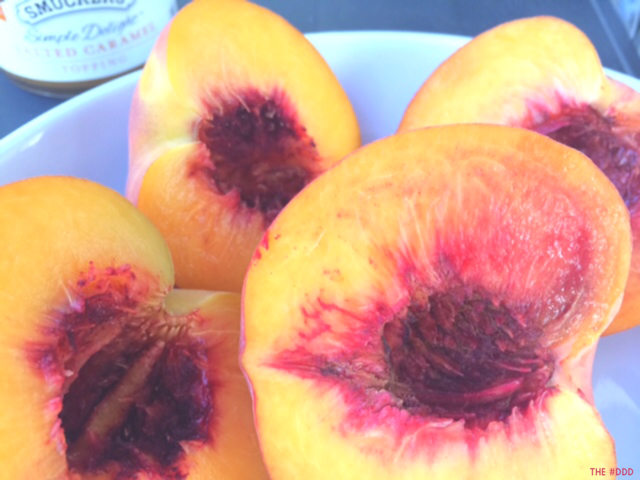 If you haven't dabbled with grilled peaches then you need to STAT before you close down your grill for the summer. The grill gets them mega-juicey, warm & just heavenly.
[ what you'll need ]
— ripe peaches
— smucker's salted caramel sauce
— low fat frozen yogurt (optional)
[ how to ]
— halve your peaches / remove the peach cores / grill peaches face down for 4-6 min. or until grill marks appear / scoop your ice cream on top / and lightly drizzle your salted caramel sauce
On a scale of skinny to fat- I would consider this summer delight a moderately skinny dessert. You can make it super healthy by eliminating the sauce & ice cream and substituting with cinnamon / balsamic glaze / pecans / or just plain!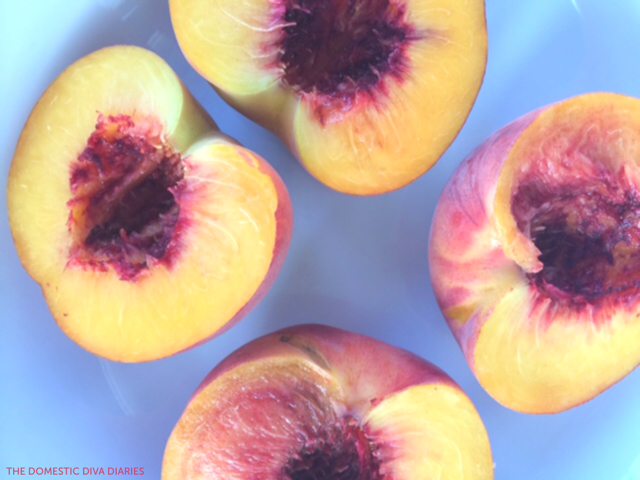 Share your grill inspo below!!