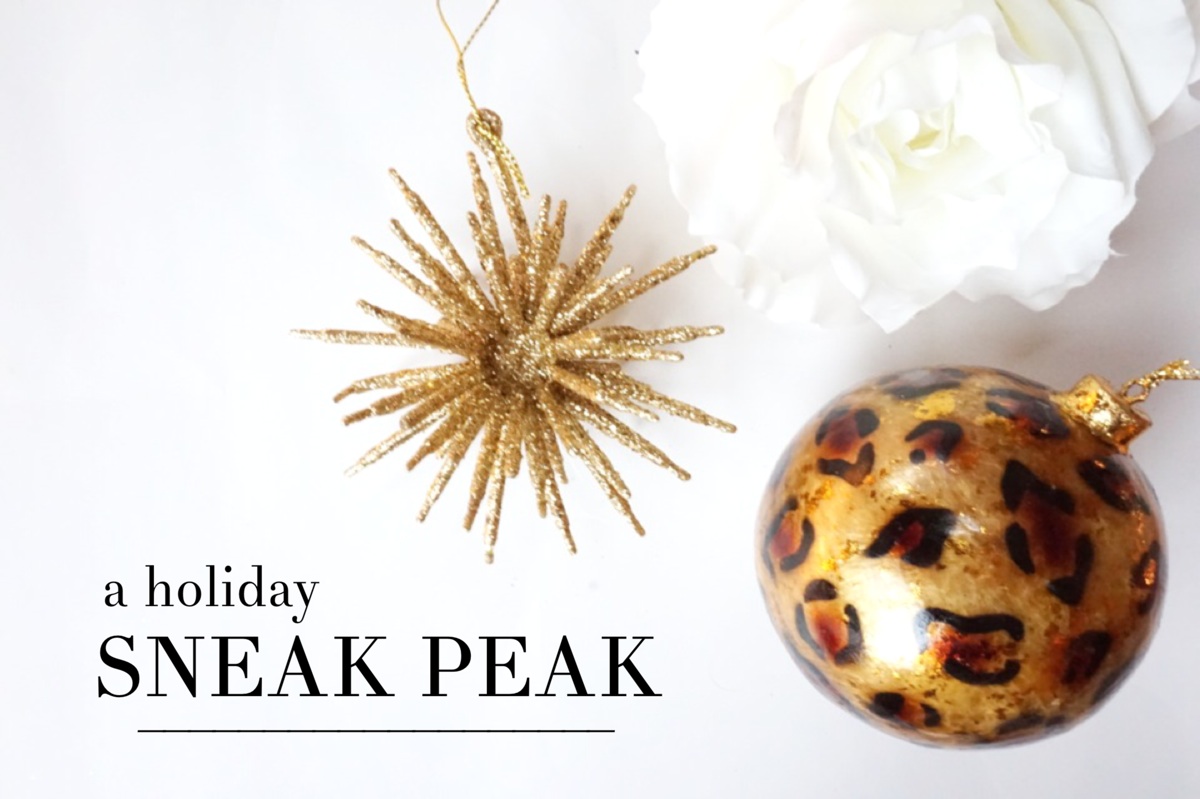 I was a little late getting my bedroom tree up this holiday season but between visiting NYC this past weekend and being on a bender of night-shifts at work, I just couldn't find the time (my precious ZZZs ALWAYS come first)
Anyway, T-2 weeks until Christmas!! I can't even believe it. Where the heck is the snow in Pittsburgh, though?  I neeeeed it to officially get in the spirit. I'm hoping that tonight's decorations + my favorite B&B works candle (on sale!) + cozy sweater combo will help me get my Cindy Lou Hoo on.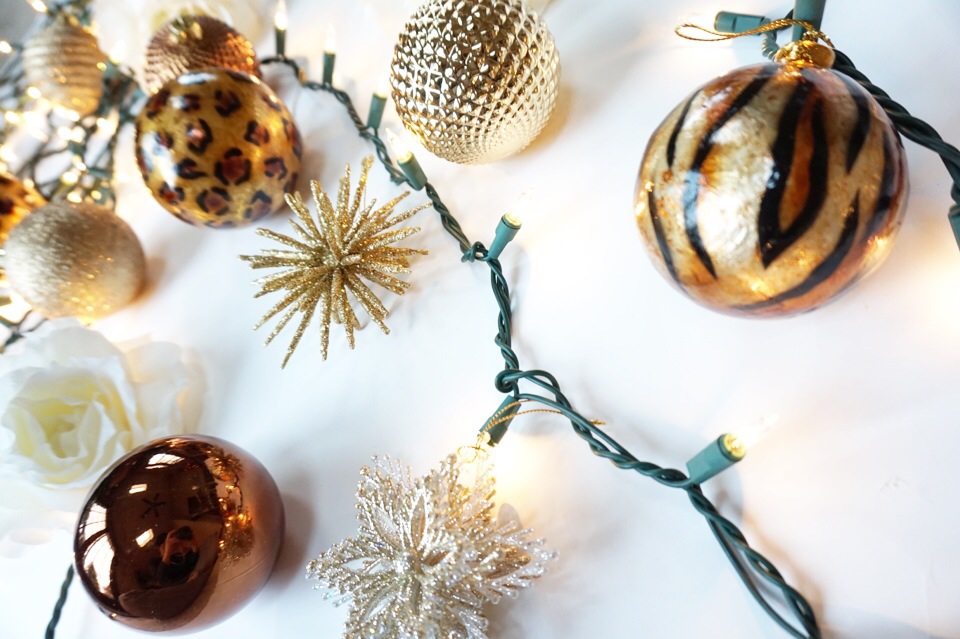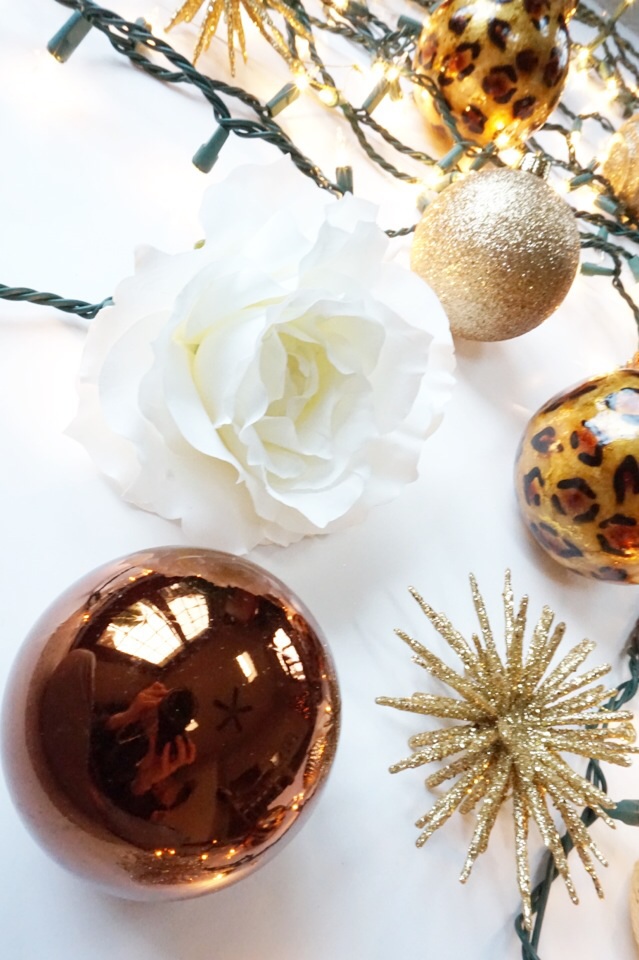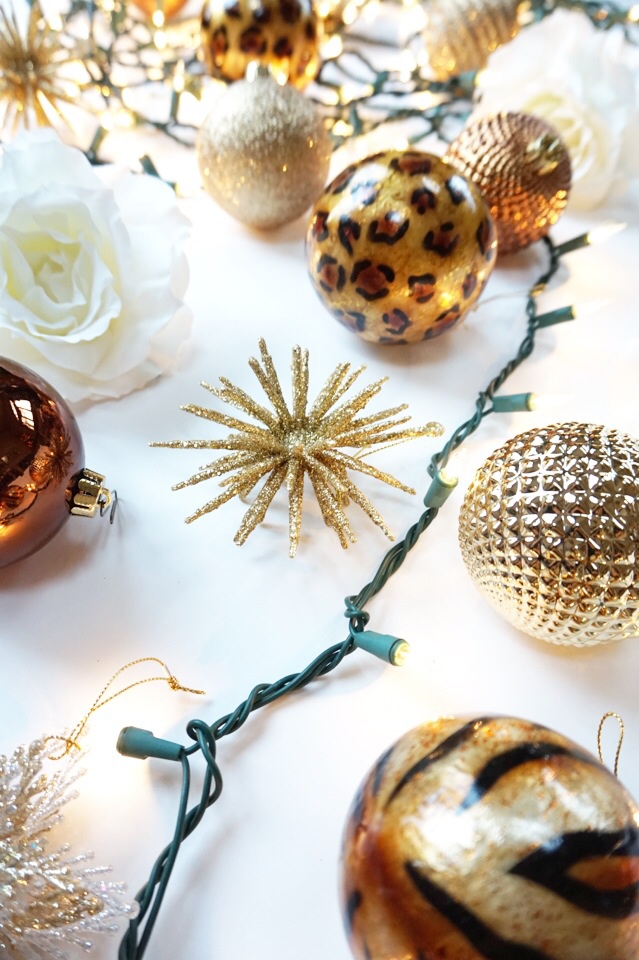 Make your tree unique by adding fresh white flowers, gold accents, and animal prints for a fun flare (these P1 safari line gems are last season / sold out in stores — similar Etsy ornament here)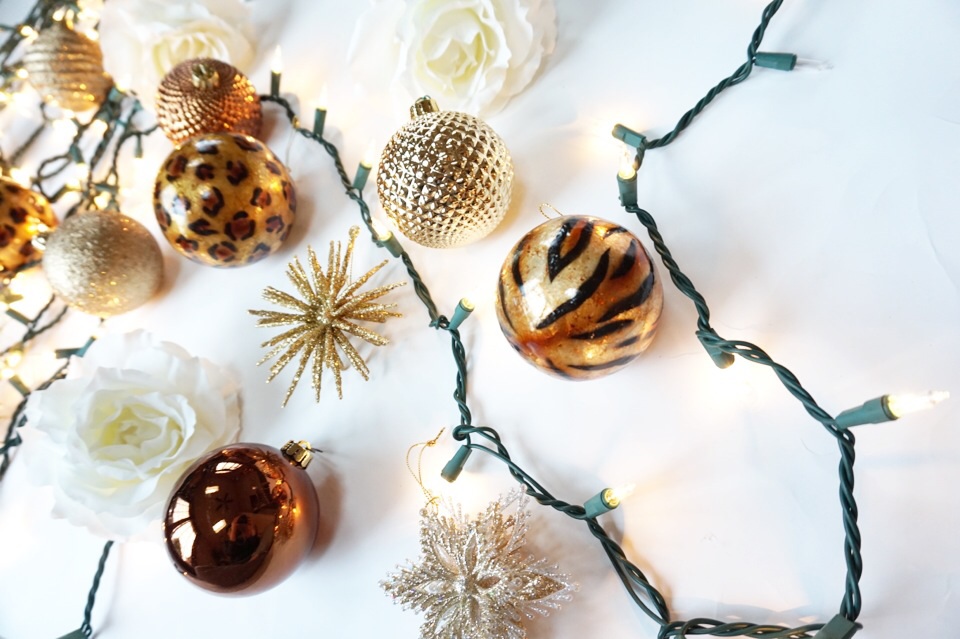 Thanks to Pier One for making my diva wishes come true this holiday season. (seriously though… I die when I walk into Pier One during Christmas)
Okay I'm officially sooooo cozy, I'm smiling. Tis' the season!
X, j